May 2018 Week 3 - Day 1: SSB Box Squats (10x2 w. 350lbs) & CG Floor Press (245x8)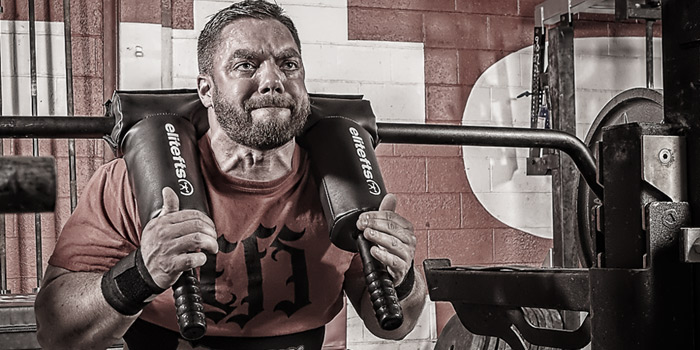 (Some training videos can be found on my Instagram page)
Day 3 - SSB Box Squat in Briefs, Floor Press, and Assistance Work.
A. SSB Box Squats (close stance in briefs) - 10x2 w/ 350lbs & 1x2 w/ 370lbs.
*Starting to rotate these in between weeks of regular free squatting, physically to benefit my hip, and mentally for the change in movement.
B1. Close Grip Floor Press - sets of 8 up to 245lbs
B2. GHR - 4x10
C1. Seated Cable Rows - 3x12
C2. Dumbbell Bicep Curls - 3x10 each arm
...For training questions, coaching, or feedback - You can always feel free to comment or email me at joeschillero@gmail.com.
Loading Comments...