Openers on Squats/Deads, and Adding HBCD (w/VIDEO)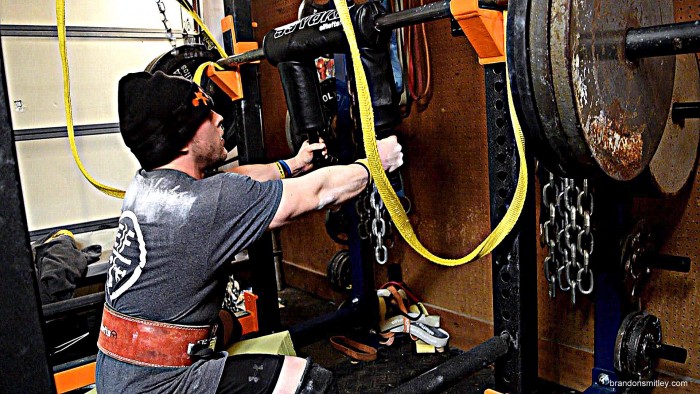 I'm currently in meet prep for the 2015 XPC Finals at the Arnold Sports Festival during the weekend of March 6-8th. I will be competing on Friday, March 6th, 2015 at 132 pounds, raw with knee wraps.
For programming and coaching inquires, please email SmitleyPerformanceSystems@gmail.com
---
Saturday I finally was able to get back to lifting heavy and am officially off my deload. This is the hardest part of prep, and certainly the most important, especially mentally. It was a very good day, and weights all felt great and right where they need to. I was pleased with just about every aspect of training.
I've added in some highly branched cyclic dextrin while training for the last part of prep to help with recovery and overall energy for my sessions. With the amount of weight I'm moving, many times after my big movements I'm wanting to just shut it down, but I know I need the extra work in certain places. The HBCD made an immediate impact. I had great energy and endurance through the session, and wish I had started this earlier during prep. I will likely keep this around in my training in general moving forward, but this month or so will really determine my overall thoughts. But from this session alone, I felt much better, and I was also not near as sore the following day. All great things, and I'm putting the pieces together.
Next week I will be traveling to Elitefts to get in one of my biggest training sessions, and get some more work in out of the monolift. I did fine on this session, but for next week I'm not taking any chances. On the positive side, compared to last meet, I'm leaps and bounds ahead, so things are certainly looking good.
---
---
Warm Up
Reverse Hyper - 290 for 42 total reps
A1) Squat
55x10
105x5
145x5
195x3
235x3
285x3
325x2
375x1
415x1
445x2 - add Metal Mystical Wraps
485x1 - add Krait Wraps
510x1 - add reverse mini bands
B1) Sumo Deadlift
135x5
185x3
245x2
295x1
335x1
385x1
435x2
475x1
505x1 - from 3 mats
C1) Wide Stance SSB Squats
335x3x10
D1) Sit Ups off GHR vs Monster Mini Band
5 sets
---
Loading Comments...