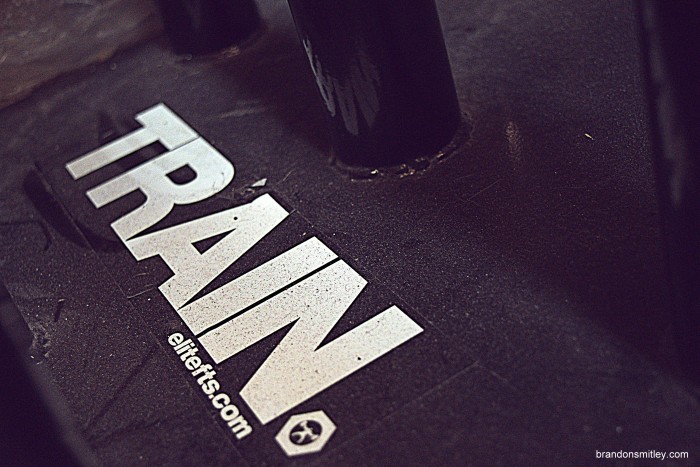 I'm currently in meet prep for the 2015 XPC Finals at the Arnold Sports Festival during the weekend of March 6-8th. I will be competing on Friday, March 6th, 2015 at 132 pounds, raw with knee wraps.
For programming and coaching inquires, please email SmitleyPerformanceSystems@gmail.com
---
Sunday I was back in the garage training with the crew, but it was a rather lighter day. This is set up to give me a bit of a break knowing that the squat day takes a lot out of me mentally and physically. I could have pressed on with heavier weight, but keeping reps at 8 let me work on keeping the amount of weight I could pile on the bar considerably less. I think this was still a rep PR, so that's always a plus. But my goal was simple today - acquire some volume and good amount of work but not kill myself. I'll be pushing my deadlift and bench press really hard next weekend, so it'll pay off.
It was also nice enough here to open the garage door up and finally feel some fresh air while training. Being in the mid to high 50's at the beginning of February is pretty rare, especially considering the winter we had last year. I'll take it, and hope more weekends like this are around the corner.
---
[youtube=https://www.youtube.com/watch?v=JQ0uhphEVTU]
---
Warm Up
Bench Press - 50's x4x12
Mini Band Face Pulls - 100 total reps
Band Pallof Holds - 3x12
A1) Bench Press, Feet Up
45x10
95x5
135x5
185x3
205x3
225x8
245x8
265x8
B1) Close Grip 2 Board
275x3x6
C1) DB Bench Press
3x15
D1) Feet Elevated, Blast Strap Dips
3 sets of near failure
E1) Band Pressdowns
50 total reps
F1) Defranco Pull Aparts
3x15
F2) Band Flys
50 total reps
Grip Work
A1) DOH Rack Pull w/ Fat Gripz - 165x1, 5 sec hold
B1) CoC #T - 2 sets
---