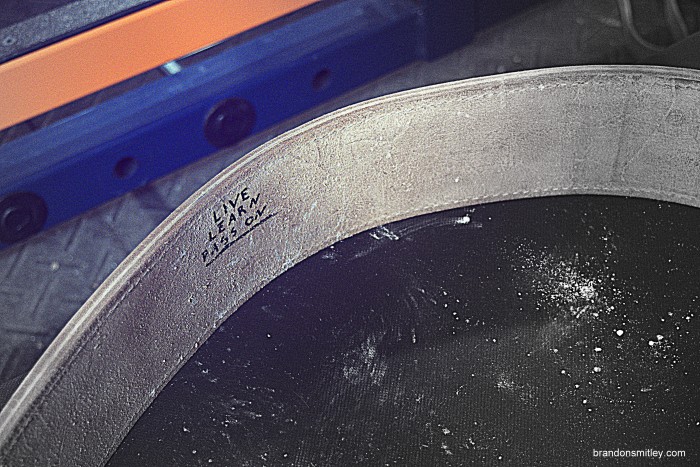 I'm currently in meet prep for the 2015 XPC Finals at the Arnold Sports Festival during the weekend of March 6-8th. I will be competing on Friday, March 6th, 2015 at 132 pounds, raw with knee wraps.
For programming and coaching inquires, please email SmitleyPerformanceSystems@gmail.com
---
Tuesday had more speed work on the docket and attacking some more weaknesses. I felt particularly good and am liking where things are going so far in this prep. It's had considerably more ups than downs so far and considering the short turn around between meets (very short off season work) I couldn't be more pleased. These are the days where you just got to punch the clock and get the work in. While it never seems exciting, I always use these days to really evalutate my training as a whole and how things are going. Usually when my speed days are going great, it's a sign I'm not over doing my work on the heavy days and I'm recovering from session to session and week to week. It's a slow grind, and things never just happen, and it's sessions like these that keep me consistent and hungry to come back for more. Good solid training with intent, and consistently trying to get better in some facet of my lifting.
---
[youtube=https://www.youtube.com/watch?v=Tb9Nk3prm-0]
---
Warm Up
Reverse Hyper - 290 for 42 total reps
A1) Bufffalo Bar Speed Squat vs Average Bands
First rep paused in the hole
55x10
55x5 - add bands
105x3
125x3
145x2
165x2
185x2
205x2
225x10x2

B1) Sumo Speed Deadlifts vs Quad Mini Bands
135x5
135x5 - add bands
185x3
215x2
245x1
275x7x1
C1) GHR vs Doubled Mini Band - Explosive
4x8
D1) Close Stance TKE Squat
3x20
E1) KB Chair Deadlift with SSB
3x12
F1) Blast Strap Stir the Pot
3x20
---