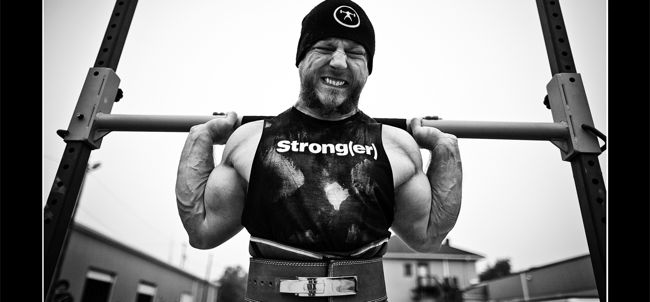 Tues, 10 Mar 15
Squatting sucked today.  I know it was something I was doing technically wrong that was causing the problem, but I couldn't figure out what.  This is where training alone really sucks balls when it would be so much easier if I had Nick or Steve there to tell me WTF I was doing wrong so I could work to correct it.
Squats
10x55
10x145
6x235
2x305
1x345
3x3x365 - This felt like a ton today, and for that matter, so did every single warmup set.
Pause Squats (3 ct hold)
3x8x215
Tri Set: Sandbag Squats/BB Calf Raise/Band Crunches
10ea x 50/15x275/15xlight band - Left adductor/hip flexor bothering me some on the crunches so I ditched the band.
10ea x 50/15x275/15xBW
10ea x 50/15x275 - No crunches on the last tri set.
Prowler
12x60'xprowler+90