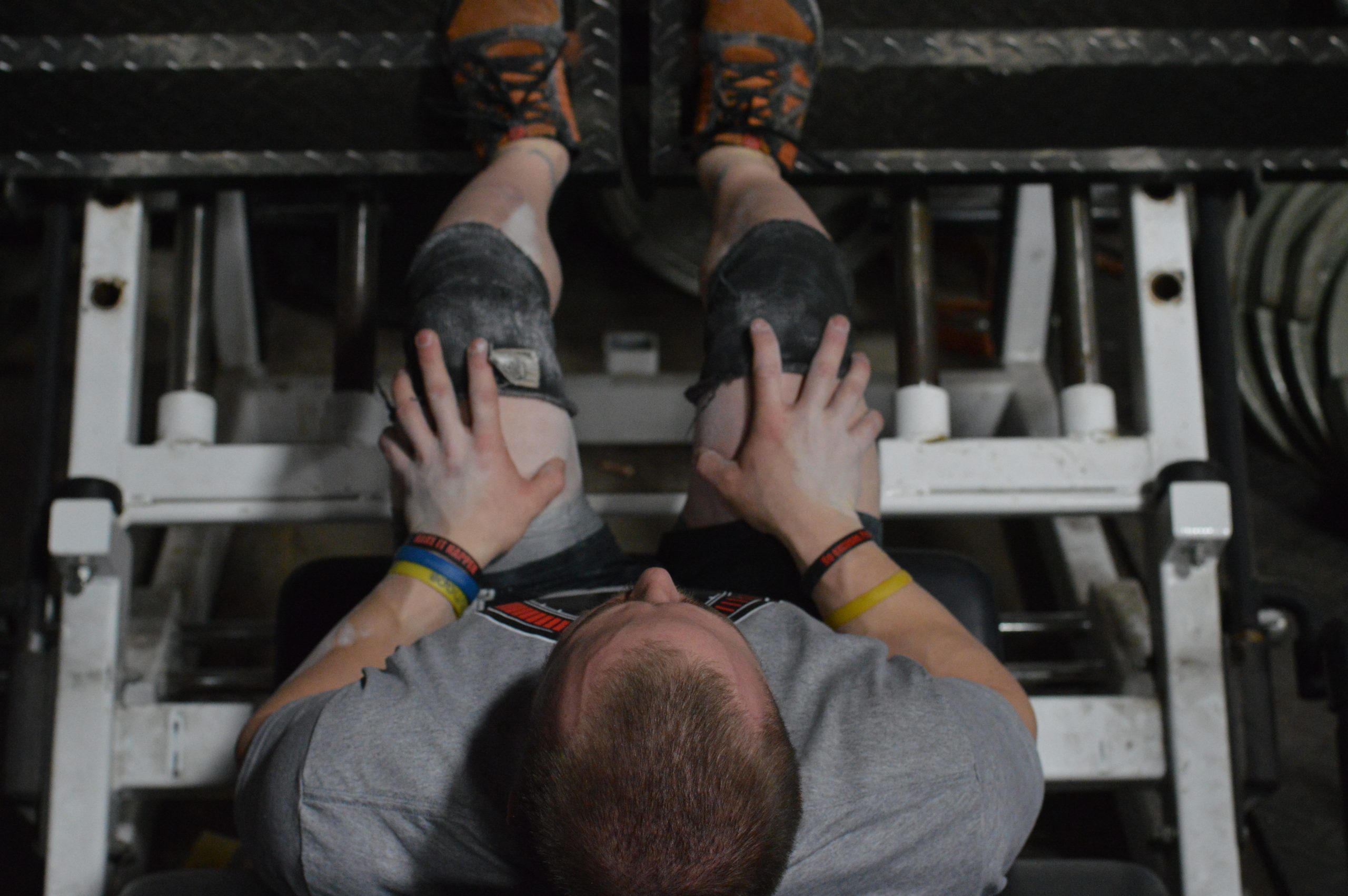 I'm currently in meet prep for the RPS Lexen Spring Fling in Columbus, Ohio on May 9th, 2015. I will be competing in my first multi-ply meet, going bench only at 148 pounds.
For programming and coaching inquires, please email SmitleyPerformanceSystems@gmail.com
---
Tuesday I got in more speed work and work up sets with the Yoke bar. I had a long day of rearranging the garage as I took a big step to order a new monolift! I'm thrilled to be able to have one of these in about the next month or so, so I took some time to get things figured out now. I skimped on the grip work because of that, because I was just moving a ton of stuff and didn't feel that I could give my grip the attention it really deserved.
Squats and such went very well, and I'm feeling rather good lately overall with training. It was a bit later of a session that I would have liked due to moving stuff, but the weather is improving and I can finally enjoy training with the nice weather.
---
[youtube=https://www.youtube.com/watch?v=gx2m9tVFQoE]
---
Warm Up
Reverse Hyper - 290 for 42 total reps
A1) SSB Speed Squats vs Chains
*First rep paused in hole*
65x10
65x5 - add 3 chains per side
115x3
135x2
155x2
185x2
225x6x2
225x5
245x3
275x10
B1) Speed Deadlifts vs Chains
135x5
135x5 - add 6 chains
185x3
225x2
275x1 
300x6x1 - 3 conventional, 4 sumo
C1) Step Ups
3x15 per leg
D1) GHR
3 sets of failure, ascending weight
E1) Lat Pulldowns, neutral grip
2x15
E2) Ab Wheel vs Band
3x15
---