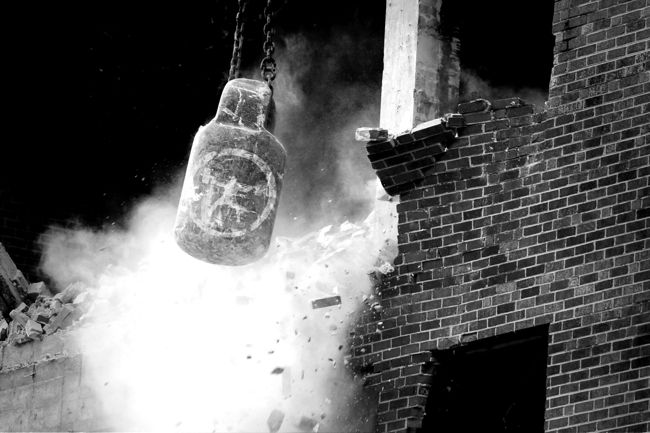 I had a pretty nasty stomach flu Sunday-Tuesday, and I tweaked my pec dumbbell pressing Sunday too, so I guess this week is officially a "deload". This was my first day back training since getting sick Sunday, so I came in and put the Shoulder Saver Pad on the bar to feel out bench to see if I could do my speed work. A few sets in I could still feel my pec bothering me so I cut that there and just focused on some back, shoulders, and arms 'fluff' work. I actually felt pretty good just bouncing around doing some miscellaneous rep stuff. This weekend I'm squatting with the SS Yoke Bar and then hopefully by Monday my pec will feel better. If it doesn't then I'll just take the whole week off from any barbell pressing, any time my pec/pec minor has bothered me the best thing to do has just been to rest it (as much as I hate doing that). It hurts but doesn't seem like anything too major, bench has been going great so a week or so to let it rest won't be a bad thing.
Not-so-dynamic upper @ Ohio University:
A1. Lat Pulldown - 4x12
A2. Machine Chest Press - 4x12
B. Attempted to speed bench then shut it down after a few warm-up sets.
C1. Kettlebell Arnold Press - 4x15
C2. Seated Cable Row - 4x15
D1. Bent-over Kettlebell Row - 3x12
D2. Cross-Arm Hammer Curls - 3x12
E1. Triceps Pushdown - 3x25
E2. Dumbbell Curls - 3x15
More from Joe Schillero: