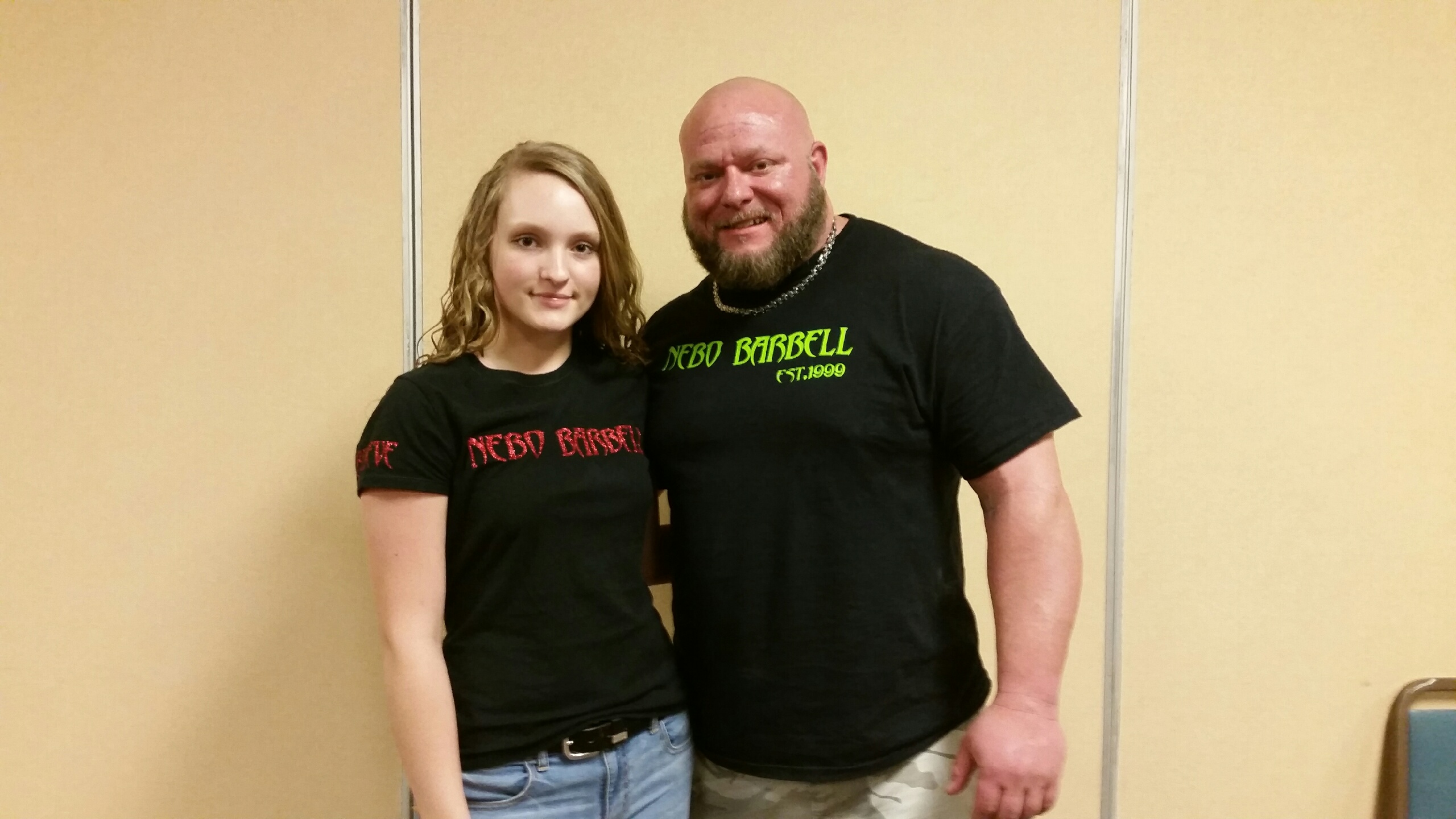 [youtube=https://www.youtube.com/watch?v=6RN0JD6YFIs]
My baby girl Katelyn Smith doing her 2nd powerlifting meet. Katelyn did bench only this meet (like daddy!). She competed in the teen 14-15 year old teen women raw bench only division. I love watching you compete sweetheart. My pride for you continues to grow and grow. I cant wait to see your continued progress in this sport you have grown up around since you were a baby. Here is what my princess accomplished:
1st Place teen womens 165 weight class raw bench-press only
Set new NC SPF State record
Set new SPF National record
Set new SPF World record
PR bench-press
Youngest Team Nebobarbell Gym lifter and competitor (14 years old)
18 total SPF state, national and world records set in only 2 powerlifting meets
I love you!