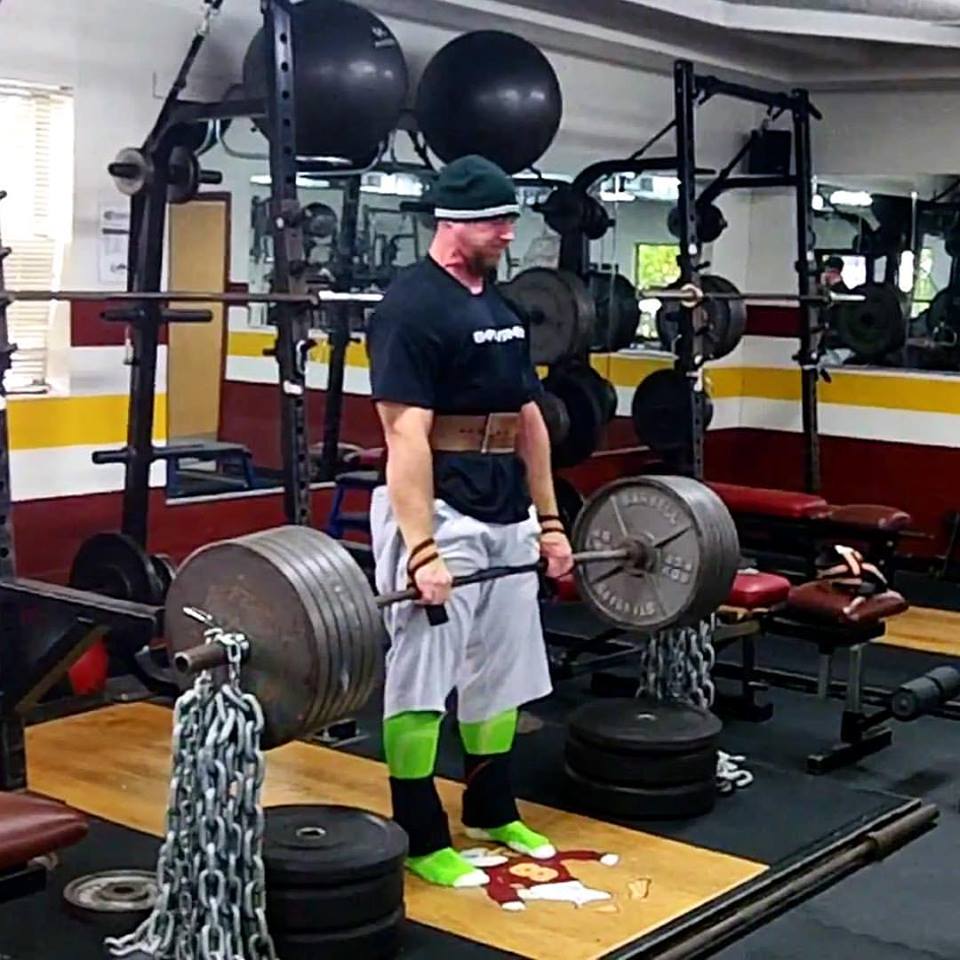 Sat, 10 Jun 17
Block 12, Wave 3 - Events at ISCF and the Unit
Today Ian and Marissa and Jeff came to town to train events.  Ian is competing at United States Strongman nationals the weekend of the 24th and wanted to train the 13" DL with wheels as well as some stone over bar and sandbag, so I was more than happy to oblige and help him out.
13" Axle DL
12x125
6x215
5x305
3x395
2x445
1x485
1x305 - Add suit, dropped back down because Gregg arrived.
1x395
1x555
1x600
1x650
3x650
Sandbag Carry (turn @ 80')
80' x 250
2x160' x 250
80' x 250 - After being beaten soundly on both full runs by Ian, I got him to show me his method of carrying it, which worked much better, at least for a tightly packed sandbag like the one we were using.
At this point we adjourned to the Unit for atlas stones.
Stone Over Bar (to 55")
3x200
2x240
1x280
1x300 - Add tacky
2x2x330 - Missed my 3rd rep on both sets, once because the stone slipped and once because the yoke was unweighted and got pushed back by the stone.  This stone is a little bit Joe Dirty in a couple spots after being used in the competition I ran a few weeks back so I need to re-black it before using it again.