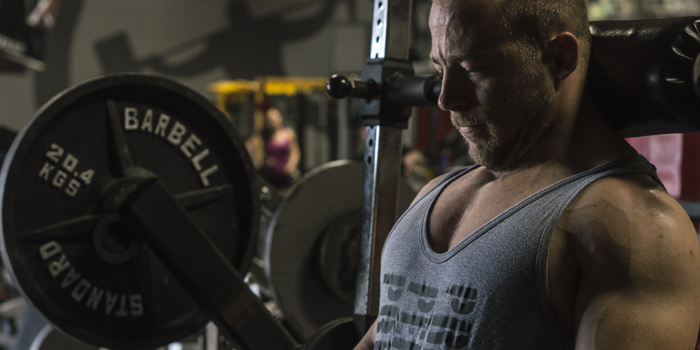 After coming off a top 10 all-time multiply bench press performance, I'm now taking a few weeks to get back into some light hypertrophy training. My focus right now is to keep my body healthy and feeling good, while laying a solid foundation to start a new off season full power training cycle by the end of August.

For programming and coaching inquires, please email SmitleyPerformanceSystems@gmail.com or visit brandonsmitley.com
---
Well if you didn't catch my meet report from the APF Summer Bash, you can do that HERE.
While things certainly didn't go the way I had hoped, it was still fun and a great learning experience. I'll be back on the platform as a bench only specialist in the near future, I'm sure.
But after the meet was over, I immediately made way to Florida for some vacation with my girlfriend, Adrian. I figured the time couldn't be better, and it would give me some good time away from weights. However, I knew we would only be an hour away from Orlando Barbell, so we drove over to get in a little training with Jo Jordan and see Brian Schwab. It was an excellent time, and I'm glad I got to see my teammates that I only get to see so often.
I didn't have a real training plan, and I likely won't for the next few weeks as I just piece some sessions together here and there. I've got some wedding things I've got attend to in the coming weeks, so until all that is gone and I can put together a real training cycle, it's just going to be some hypertrophy work and slowly getting my way back into the gym. But when you're with friends, you train and have a good time, hence the lower body work. I just benched 4 days prior, so I figured staying away from that would be a good idea.
---
Items Used in this Training Session

Warm Up
PRI Breathing Work - 5 min
Hip Flexor Stretch - 30 sec per leg
Leg Swings (forward and side to side) - 10 each
Single Leg RDL - 10 per leg
Bulgarian Split Squat - 10 per leg
Goblet Squat - 10
Standing Band Crunch - 15
A1) Lying Leg Curls
4x15
B1) Leg Extensions
3x20
B2) Reverse Hyper
3x15
C1) Single Leg, Leg Press
3x12 per leg; then a drop set of doing both legs for 1x50
D1) T-Bar Row RDL
3x20
D2) Leg Raises
3x20
---