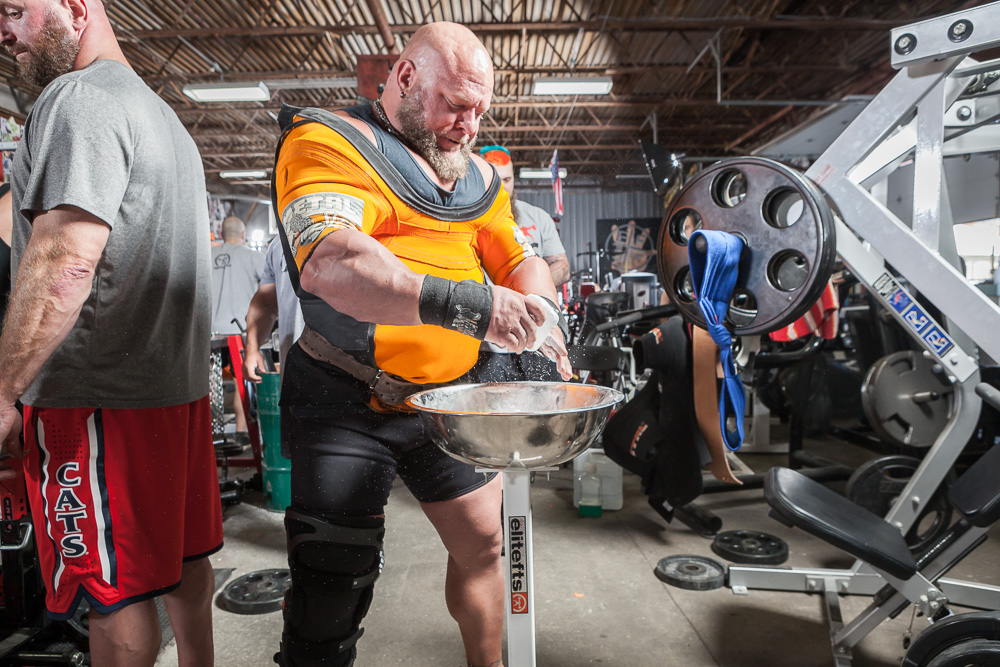 2.5 years does not seem that long but hell that's how long its been since I have competed in a bench only multiply meet. For those of you that keep up with this old man, that was the meet my bench shirt blew out on me with 765 pounds. Scary to say the least. The face guards saved my life without a doubt.
During the past 2.5 years I have competed in two full power multiply meets. March 2016 and December 2016. The December meet I was primed and ready to go, well I thought I was. I tweaked my pec really really bad getting warmed up for my damn opener two weeks out from the meet! Awful timing. I went on to squat 900 pounds for a PR but I took a 155 pound token bench because my pec was fed up bad and pulled 650 pounds for a PR. Not the total I was hoping for but I got 2 out of 3 PR lifts. I have taken this entire year to rehabbing my pec and to be honest my shoulder.
I had to rethink how I was training, amount of volume I could take, using close grip when raw training and taking my rehab more serious than ever. I am not anywhere in the 80 - 100% range but I am getting there. These past 11 months have been a challenge but one I have taken head on to get me to where I am now. No PR bench is in range at the moment but there are some personal goals waiting for me.
I have never competed in the SHW class. Over the past few weeks I have eaten my way to around 312 pounds, so I am there now. I have competed at 220, 242, 275, 308 and now at SHW this upcoming weekend. I also want to bench 700+ in my forth weight class. I have benched 700 at 242, 730 at 272 and 805 at 308. I would love to add another 700+ bench to another weight class. My next goal is to come back from that severe tweaked pec and at 43 years old hit a successful 700+ bench. My next goal is to bench 700+ pounds at least once for 11 straight years in a row. I feel that's pretty good consistency and my final goal for this meet is to lift in front and with of several my Teammates at a powerlifting meet. Several have never seen me compete due to them being new, could not attend a meet or some other reason.
So there it is. I will be coaching 9 of my lifters, wrapping knees, calling depth, spotting, handing off, cheering like crazy, enjoying watching my Teammates compete and trying to get a lift in myself. See everyone soon!....