Bag of Minis
elitefts™ Bag of Pro Mini Resistance Bands
A must-have for max effort, dynamic effort, and bodyweight training!
Bag Advantages:
Portable
Affordable investment
Team training
Core stability
Increased strength and flexibility
Perfect for max effort and dynamic effort training
15 percent savings
Sold as (1) bag. Each bag contains (12) bands
Typically ships in 1 business day
Bag of Minis
There is nothing mini about these bands! We are taking our top-selling elitefts™ Pro Mini Resistance Bands and just throwing 'em all in the bag. But why are we selling mini bands in packs of 12? To help you. Are you training multiple clients in one session? Do you prefer an unlimited supply so you can easily replenish without delay? Do you want to save a little cash (about 15 percent)?
Using our top-selling band, improve overall strength and endurance for upper and lower body movements. These bands are very popular in bench press training on both max effort and dynamic effort training days.
Don't forget about adding these bad boys to your bodyweight exercises. Configure one or two of these bands as you perform push-ups, good mornings, leg kicks, lunges, step-ups, overhead presses, bicep curls, triceps kickbacks, and more. Once the elitefts™ Pro Micro Resistance Band provides no stimulation for pull-aparts, this band is the next progression. 
View the above calibration sheet for length: band tension ratio.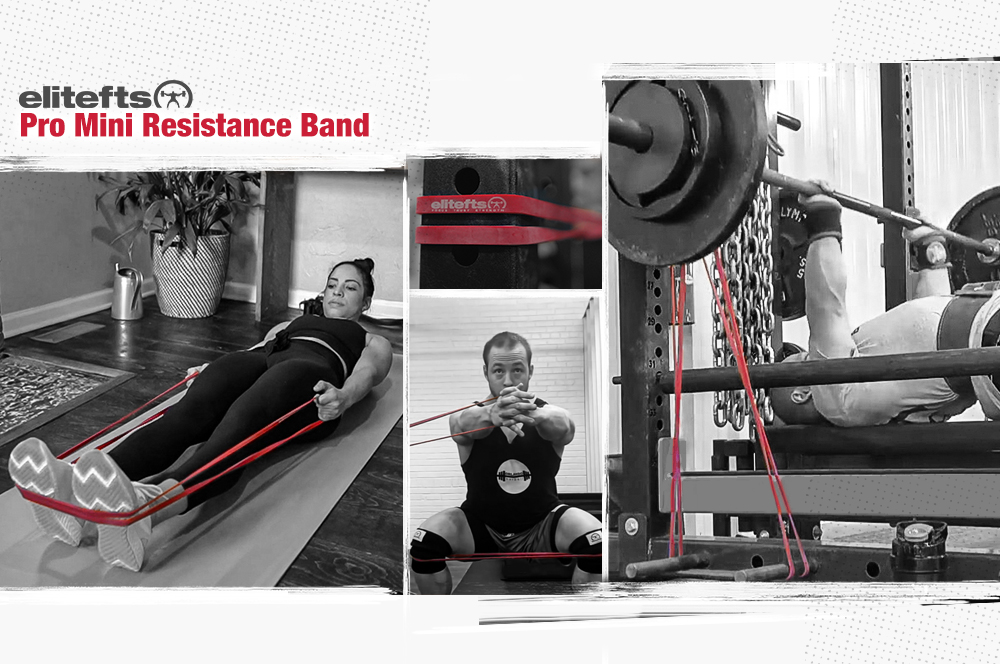 Band Specifications:
Sold and priced as one bag (12-count)
Material: Natural Latex Rubber
Length: 41 in (1m)
Width: 0.5 in (1.27 cm)
Thickness: 4.5 mm
Seamless loop
Color: Red
How-To Video:
There are many to choose from HERE!