11/18- Accessory Work and an update on my condition, 2 Weeks out from the APF Gulf Coast Winter Bash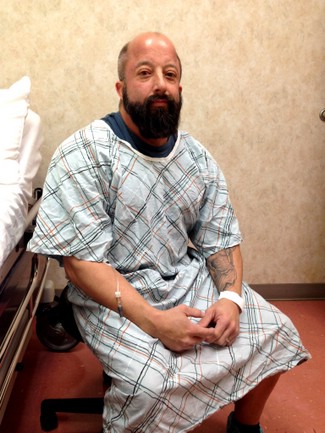 Welp, I got to have my 3rd Colonoscopy within the last year on Thursday. Yep, due to having been diagnosed with Ulcerative Colitis I've had to have the procedure that most people dread getting at the age of 50 3 times in the last year at the age of 41. Thankfully, due to the clinical trial I'm on, I'm officially in remission so as long as I'm able to stay on the meds I'm on I should stay this way. Despite the difficult year I've had I'll be competing in my first meet in over a year in two weeks. I realize many people have far worse situations and I don't post a lot of personal information on social media or here on my log, but wanted to provide advice for others who may have autoimmune disorders. If at all possible, get on a biologic. Although they have a list of side effects like most drugs, they have worked wonders for me.
One funny thing that happened during the procedure was when I was waking up from the anesthesia. Btw, once you get the anesthesia you're instantly knocked out and don't wake up until it's over. Anyway, the poor nurse went to take my temperature while she thought I was still under (I'm guessing with one of the forehead swipe devices) and I took a swing at her because I was just waking up. I obviously had no idea what was going on and had no intentions of doing this so I had to apologize.
I have been competitively powerlifting for over 20 years. Within that time I have competed raw, single ply and multi ply. I hold the highest all time total of 1930 at 148, the third highest total of 2045 at 165 and have broken over 35 world records, over 25 of which I still hold. Through the years in this sport I have learned a great deal from various training methods, met and formed long lasting friends, as well as learned the importance of balancing life, work, and training.
Elitefts accepted me as a team member over ten years ago and I am currently the longest standing still competing powerlifter on the site. I appreciate Dave Tate and Elitefts for giving me the opportunity to learn from and teach others through the Q&A and my training log.
In 2005 I opened Orlando Barbell – a 24 hour powerlifting friendly gym. As well as running Orlando Barbell I designed and sell the Home GHR , the The OBB Power Handles and the Doorway Home Gym, wrote the 12 Weeks to a Bigger Bench EBook, and produced the 12Weeks to a Bigger Bench DVD.
My latest contribution was writing the M2 Method EBook, designed to be the quintessential Raw Powerlifting training manual for beginners to advanced lifters looking to get stronger and prevent injury while incorporating the powerlifts.
Standard warm up:
5 mins. Treadmill
Prehab
PVC rolled on:
Lower back, shifted to right and left
Upper back, shifted to right and left scapula w/hips up
Armpits
Hamstrings
Glutes
Adductors
Cable Face Pulls w/Spud Straps-
90x12
105x12
120x12
TKEs on Cybex Rotary Hip-
150x15
160x15
170x15
Crunches on GHR-
BWx12
BW+20 lb med ball x12x2
Standing DB Hammer Curls-
40x8
45x8
50x8
Pinch Grip Work-
70 lbs (2- 35s w/smooth side out) x 30 secs x4
Single Leg Calf Raises on Leg Press-
90x12
140x12
180x12x2
Tyler Weaver and I cleaned and vacuumed the whole gym between our sets. Trying to keep OBB clean is a never ending battle, especially since we have 24 hour card access, so it's nice to have the help.

The M2 Method Raw Training Ebook
The Affordable and Effective Floor Based Home GHR
Buy your own Doorway Home Gym and never miss out on your accessory work again
12 Weeks to a Bigger Bench EBook
12 Weeks to a Bigger Bench DVD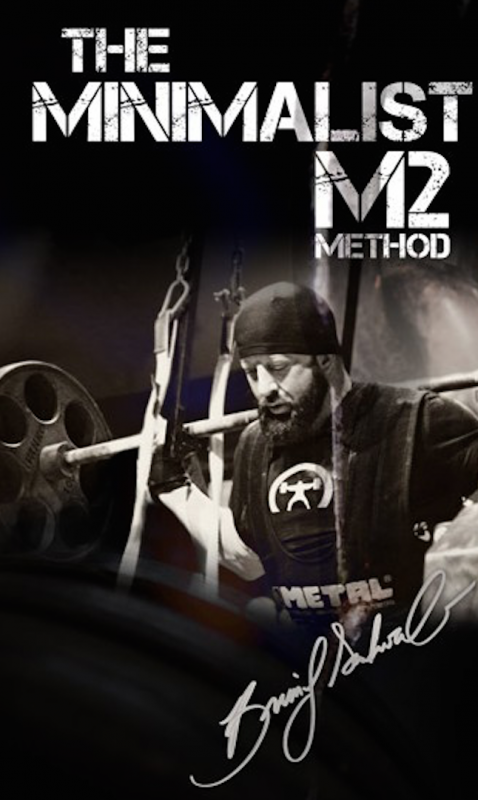 Loading Comments...