11/4- Accessory work w/video and my first MRI, 4 Weeks out from the APF Gulf Coast Winter Bash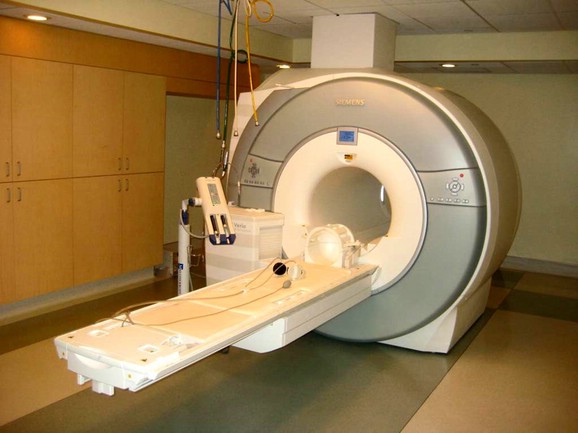 I have been competitively powerlifting for over 20 years. Within that time I have competed raw, single ply and multi ply. I hold the highest all time total of 1930 at 148, the third highest total of 2045 at 165 and have broken over 35 world records, over 25 of which I still hold. Through the years in this sport I have learned a great deal from various training methods, met and formed long lasting friends, as well as learned the importance of balancing life, work, and training.
Elitefts accepted me as a team member over ten years ago and I am currently the longest standing still competing powerlifter on the site. I appreciate Dave Tate and Elitefts for giving me the opportunity to learn from and teach others through the Q&A and my training log.
In 2005 I opened Orlando Barbell – a 24 hour powerlifting friendly gym. As well as running Orlando Barbell I designed and sell the Home GHR , the The OBB Power Handles and the Doorway Home Gym, wrote the 12 Weeks to a Bigger Bench EBook, and produced the 12Weeks to a Bigger Bench DVD.
My latest contribution was writing the M2 Method EBook, designed to be the quintessential Raw Powerlifting training manual for beginners to advanced lifters looking to get stronger and prevent injury while incorporating the powerlifts.
Standard warm up:
5 mins. Treadmill
Prehab
PVC rolled on:
Lower back, shifted to right and left
Upper back, shifted to right and left scapula w/hips up
Armpits
Hamstrings
Glutes
Adductors
GHRs on the Home GHR- BWx8x3
Fat Close Grip Pulldowns-
150x8
165x8
180x8
Crunches on the Home GHR-
BWx12
Bw+15 lb Med Ball x12
BW+20 lb Med Ball x12

DB Forearm Rotation-
External- 20x15, 25x15
Internal- 25x15, 30x15
Gripper Machine-
25/arm x12
50/arm x12
75/arm x12
DB Hammer Curls-
35x10
40x10
TKEs on Cybex Rotary Hip-
150x15
160x15
After over 20 years of competitive powerlifting I've been able to prevent sustaining any serious injury or even having to get an MRI. Today I grew an even greater appreciation for this. I finally had to get an MRI to asses the damage from having been in a rear end auto car accident a couple of months ago. In an attempt to alleviate my concerns I spoke to a few people who had already had MRIs. This didn't work. I had no idea if I'd be claustrophobic since I've never been in this situation before. I have, however, had a couple of nightmares where the walls were closing in around me which I didn't enjoy too much.
Everyone I knew who had MRIs told me I'd get a panic button to hold onto just in case there were any issues. This made me feel a little better until the MRI tech told me that her panic button had just been broken from the woman before me stepping on it. She told me that she would be in the other room and I could wiggle my feet if I had any issues. This wasn't very reassuring. I was also told by multiple people that I would have music to listen to. Nope, no music at this place, just ear plugs. Next I asked her where I should put my arms and she told me either on my side or on my waist. I thought it would be easier to keep them at my side for an extended period of time, this was until she started moving me into the MRI and my arms hit the side of the machine and squished into my side. I closed my eyes after seeing that the top of the machine was only a couple inches from my face and did my best to focus on my breathing and achieve a meditative state. Finally, after almost an hour, she told me there were only 5 minutes left. Then she told me there was some movement and she had to repeat the sequence. This happened multiple times. When I was finally done I was drenched in sweat. I gutted through it, but it wasn't fun. I hope to never have to get another MRI. If I do I'm taking all the drugs they offer and still doing an open one.
The M2 Method Raw Training Ebook
The Affordable and Effective Floor Based Home GHR
Buy your own Doorway Home Gym and never miss out on your accessory work again
12 Weeks to a Bigger Bench EBook
12 Weeks to a Bigger Bench DVD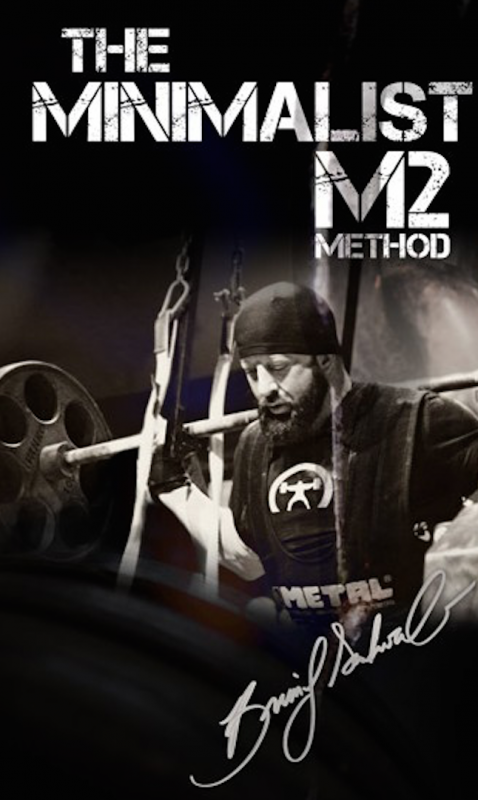 Loading Comments...