10/1- Single Ply Squats w/video and my feelings on the current state of Powerlifting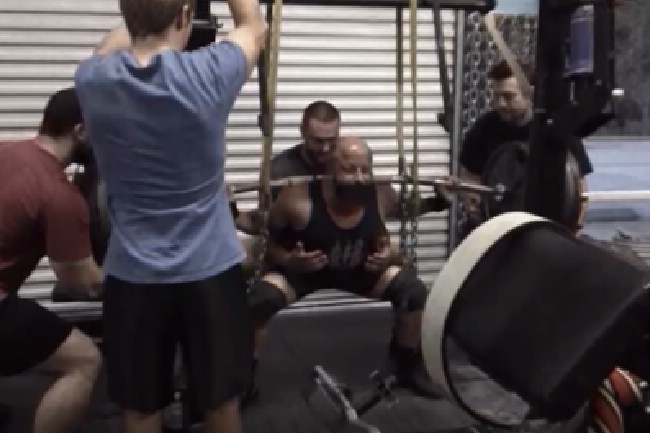 I have been competitively powerlifting for over 20 years. Within that time I have competed raw, single ply and multi ply. I hold the highest all time total of 1930 at 148, the third highest total of 2045 at 165 and have broken over 35 world records, over 25 of which I still hold. Through the years in this sport I have learned a great deal from various training methods, met and formed long lasting friends, as well as learned the importance of balancing life, work, and training.
Elitefts accepted me as a team member over ten years ago and I am currently the longest standing still competing powerlifter on the site. I appreciate Dave Tate and Elitefts for giving me the opportunity to learn from and teach others through the Q&A and my training log.
In 2005 I opened Orlando Barbell – a 24 hour powerlifting friendly gym. As well as running Orlando Barbell I designed and sell the Home GHR and Doorway Home Gym, wrote the 12 Weeks to a Bigger Bench EBook, and produced the 12Weeks to a Bigger Bench DVD.
My latest contribution was writing the M2 Method EBook, designed to be the quintessential Raw Powerlifting training manual for beginners to advanced lifters looking to get stronger and prevent injury while incorporating the powerlifts.
I'm currently in off season training and plan to compete in the single ply division in the RPS South Florida Conquest on October 3rd.
Standard warm up:
5 mins. Treadmill
Prehab
PVC rolled on:
Lower back, shifted to right and left
Upper back, shifted to right and left scapula w/hips up
Armpits
Hamstrings
Glutes
Adductors
Squats w/Buffalo Bar-
145x5
235x3
325x2
w/single ply legless briefs and Metal King, straps down-
415x1
w/Reverse Average Bands-
505x1
w/Metal all black knee wraps-
595x1
645x1

I already posted this on Facebook but thought it was worth posting on here as well since the events of this past weekend's meet have become the talk of the small, but seemingly angry, Powerlifting world.
Last Saturday I helped coach some of the Orlando Barbell team where I was proud of the accomplishments of my friends and teammates April Harper, Bri Otto, Jo Jordan, John Stearns, Mark Lessmann and Tyler Weaver. They all lifted well and we won the Team award as well. Congratulations to all of the lifters. Usually I leave a meet excited to compete, which I was until I began to see the immediate internet negativity specifically focused on one lift that overshadowed the accomplishments of all of the other lifters.
This sport, and the world, would be so much better if people weren't so judgmental. Who gives a shit if someone gets a lift passed that you don't think should have? It really has no effect on you. In every meet, there will be lifts passed that maybe shouldn't have and lifts that were denied that maybe should have passed. I agree that records, especially all time records, should be held to the correct standard, but judges are human and aren't perfect. Powerlifting was much better before the dawn of social media and all of the internet judging. Powerlifting hasn't changed, just people's ability to watch videos of lifts and scrutinize them has. Bad lifts being passed isn't destroying the sport. No one outside of our sport knows the difference. What's destroying the sport is the lack of camaraderie and support for each other.
If you feel the sport needs to change, then lead by example and compete to the standards that you feel are correct or please, by all means, go through the effort of hosting a meet. Lift, have fun, compete if you want, stop taking yourself so seriously, and support each other. Trying to discredit the accomplishments of others only shows your own insecurities.
The Affordable and Effective Floor Based Home GHR
Buy your own Doorway Home Gym and never miss out on your accessory work again
12 Weeks to a Bigger Bench EBook
12 Weeks to a Bigger Bench DVD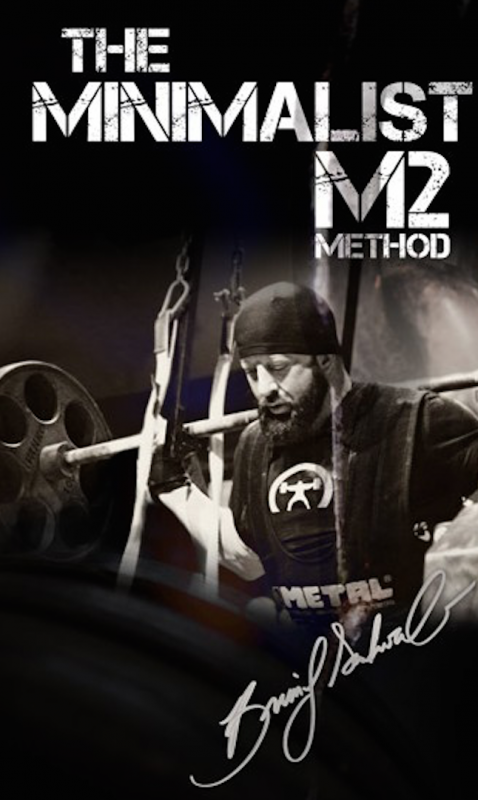 Loading Comments...