A Sad Day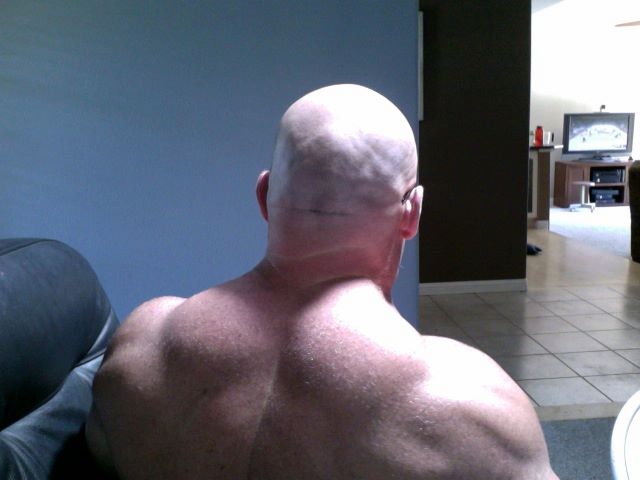 Today was a bit different.  I usually write the training I would like everyone to participate in, but as I eluded to in yesterday's log, people were doing whatever the fuck they wanted to do.  Therefore, today, I didn't write a thing.  Blank white board.  Everyone had to come up to me and ask what I wanted them to do "next".
IF they asked me, "is that all?"  I would easily find some random circus trick for them to do.  I waited patiently for the tell tale signs of athletic induced hypoglycemia or they to "ring the bell" or tap out.
What I did today to a few was borderline "advanced physical  interrogation"  aka...torture!
But I think it worked.  I'll let you know what happens Monday when we go back to one of the major lifts.
Today's Training:
AirDyne: 23 minutes
C/S Row: 5x10
DB Row: 4x12
Lat Pulldown: 4x15
Ab Wheel: 100 reps
Dips: 200 reps
DB Curl:4x10
Rope Tricep Push down: 4x15
Skull Crusher: 4x15
Preacher Curl: 2x30
Pushups: 100 reps
Suspended Knees to Elbow: 100 reps
DB LR: 3x30
Y's: 2x30
T's: 2x30
Shrugs: 2x30
High reps of 100 or more were to be done in as few sets as possible.
Bike Commute: 20 minutes
Loading Comments...