"AH-NOLD, AH-NOLD, AH-NOLD!!!!" 950LB SQUAT OPENER for the 2016 ARNOLD [HD VIDEO INCLUDED]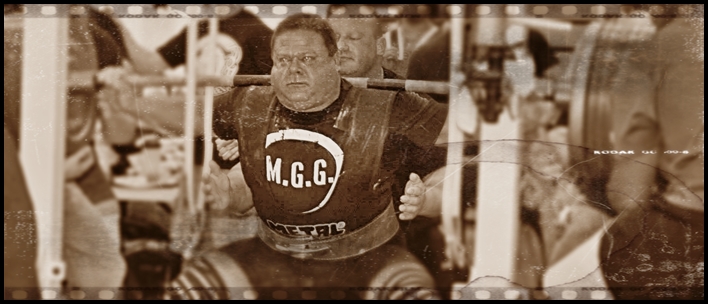 The MONSTER GARAGE GYM/MAROSCHER COACHING LOG is a weekly Coaching Log by MGG owner, 2-Time WPC World Powerlifting Champion, Eric Maroscher, and is one of the Featured Coaching Logs at EliteFTS.
LIVE, LEARN and PASS ON.
MONSTER GARAGE GYM is one of the premier powerlifting gyms in the US.
Monster Garage Gym/Maroscher Coaching Log: (Log number LXIV). "AH-NOLD, AH-NOLD, AH-NOLD!!!!"
*NEW MGG COACHING LOG POSTED HERE EVERY WEEKEND!!!!
________________________________________
The purpose of this log is to show you WPC World Powerlifting Champion, Steve Brock's Opener for the 2016 ARNOLD.
Before we introduce the video of big Steve's 950LB opener, I wanted to take a quick moment to congratulate a few members of the MGG who raised $785.00 for the Autism Society. Special thanks to Dan, Rico, Pat, Tim, Dustin and Mike from the MGG. These guys raised money for, and competed in, the Bench press Benefit for Autism, on Saturday.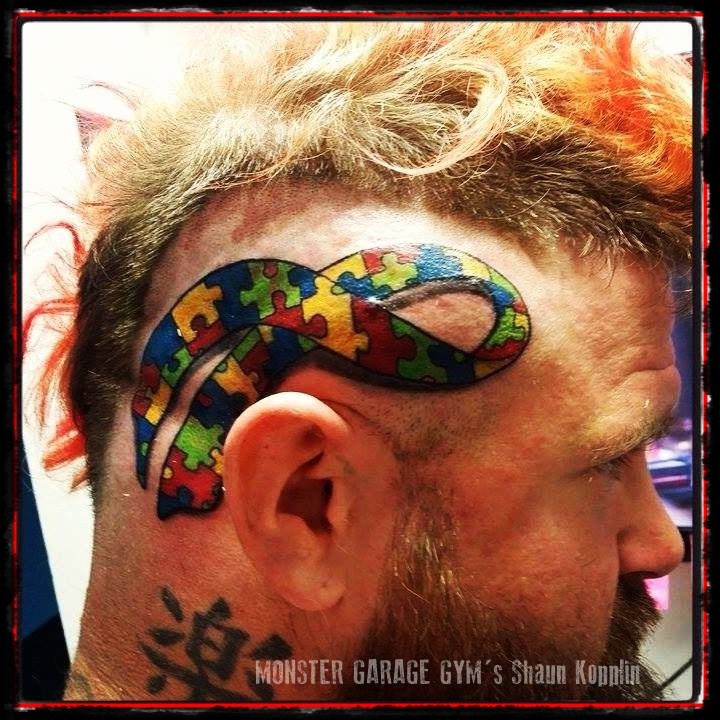 Also, along the same theme of giving, an advance thank you to another MGGer, Shaun, who has already raised $870 of the $2000 he is trying to raise for the RELENTLESS charity. RELENTLESS' mission is to restore hope and transform the lives of children with life-threatening medical conditions, their families and the communities in which we serve. If you are the giving type, here the link to Shaun's fundraising page. https://www.firstgiving.com/fundraiser/shaun-kopplin/relentless2016
Now, back to powerlifting…
If you have been following our coaching logs, you know that Steve Brock as well as so many other amazing powerlifters including several from Team EliteFTS are in their final couple of weeks of meet prep for the 2016 ARNOLD. Feel free to go back and check out the logs of Steve's training for the meet.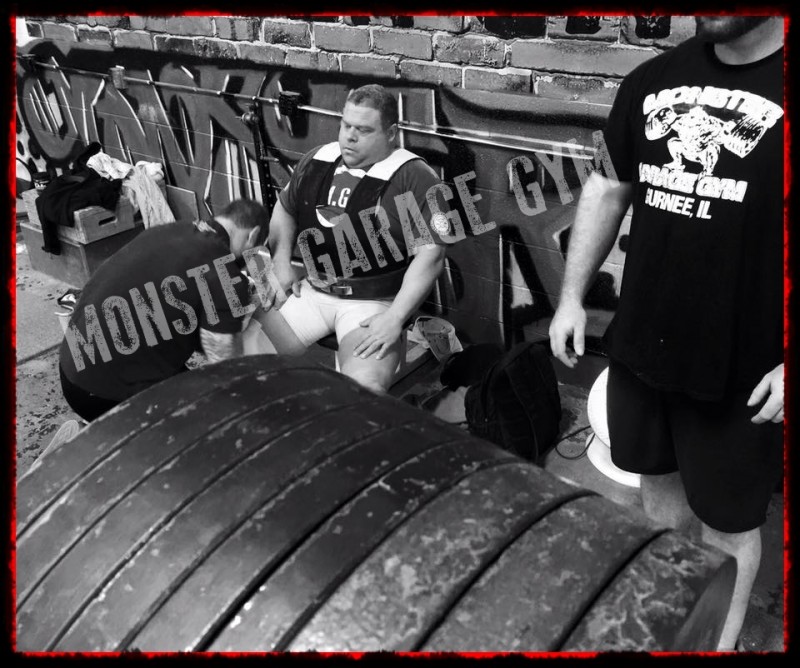 This video is of Steve's final warm-up squat, 895LBS and his opener seen here in training of 950LBS. Steve is squatting out of the EliteFTS deluxe monolift with the Mastodon bar. *We use spud straps for our monolift, but because of this we also bolted our monolift down into the concrete floor.
With regard to the global look at Steve's training: ... This is what he had to say regarding the entire cycle in a verbal snapshot:  "The very next Monday after the RPS meet in December I went back at it... the first 5 weeks were conditioning staying away from the straight bar... ME days were half raw and half brief or suit only... Speed days were all raw. Speed days were 55% of max except for one additional last set I would work up to 80% every other week to add additional stress for the ME weekend day... This is one thing I did differently all 10 weeks... My idea was by being less recovered I would could use less weight on the ME weekend work out and get the same result as going at 95% while saving my CNS.....My worry was injury.. So I really concentrated on stretching warming up and lots of water..... I am not sure if this was a good idea or not we will have to see.. Week 5-10 speed work remained the same but my ME transitioned to straight bar only with one week of doubles with working sets of 80-85% with the next week singles at 90 to 95% switching from brief with wraps to full gear each time... I had my best squat 2 weeks ago with 1025 moving really well.. So I am happy with where I am at.. Just have to see come meet time...."
It has been a busy last few weeks for the lifters of the MGG with meets Bench press Benefit for Autism, this past weekend, the Pull for Pups charity meet for the Fur Angels Animal Sanctuary the weekend prior to that, and now onto the 2016 ARNOLD!!!!!  We are wishing all of the powerlifters competing at the 2016 ARNOLD all the best!!!!!
As with all of our coaching logs, if you have questions about any of the information or need further explanation, feel free to message us on Facebook. https://www.facebook.com/MONSTER-GARAGE-GYM-122378057784944/
If you like our coaching log content, please peruse the MONSTER GARAGE GYM online store and consider buying a MONSTER GARAGE GYM and/or Monsterette shirt: http://shop.monstergaragegym.com/
All of the training footage in this coaching log is filmed in HD.
You can find ALL of the prior EliteFTS/Maroscher Coaching Logs at this link: https://www.elitefts.com/author/eric-maroscher/
________________________________________
As always, thank you for following EliteFTS and the MONSTER GARAGE GYM. We hope you find this coaching log as a whole of use to you in your training. Please let us know by your comment(s) if these logs are useful to you and what we can do to make the better. If you like them, we would appreciate it if you would share them. Ever Onward, Eric Maroscher.
________________________________________
You can follow Monster Garage Gym at:
https://www.facebook.com/pages/MONSTER-GARAGE-GYM/122378057784944
https://twitter.com/MonsterGarageGy
http://instagram.com/monstergaragegym
https://www.youtube.com/user/MPTPowerlifting
http://www.monstergaragegym.com/
http://shop.monstergaragegym.com/
Loading Comments...