CCC: 3 Weeks Out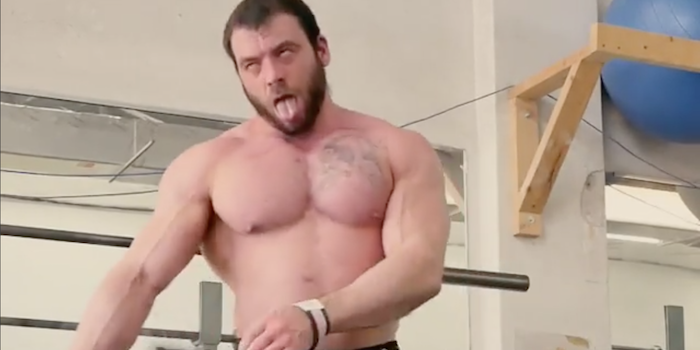 Not much to report this week, unfortunately.  Cedar allergies crush me every January, and I'm never sure whether it's just that or I actually have the damn flu, but regardless, I feel awful -- stuffy head, chronic fatigue, blah blah.  Two or three weeks out is always going to be the most stressful part of meet prep, so there's no use worrying about it.  I did what I could without getting hurt or sicker, so that's all that I can ask for.
Tuesday: Deadlift
Conventional Deadlift
675x1
725x1
750x3
Sumo Deadlift
600x2x5
Lat pulldown
Didn't even want to go to the gym today, but I made it happen anyway, and my strength didn't seem affected.  Did exactly what I had planned and nothing more.
Thursday: Bench Accessory
Dumbbell Bench Press
110x12
130x8
150x4
That's it.  Was supposed to do heavy squats without wraps and close-grip bench, but I just couldn't make myself.  Everything hurt and it didn't seem worth it.  Got some bodywork done at Kinetix and rested up for the rest of the week.
Not ideal for three weeks out, but it is what it is.  Looking forward to feeling better!
Loading Comments...