"DUUUUDE, THAT CHICK JUST SQUATTED 605LBS RAW!!!!" [HD TRAINING FOOTAGE PLUS BONUS VIDEO INCLUDED]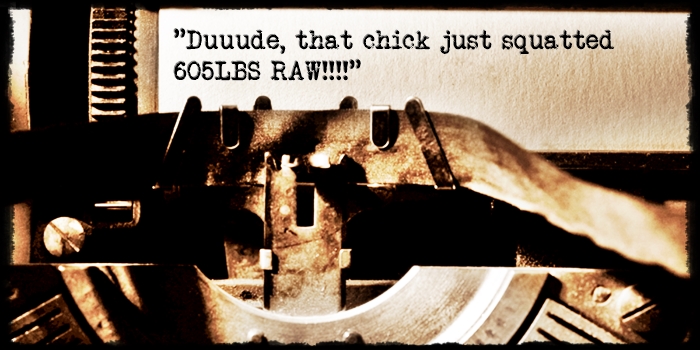 The MONSTER GARAGE GYM/MAROSCHER COACHING LOG is a weekly Coaching Log by MGG owner, 2-Time WPC World Powerlifting Champion, Eric Maroscher, and is one of the Featured Coaching Logs at EliteFTS.
LIVE, LEARN and PASS ON.
MONSTER GARAGE GYM is one of the premier powerlifting gyms in the US.
Monster Garage Gym/Maroscher Coaching Log: (Log number LXI). "DUUUDE, THAT CHICK JUST SQUATTED 605LBS RAW!!!!"
*NEW MGG COACHING LOG POSTED HERE EVERY WEEKEND!!!!
________________________________________
The purpose of this log is to show you Crystal Tate (198LB RAW w/wraps) taking her final squat for the day's training session (605LBS RAW) as she continues to prep for the 2016 ARNOLD.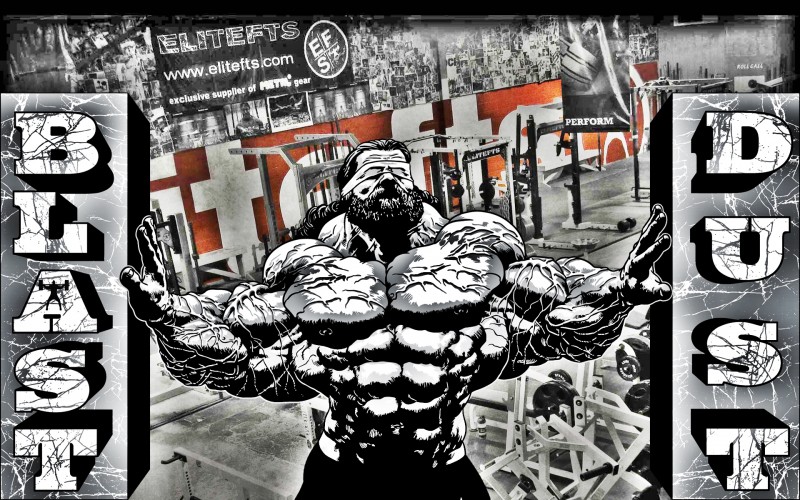 Back in December, we showed you Crystal Tate's ALL TIME Records (squat, deadlift, total) for the Women's 198LB class RAW w/wraps division (second video included in this log). In this coaching log Crystal is about 4 weeks out from her next meet, the 2016 ARNOLD. In this particular session, Crystal's coach Shaun, has her work up to 595LBS then a 605LB squat. The footage included in this log is of Crystal's 605LB squat.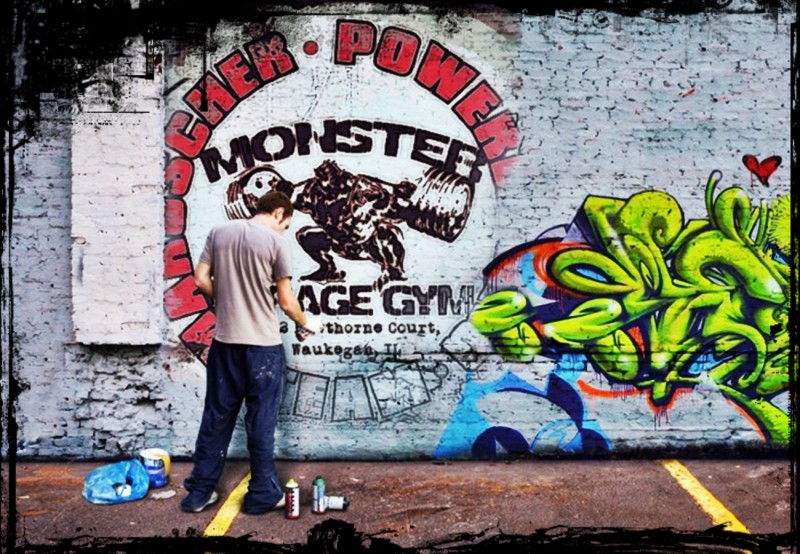 Shaun's program (without giving away details) is based on simple percentages and nothing "fancy." Slow and steady, meat and potatoes training (my personal favorite method). You could call it old school, and we are just fine with that. Keep in mind, just because a program has a lot of moving parts to it, does not mean it is an effective program for every powerlifter. In the gym, like in the store….one size does NOT fit all. …but that is a story for another day…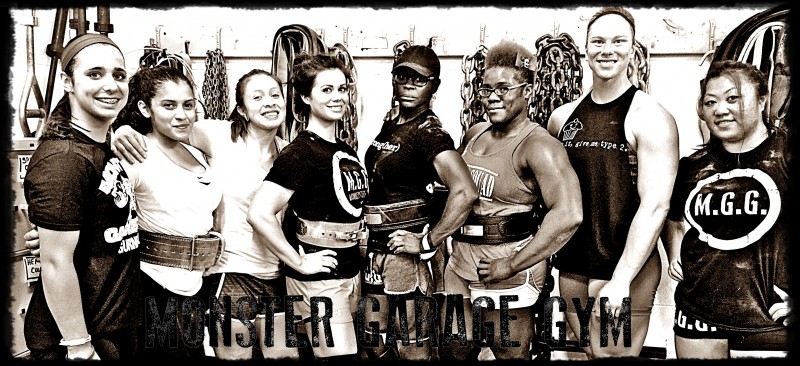 As with all of our coaching logs, if you have questions about any of the information or need further explanation, feel free to message us on Facebook. https://www.facebook.com/MONSTER-GARAGE-GYM-122378057784944/
If you like our coaching log content, please peruse the MONSTER GARAGE GYM online store and consider buying a MONSTER GARAGE GYM and/or Monsterette shirt: http://shop.monstergaragegym.com/
All of the training footage in this coaching log is filmed in HD.
You can find ALL of the prior EliteFTS/Maroscher Coaching Logs at this link: https://www.elitefts.com/author/eric-maroscher/
________________________________________
As always, thank you for following EliteFTS and the MONSTER GARAGE GYM. We hope you find this coaching log as a whole of use to you in your training. Please let us know by your comment(s) if these logs are useful to you and what we can do to make the better. If you like them, we would appreciate it if you would share them. Ever Onward, Eric Maroscher.
________________________________________
You can follow Monster Garage Gym at:
https://www.facebook.com/pages/MONSTER-GARAGE-GYM/122378057784944
https://twitter.com/MonsterGarageGy
http://instagram.com/monstergaragegym
https://www.youtube.com/user/MPTPowerlifting
http://www.monstergaragegym.com/
http://shop.monstergaragegym.com/
Loading Comments...