FEMALE LIFTER OF THE YEAR, CRYSTAL TATE [INCLUDES HD COMPETITION AND TRAINING FOOTAGE]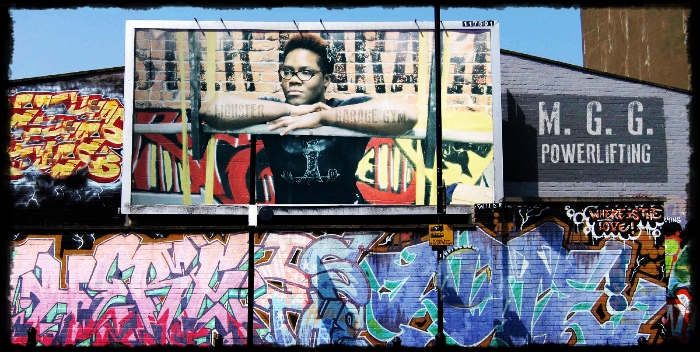 The MONSTER GARAGE GYM/MAROSCHER COACHING LOG is a weekly Coaching Log by MGG owner, 2-Time WPC World Powerlifting Champion, Eric Maroscher, and is one of the Featured Coaching Logs at EliteFTS.
LIVE, LEARN and PASS ON.
MONSTER GARAGE GYM is one of the premier powerlifting gyms in the US.
Monster Garage Gym/Maroscher Coaching Log: (Log number LXIII). "2015 FEMALE LIFTER OF THE YEAR"
*NEW MGG COACHING LOG POSTED HERE EVERY WEEKEND!!!!
________________________________________
The purpose of this log is to show you competition and training footage of PowerliftingWatches, 2015 Female Lifter of the Year, Crystal Tate of the MONSTER GARAGE GYM.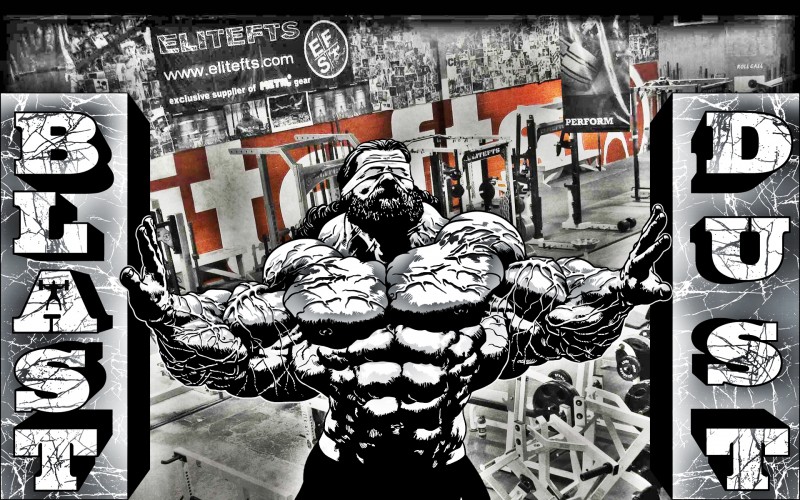 This year, as is the case each year, the nominees for the Female Lifter of the Year is a virtual who's who of the women's contemporary powerlifting scene. This year was no exception with the likes of lifters like the incredible Kimberly Walford, Janel Vegter, Susan Salazar, Kristy Hawkins, Jeanine Whittaker and Ellen Stein. All of these powerlifters are putting up numbers that would make even the most seasoned competitive powerlifter do a double-take.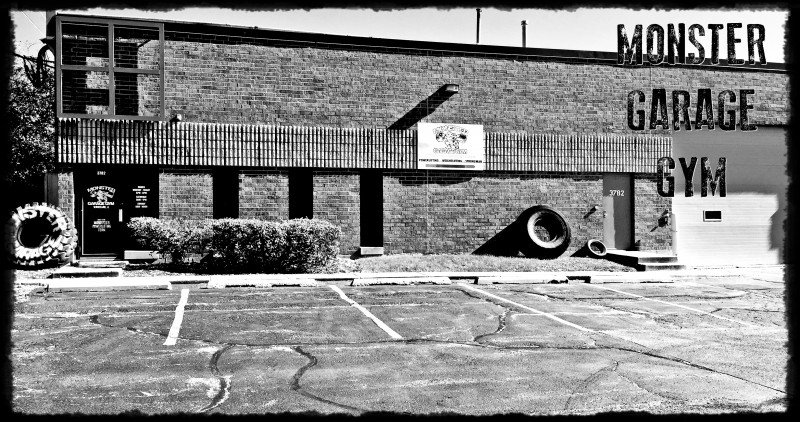 This year's winner, Crystal Tate set the All Time Records in the 198LB RAW women's division in the squat, deadlift and total; 573LBS, 573LBS. 1383LBS RAW. Crystal is just a few weeks out from the 2016 ARNOLDS. Her program is put together by her coach, WPC World Powerlifting Championships competitor, 1,000LB squatter at 242LBS, and Monster Garage Gym lifter, Shaun Kopplin. Shaun's approach to Crystal's training is based on flat %'s and it is old school sets and reps at its finest.
There is a surge in the world of women's powerlifting and this is nothing but a plus for this awesome sport as women powerlifters are high speed, low drag, hard work and no drama (a trait many male powerlifters should follow as powerlifting is about fierce competition but also helping and supporting one's fellow lifter…but that is a story for another time….).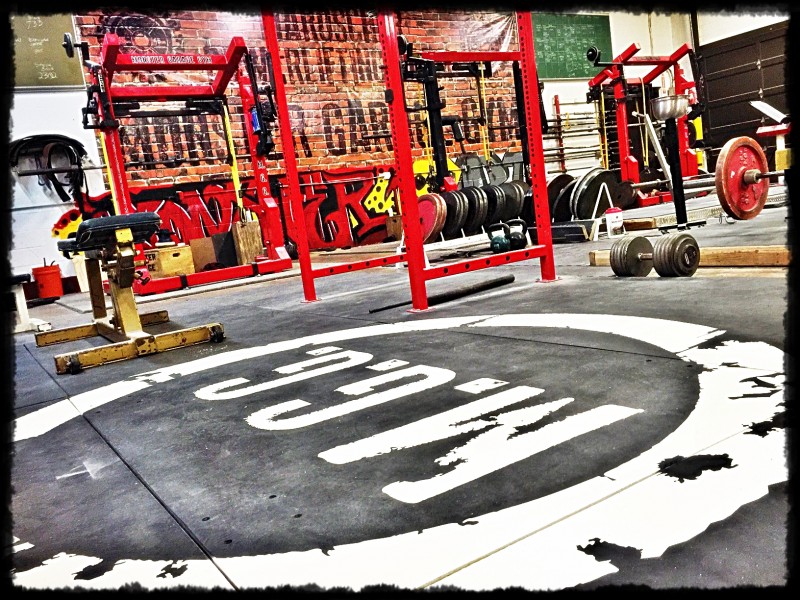 The accompanying video is broken into three segments. The first segment is footage from Crystal's ARNOLD qualifier meet (including her 573LBS RAW squat, 259LB RAW bench and 573LBS RAW deadlift). The second segment is a collection of Crystal's training footage (including a 630LBS RAW squat and a squat set comprised of 405LBS RAW x 15 reps). The third segment, we shall just call that segment 'good night.'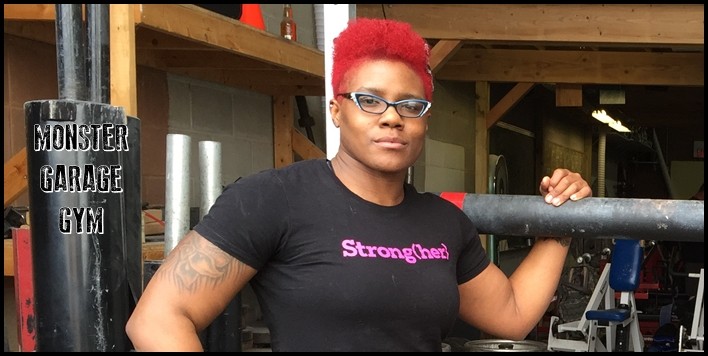 For those female lifters and really powerlifters in general who are new to the game and are looking for the secret to Crystal's success, it is all right here in the video footage for you. Her secret is hard work, preceded by hard work, followed by hard work.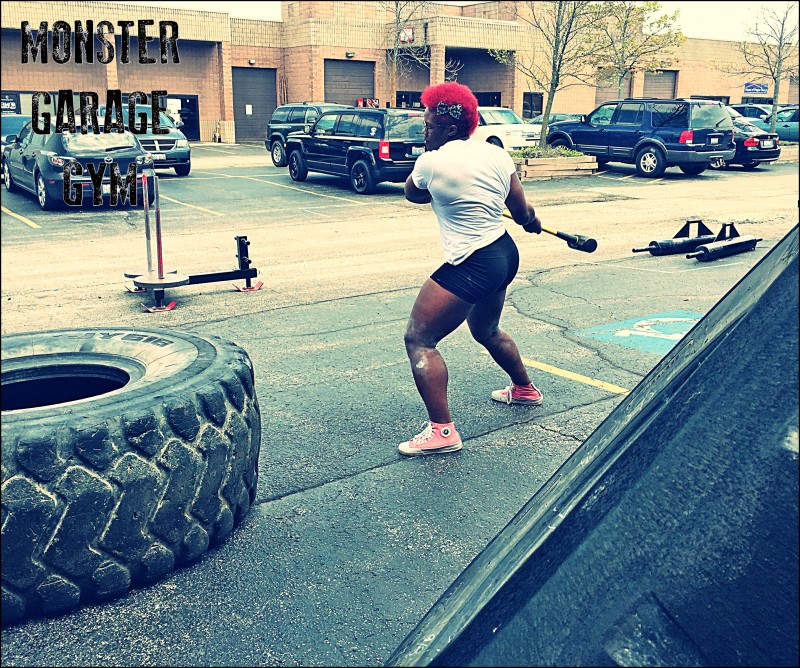 As with all of our coaching logs, if you have questions about any of the information or need further explanation, feel free to message us on Facebook. https://www.facebook.com/MONSTER-GARAGE-GYM-122378057784944/
If you like our coaching log content, please peruse the MONSTER GARAGE GYM online store and consider buying a MONSTER GARAGE GYM and/or Monsterette shirt: http://shop.monstergaragegym.com/
All of the training footage in this coaching log is filmed in HD.
You can find ALL of the prior EliteFTS/Maroscher Coaching Logs at this link: https://www.elitefts.com/author/eric-maroscher/
________________________________________
As always, thank you for following EliteFTS and the MONSTER GARAGE GYM. We hope you find this coaching log as a whole of use to you in your training. Please let us know by your comment(s) if these logs are useful to you and what we can do to make the better. If you like them, we would appreciate it if you would share them. Ever Onward, Eric Maroscher.
________________________________________
You can follow Monster Garage Gym at:
https://www.facebook.com/pages/MONSTER-GARAGE-GYM/122378057784944
https://twitter.com/MonsterGarageGy
http://instagram.com/monstergaragegym
https://www.youtube.com/user/MPTPowerlifting
http://www.monstergaragegym.com/
http://shop.monstergaragegym.com/
Loading Comments...