For Friday 5/30/2020 last Friday plus five reps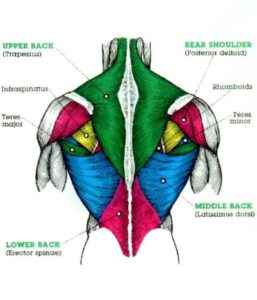 From the sitting position you are going to extend your hips so you make a perfect line from your shoulders, through your hips, past your knees into your ankles.  A straight suspended body line.
This is the position for the next exercises!!!
Regular Body Row:  Just grab the handles palms down.  Squeeze your shoulder blades hard into a retracted position and then flex you elbows HARD!  Bringing your totally straight body chest to hands.
4x25
Supinated Hands Body Row:  Turn your palms UP!
4x25
Chin ups:  Here we are going to bend at the waist.  From a sitting position, keep your heels on the floor and with your palms facing toward you...Chin up over the bar or even with your hands if using Blast Straps.
4x25
Scap Retract:  Lay on the floor face down.  Put your chin on the floor and don't move it.  Arms will be straight out to the side in the 9:00 and 3:00 o'clock positions with the palms DOWN.  Squeeze your shoulder blades together and lift your hands as high as you can SLOWLY.
4x25
Conditioning: 20 minutes!
Loading Comments...