GET TO THE CHOPPA!!!!!!!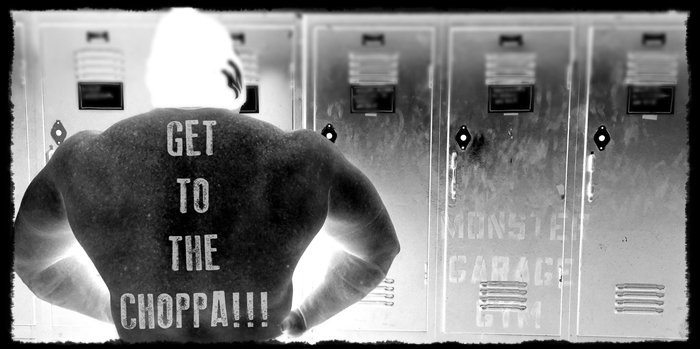 The MONSTER GARAGE GYM/MAROSCHER COACHING LOG is a weekly Coaching Log by MGG owner, 2-Time WPC World Powerlifting Champion, Eric Maroscher, and is one of the Featured Coaching Logs at EliteFTS.
LIVE, LEARN and PASS ON.
MONSTER GARAGE GYM is one of the premier powerlifting gyms in the US.
Monster Garage Gym/Maroscher Coaching Log: (Log number LXV). "GET TO THE CHOPPA!!!!"
*NEW MGG COACHING LOG POSTED HERE EVERY WEEKEND!!!!
________________________________________
GET TO THE CHOPPA!!!!!!!!!
FULL 2016 ARNOLD, ELITEFTS/MONSTER GARAGE GYM COACHING LOG COMING SOON!!!!!!
Loading Comments...