Knowing the WHY behind failure helps CREATE success: [VIDEO INCLUDED]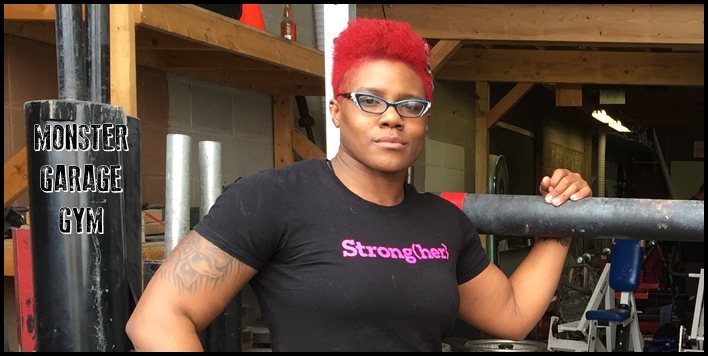 Monster Garage Gym/Maroscher Coaching Log: By MGG owner, 2-Time WPC World Powerlifting Champion, Eric Maroscher. (Log number XXXI).
________________________________________
This coaching log features Crystal Tate. Crystal is the #2 ranked squatter, #2 ranked deadlifter, #9 ranked bencher and the #2 ranked total in the RAW women's 198LB class per powerliftingwatch.com 2015 ranking. Crystal is in training for a meet and is 4 weeks out.
Crystal Tate has a 500LB+ RAW deadlift and is the current #2 ranked deadlifter in part due to her amazing ability to absolutely explode off the floor with the deadlift. Having said that, what you will see in this video is something that we rarely if at all ever see when Crystal pulls, and that is seeing Crystal not only struggle with the weight, but actually fail some attempts. Less than 72 hours before this training session, Crystal squatted a HUGE 515LB RAW squat (35LBS off of the ALL TIME women's 198LB RAW squat record to give you some perspective of how big of a squat that was). The point being, Crystal's will was ready for the training session, her coach Shaun was doing a great job of working with her, but ultimately, her body had not fully recovered from the squat. I point that out because when a powerlifter of this caliber fails due to not fully being recovered, this is something that the non-world class lifter should especially be aware of. We all fail at an attempt, but it is important to know why, in this case, it was the prior work load that impacted her explosiveness, quelled her form to a degree where she could not lead her sumo pull with her head and chest so her rear popped up, her legs straitened out, and in essence prevented her from successfully completing her final heavy sets. As only a true powerlifter would do, after failing her final lift a number of times, she pretty much self-punishes with a number of sets of a lighter weight for high reps. Yes, as powerlifters, we are all a little masochistic, but sometimes that is the thing that makes us better as well.
This video shows a good portion of Crystal's working sets in the deadlift. You will find the full complement of Crystal's work that day in her log located below. *The training footage in this video (filmed in HD, let load to 720 or 1080 for HD quality).
Feel free to go back to earlier coaching logs featuring Crystal and you will see her meet prep to this point.
We hope you find this video and log as a whole of use to you in your training. Please let us know by your comment(s) if these logs are useful to you and what we can do to make the better. If you like them, we would appreciate it if you would share them.
As always, thank you for following the Monster Garage Gym/Maroscher coaching log. We hope you found this log and our other prior logs of benefit to you. Ever Onward, Eric Maroscher.
________________________________________
MONSTER GARAGE GYM and Monsterette shirts available at: http://shop.monstergaragegym.com/
________________________________________
Crystal's Log:
Warm up with the 135 x 10 x 2
185 x 6 x 2
225 x 3 x 2
275 x 3
315 x 2
365 x 2
405 x 1
455 x 1
495 x 1
525 x 1 miss
525 x 1 miss
525 x 1 miss
315 x 6 self-punishment
315 x 8 self-punishment
________________________________________
Monster Garage Gym/Maroscher coaching log by:
Eric Maroscher, 2-Time WPC World Powerlifting Champion, Columnist, Elitefts, Team Elitefts Member, Owner, Monster Garage Gym.
You can follow Monster Garage Gym at:
https://www.facebook.com/pages/MONSTER-GARAGE-GYM/122378057784944
https://twitter.com/MonsterGarageGy
http://instagram.com/monstergaragegym
https://www.youtube.com/user/MPTPowerlifting
http://www.monstergaragegym.com/
http://shop.monstergaragegym.com/
Loading Comments...