Legs with Kroc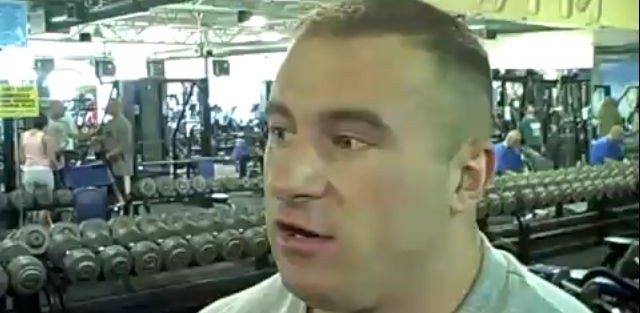 Trained in Matt's basement with him and Shane Poole. Shane is doing a powerlifting meet next week and was working up to his opener on squat today.
I squatted, but it took about 40 min of stretching to get under the bar (my chest was actually sore the next day from being so overstretched).
Squats:
1x10 145lb
1x10 235lb
1x5 325lb
2x5 405lb
Reverse Bands:
2x5 505lb
2x3 595lb
Log lunges
1x50
We headed outside to do walking lunges with the log...and right as Matt was about to start, a firetruck came down the street...followed by about 200 kids dressed up for Halloween (it was the halloween parade).
So Matt had to stand there for a few minutes with that log on his shoulders...oddly enough..it was probably the one time in history where standing in the middle of the street with a cut-off telephone pole on your shoulders while covered in sweat and wearing wrestling shoes didn't bat an eye.
He fit right in with the Halloween costumes...
Hit the streets in Matt's camaro again...I took a video of him smoking out the neighborhood...I'm sure he'll post it online somewhere
Loading Comments...