Life Changes & Deadlifts
Definitely upped my volume dramatically this week and also condensed my schedule to make room for Clinical based DNS (Dynamic Neuromuscular Stabilization) course from the "Prague School To Athletic Development". The course was well worth the adjustment in schedule and cost to shore up some gaps in my knowledge and assessment ability. This was just the first 3 days with another 3 days this spring as well as an additional 2 day DNS Exercise course I have planned to take.
MONDAY
Mace Swings 3x10/side
Curls 35 x16,16,16
Bench Press
135x20
225x10
275x5
335x19… damn not 20
405x8
455x1,1
Dips
BW+180 – felt to heavy
Overhead Tricep Extension
Stack+ band x20,17,14
WEDNESDAY
Sumo Deadlift – Hook Grip
155x5
265x3
375x3
485x2
595x1
705x1 nice and easy with a holdout – tore hand due to bar rolling
add straps
771x3
SATURDAY
Sumo Deadlift
Over Under
155x5
265x3
375x3
485x2
595x1
705x1
Hook Grip
755x0 felt good coming off floor but felt the bar roll in hand and open up wednesadys damage even more. Set it down so it doesn't get worse
Add Straps
793x4.5
495x23 slow(er) focused on TUT and hitting glutes
One Arm Dumbell Rows
175x30/side
Row Machine
Stack x20,20,20
Rear Delt Flys
85x12,12,12
Was in the gym a long time but had both my kids and they were having fun playing and wife was home sick so just kept rolling… and BSing with members LOL.
This weeks food picture was taken at Stagecoach bar and grill. This is a bit of a dive bar but the menu was pretty solid and the burger was very good. Good quality meat cooked well, topped with an egg, and what seemed to be a never-ending supply of bacon. The amount of bacon on the burger was over the top and of course I got the Triple that I was told I wouldn't be able to finish. The Bacon and Jalapeno wrapped tater tots were worth noting as well.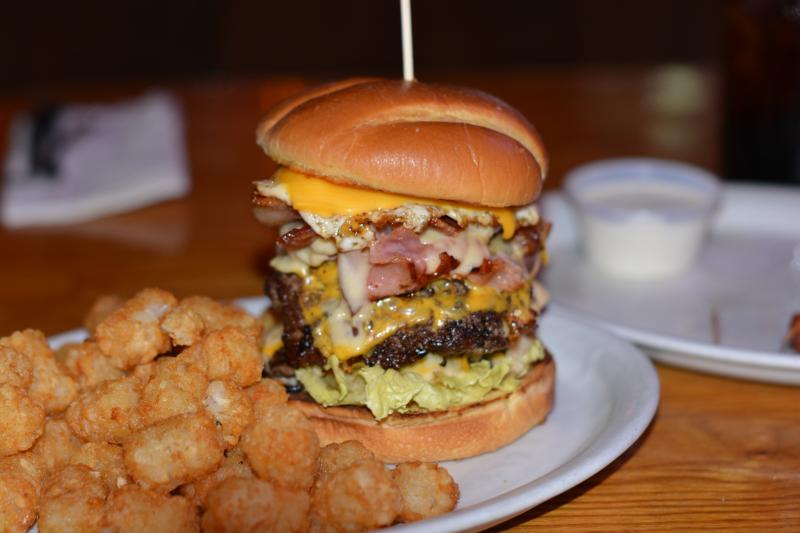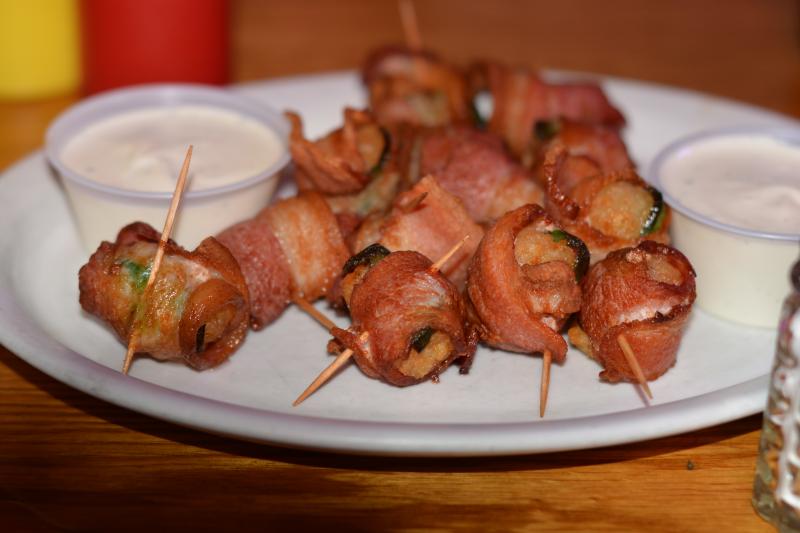 Loading Comments...