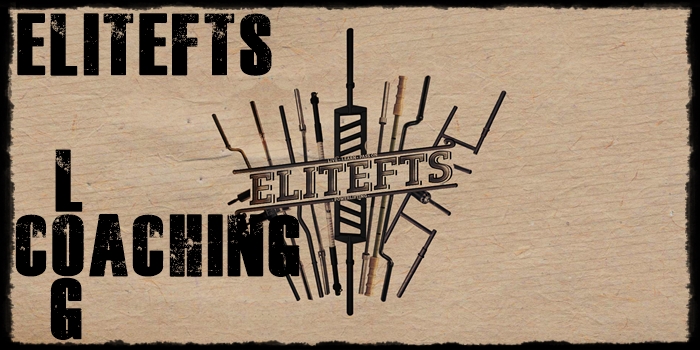 The MONSTER GARAGE GYM/MAROSCHER COACHING LOG is a weekly Coaching Log by MGG owner, 2-Time WPC World Powerlifting Champion, Eric Maroscher, and is geared to the new to intermediate powerlifter. LIVE, LEARN and PASS ON.
MONSTER GARAGE GYM is one of the premier powerlifting gyms in the US.
THIS WEEK'S Monster Garage Gym/Maroscher Coaching Log: MINOR CHANGES PREVENT MAJOR PROBLEMS
*NEW MGG COACHING LOG POSTED HERE EVERY WEEK!!!!
________________________________________
This Week's Coaching Log:
Big bench days and big squat days can, in addition to helping produce big numbers, make big shoulder problems. Just like there is a tool for every job, there is a bar for every necessity.  This is why a number of our competitive powerlifters as well as master aged powerlifters at the Monster Garage Gym rotate between the traditional barbell for their squats with our Buffalo Bar, Safety Squat Bar, Spider Bar and Rackable Cambered Bar.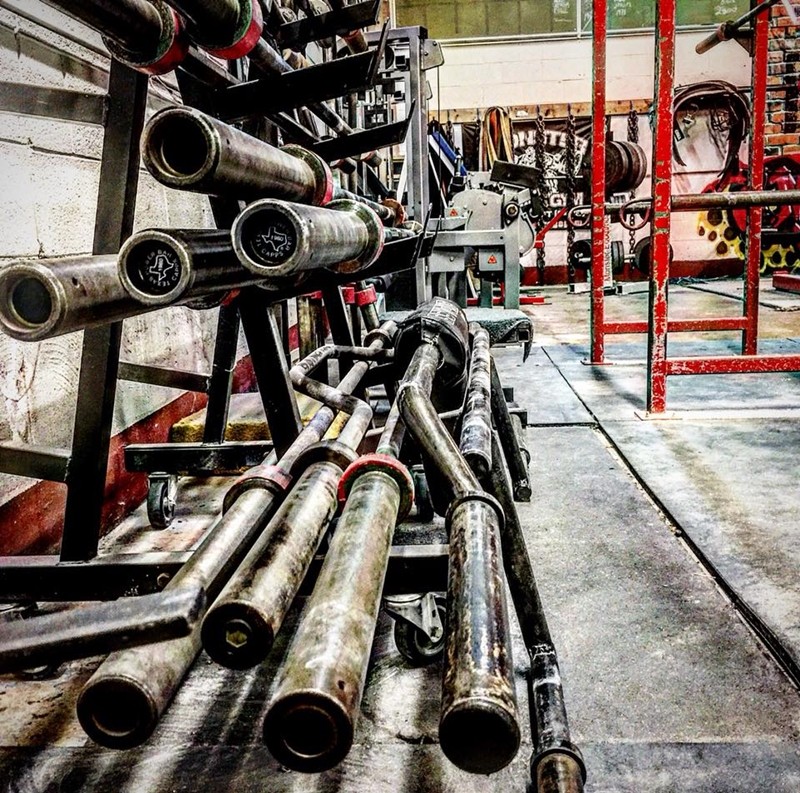 Of these specialty bars, the Buffalo Bar most closely resembles the traditional barbell, but with the area where your hands hold the bar being located lower down from the shoulders than with the standard barbell or squat bar. This moderate de-elevation of hand placement is modest but the benefit for the lifter whose meet is approaching and their shoulders are on fire, the benefit is far from modest. For those, this bar can be a savior. That said, it is not just great when you are in that dilemma, but is a great preventative tool for your squat bar rotation so you don't get into this dilemma in the first place.
[youtube=https://www.youtube.com/watch?v=lGLjyVTWsJs&feature=youtu.be]
At the Monster Garage Gym we have lifters who use this bar beyond the squat as well. In training they use it for benching and pulling as there are unique benefits to training with this modified bar. But for the purposes of this week's coaching log, we are focusing on the bar for its use with the squat.
The following footage is of the bar in action. You will note with both Matt and Steve's squats where there hands are located in contrast to a squat bar that would lay straight outward from the bar's placement on the shoulders.
For those newer to the game, remember, being "hard core" doesn't mean trying to get all banged up…..trust me, that is going to happen anyway. Hard core is training hard, with passion, conviction, consistency, intensity but also with a plan and the wherewithal to know when to say when, so you are not sidelined by this intensity, passion, conviction, consistency, etc. Wherewithal is when you find, in this case, your shoulders are taking a pounding from squat and bench but to continue training with the fervor you require from your self, you rotate in this bar as an option to take pressure off the shoulders, but keep squatting heavy as to keep the pressure on your competition at the next meet.
There is a tool for every job and there is a bar for every necessity.  Over the weeks we will feature other specialty bars as this is something that we have been getting requests for information as of late.  So, we hope this information over the next few logs will help you determine what bars you might want to put into your training rotation.
Wishing all of our weekly coaching log readers the best in your training and competitions. Ever Onward, Eric Maroscher, Owner: MONSTER GARAGE GYM
Support a hard core powerlifting gym. Add to your gym shirt collection. MONSTER GARAGE GYM T-SHIRTS HERE: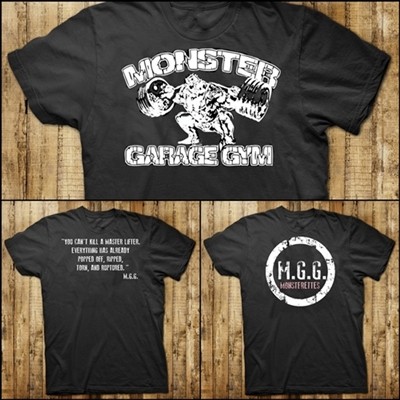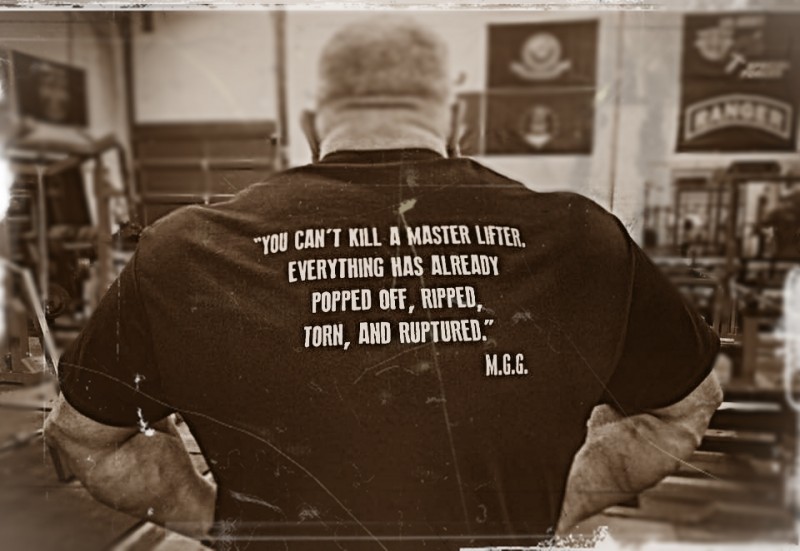 ________________________________________
You can follow Monster Garage Gym at:
FACEBOOK
INSTAGRAM
YOUTUBE CHANNEL
WEB PAGE