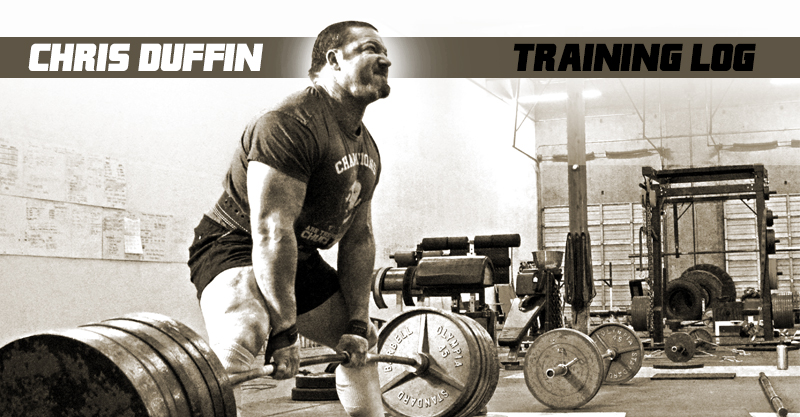 I had big goals going into the meet this last weekend. I was feeling really good for retaking the 220 squat record and making a run and bumping up the total record significantly. My weight was the lowest it had been in years going into the meet so I wasn't worried about the weight cut and new I would be in better shape than I was used to.
However I was also pumped about helping my partner at EPC pull off a 97 person meet in record time. I pride myself in well run meets and was also looking to step up the 'stage presence' for our lifters. The week was busy and stressful at work and I took all my deload days and then some working late at the gym prepping for the meet. Building a steel framed 16x14 platform, automating my monolift, setting up software to manage the timing.
Thursday night I picked up Amit Sapir from the airport who had talked me into letting him do the meet despite not being fully prepped. I took Amit with me on Friday after weigh ins as I ran around town all day doing prep errands for the meet and listening to him say, "what are you doing! Your supposed to be relaxing!".
I ended up passing out on the carpet in my sons room that evening and then waking up later and staying up till past midnight finalizing the flights and meet, results sheet, and meet software. Then instead of sleeping in I was up early running to the meet to finalize a bunch of prep and help train the table help. I tried to get a nap on the floor of my office but didn't fall asleep but after the rest was feeling refreshed. It wasn't till warm-ups I realized just how little prep work I had done for myself.
I didn't have my deadlift socks, my whiskey, meet day supps, or my knee wrap pliers to name just a few things. I started warming up to late trying to sort out some of the details and then just a few lifters out pulled my knee wrap roller apart with one wrap rolled and the other one stuck on the broken machine. In a mad rush after getting my wrap rolled I sprinted to a chair and did the fasted knee wrap job on myself I've ever done…. And I may have pushed (thrown) an EPC teammate 20ft who was sitting in said chair. Then sprinted up the platform and to the bar. I unracked the weight still breathing hard and realizing there was no way in hell I could go down and back up with it.
My head was still messed up when I came up again and still wasn't physically recovered. I squatted it but cut it high. At this point there was either go for it or not so I had 916 loaded on the bar for my third attempt which I didn't come out of the hole with.
All in all it was an experience I needed. I like to think I can do everything and still keep going. And I keep talking about how I have to much going on in life. But the simple fact is its not sustainable the rate I'm going at. I have to make some dramatic changes in my life to simplify it. I will never realize what I am capable of nor share the gift and knowledge I have with the strength training community the way I want to unless I make some dramatic changes in my life. I've been running with my hair on fire for way to long.
It's time for change…And change is coming.
[Youtube=https://www.youtube.com/watch?v=iBy7BK495Pg]