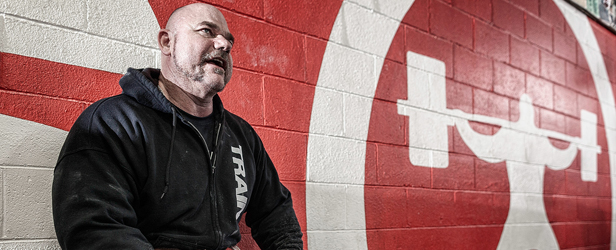 My interview on Power Athlete Radio
by Cali Hinzman, Power Athlete HQ, CrossFit Football
"When adversity comes, you need to embrace it."
We have an amazing two-parter coming at you from Power Athlete HQ. The reason for this extended episode is none other than wealth of knowledge, Mr. Dave Tate.
Dave is a former competitive Powerlifter and of course the Founder and CEO of Elite FTS. John, Bobby, and Dave caught up at the recent Elite FTS Summit in Ohio several weeks back. Hear them recap their thoughts about some of the speakers, content, and general experience from that weekend.
Next, Dave makes no bones about not really being a coach. A true example of putting ego aside, he notes that his strength lies in nerding out about training philosophy and it's transference to how we operate in our daily lives. Dave explains how he continues to be baffled by a competitive lifter's ability to go all-in in the weight room, but lack the discipline to succeed outside if it. This has been the driving force for several books, hundreds of articles, and a busy public speaking schedule.
Towards the end of Part 1 with Mr. Tate, we talk training setbacks and several tips he recommends to overcome them. The words "Move The Dirt" definitely come to mind here. And finally we hear those sage words of wisdom intended for anyone still holding on to their athlete glory days.
To find out which one of our Power Athlete Radio hosts regularly records from his "sanctuary" AKA his office AKA the head, you'll have to stay tuned. If you're wondering why we haven't gone to video, this reason tops the list. Episode 99 is streaming straight to your face in 3,2,1...