My Story, and a Request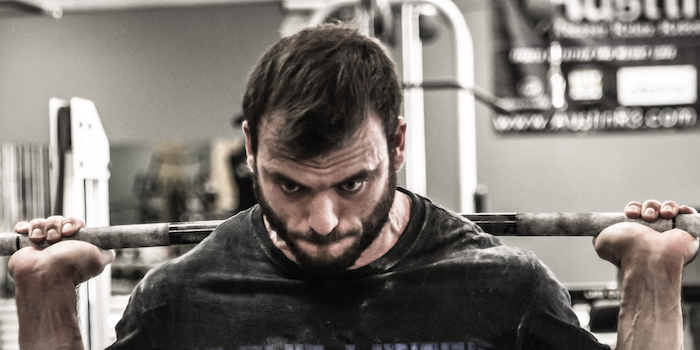 I want to begin by thanking all of elitefts for this opportunity, especially Dave, Sheena, and all of the other site contributors.  I also want to thank you, for being part of the strength community and working to be the best athlete and person you can.  That's what team elitefts is all about!
I have three goals for this coaching log, and the truth is, I'll need all the help I can get to accomplish them.  So I'm asking a personal favor: if you have any suggestions for me, share them, in the comments and the Q&A, or, if, you prefer, through email (ben@phdeadlift.com).
First, I want to share my own training, which I'll explain in detail in a later entry.  I've competed in powerlifting for four years, and have the 3rd best all-time raw total in the 198-pound class.  I'm also ranked fourth in the 181s, and I hold multiple world and American records in the squat and deadlift.  My best lifts to date are a 738-pound squat (with wraps) at 181, and an 800-pound deadlift at 198.  My training has evolved dramatically over the past four years, and so I hope that by sharing my programming and philosophy, I can help you improve your own training, too.
Before I explain my second goal for this log, I need to tell you a bit about myself.  I'm a doctoral student at the University of Texas at Austin, studying the history of physical culture and sports at the H.J. Lutcher Stark Center with Dr. Jan Todd.  My research focuses on how, over the past 100 years, Americans have used exercise to improve not only their bodies but also their lives — by building self-confidence, pushing themselves to new limits, and, often, making money along the way.  Believe it or not, there's a lot we can learn about modern strength and health from figures like Charles Atlas and Jack LaLanne.
So my second goal is to share some of that knowledge, and help you apply it to your own life.  I'll do this in a series of articles, each of which will begin with a story from the 1900s, and will put the lessons from that story into a modern context.  I have some ideas in mind already:
How social media can affect your training, for better and for worse
Why it's important to learn from all the disciplines — powerlifting, bodybuilding, physical therapy, etc. — and not just the one that most interests you
What you can do to help calm your nerves at a meet
Why the modern commercial gym sucks, and you need to train at a GOOD facility, like these
But I'm not writing to pass the time, so again — tell me what you want to read about, and I'll do my best to write content that's useful, and doesn't just rehash the same old stuff over and over again.
Finally, I want to help you directly.  There's a reason elitefts has coaching logs: it's to help you get advice you can trust, from a variety of backgrounds, without having to sift through all the misinformation available on the Internet.  So I'll regularly share advice that I give to my own clients, and I'll try to incorporate some of your questions on programming, technique, diet, recovery, and any other aspect of training into these entries as well.
So, in the comments, tell me: what would you like to see in this log?
Loading Comments...