NOWHERE TO RUN AND NOWHERE TO HIDE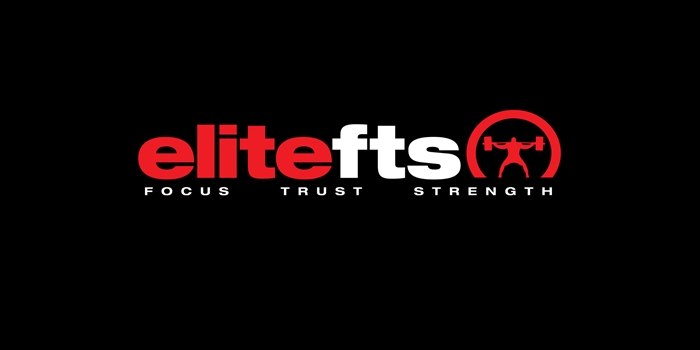 The MONSTER GARAGE GYM/MAROSCHER COACHING LOG is a weekly Coaching Log by MGG owner, 2-Time WPC World Powerlifting Champion, Eric Maroscher, and is geared to the new to intermediate powerlifter. LIVE, LEARN and PASS ON.
MONSTER GARAGE GYM is one of the premier powerlifting gyms in the US.
THIS WEEK'S Monster Garage Gym/Maroscher Coaching Log: NOWHERE TO RUN AND NOWHERE TO HIDE
*NEW MGG COACHING LOG POSTED HERE EVERY WEEK!!!!
________________________________________
This Week's Coaching Log:
Meets are right around the corner for powerlifters all over the world, country, state, and perhaps they are right around the corner in time for powerlifters at your gym as well.
The few weeks prior to the meet is always an interesting time. It is a time when those who have prepared feel it. They have trained hard and smart and have left no stone unlifted. Their mind is right, their body is prepped and their vision is crystal clear. But for those who have not put in the time, the effort, who have not been true to themselves, who began to put more focus on posting about their lifts than training for their lifts, who tell themselves they will hit depth at the meet, or somehow it will all magically come together when the judges say, "bar's loaded!", this time prior to the meet can be full of trepidation.
A lifter is either prepared, or they are not. No amount of social media posts of gym lifts earn a single white light, and ones competition surely does not concern itself with that. As lifters we ask ourselves, "did we put in the work….were we honest about our depth….did we really leave it all at the gym each and every training session?"
At the gym a lifter, if they allow it, can be distracted by a conversation, a cell phone, this, that, the other thing. In their mind there is always that next training rep or that next set or that next training session to get serious, to get focused, to be in the moment. Sounds good, except for the harsh reality, when meet day comes, there is no next anything except for, "Next lifter!" that the head judge proclaims. Come meet day, there is nowhere to run and nowhere to hide. The work has been put in, or it hasn't and at the day's end, the total will tell that story.
In the gym there is the safety of time, but that is really an illusion. The night before the meet day will as each sunrise and sunset does, arrive like clockwork be the lifter ready or not. Will the eve of a meet day be a night where you look up at your bedroom ceiling and think of all the weight, effort, work and promise you left unfinished at the gym, or will you close your eyes and with the confidence that only comes from a total effort training cycle, see that picture in your mind's eye of you raising your arms in victory after a good day of work at the meet.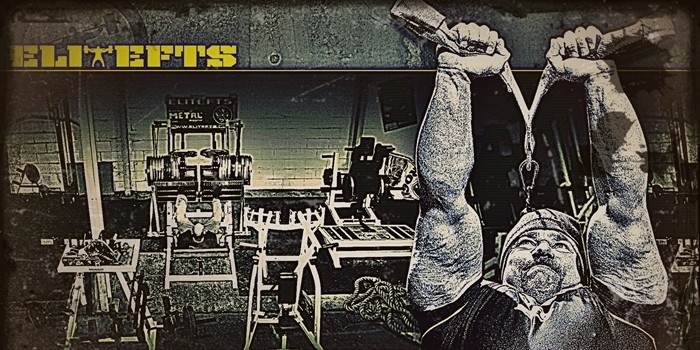 When training has gone well, the meet is the easy part as the training was authentic in every aspect that our sport demands.
Are your training partners prepped for a meet a couple weeks away? Are you prepped for a meet a couple weeks away? What will that night before meet day look like for them….for you? Our hope for you is a night before with a vision of your arms raised in the air for victory, followed by a meet day that brings that vision to fruition.
VIDEO: The accompanying video captures some of the meet prep training at Monster Garage Gym, as like lifters at your gym, some of our powerlifters too, are merely weeks away from a big meet.
Wishing all of our weekly coaching log readers the best in your training and competitions. Ever Onward, Eric Maroscher, Owner: MONSTER GARAGE GYM
Add to your gym shirt collection. MONSTER GARAGE GYM T-SHIRTS HERE: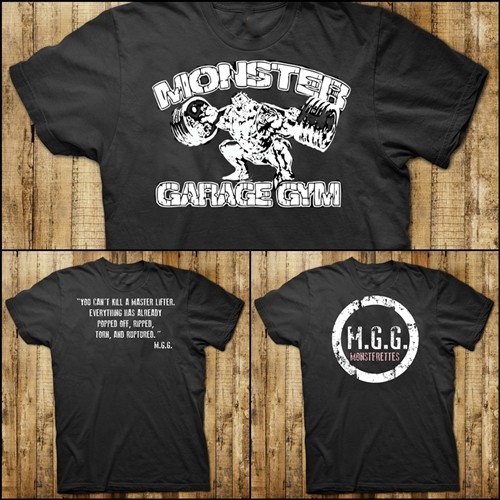 MONSTER GARAGE GYM uses Universal Nutrition/Animal supplements and EliteFTS powerlifting equipment.

________________________________________
You can follow Monster Garage Gym at:
FACEBOOK
TWITTER
INSTAGRAM
YOUTUBE CHANNEL
STORE
WEB PAGE
Loading Comments...