OPERATION BE LESS FAT - Low Fat Pizza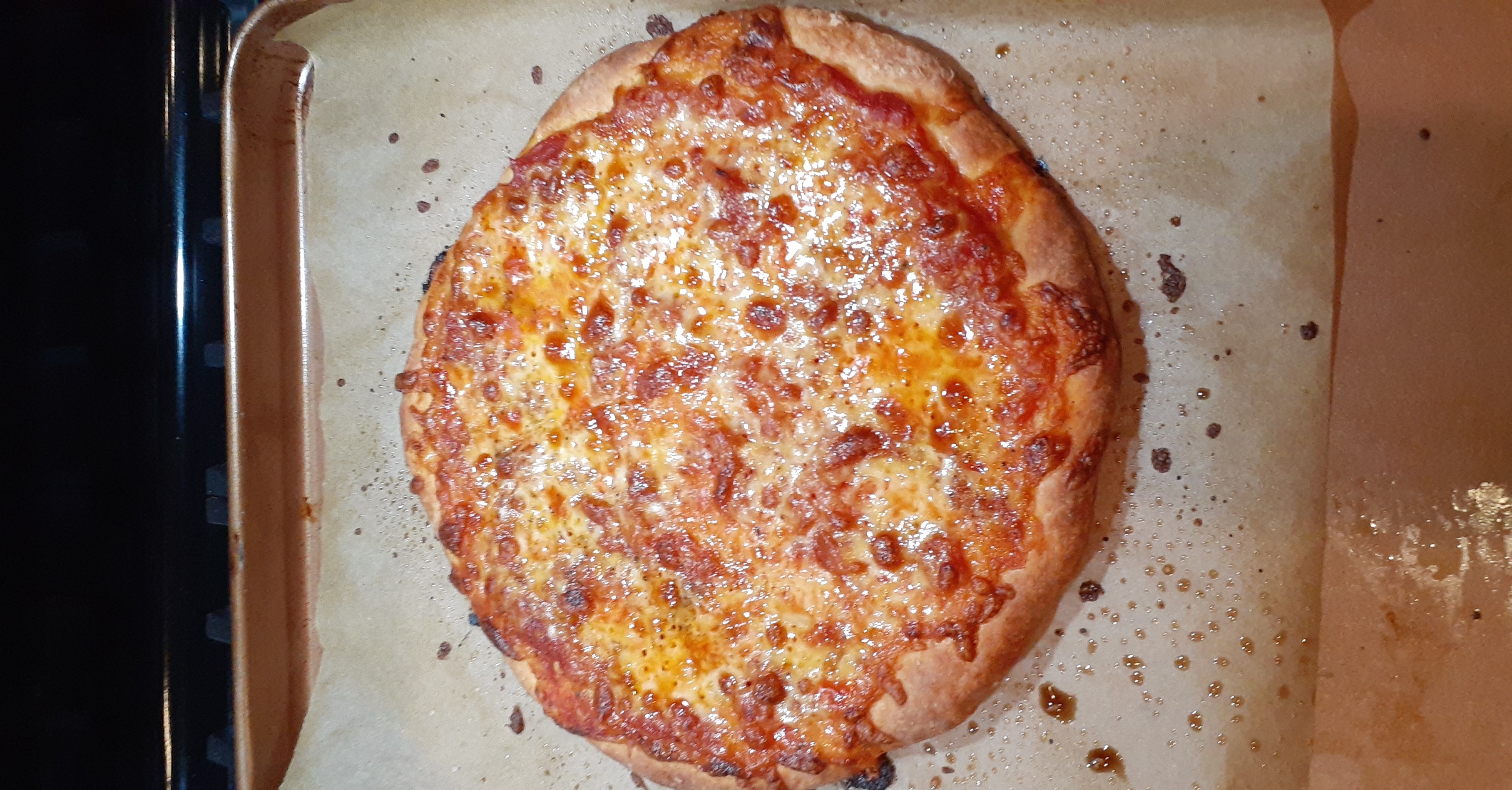 I follow a very low-fat diet. It works very for me. I have been able to recreate so many meals that I enjoy into lower-fat recipes. The only one I haven't been able to figure out is pizza, that is, until the other night.
A few weeks ago I made my Popeye's chicken meal with fries and I wanted a biscuit. I found a no-fat biscuit recipe and it was great. So then the other night I figured if you could make a no-fat biscuit, there's got to be a low-fat pizza dough recipe. Low and behold upon a little research, weight watchers used the same recipe I found for the biscuits, for pizza dough.
Now, keep in mind, these recipes are not quite as good as the originals, but, they are pretty damn close. Plus, the recipes don't leave me feeling sick or guilty.
To make the dough:
.5 cup all-purpose flour (I use white)
.5 cup non-fat plain Greek yogurt
.75 tsp baking powder
.25 tsp salt
Mix the dry ingredients and then add yogurt. I use a silicone spatula because the dough gets sticky. It takes a few minutes to work the flour and the yogurt together, be patient. Once in a ball put some flour down on a flat surface and knead the dough about a dozen times. You can spread it out by hand or roll it out into about a 10" diameter circle (put flour on your hands or the rolling pin to keep from sticking). Transfer to a baking sheet and cook in the oven for 5 minutes. You see mine on parchment paper, I will not use it next time. The crust was a little soft, but still good. I figured removing the parchment paper may help. I may also try preheating the pan.
Toppings:
3/16 cup crushed tomato
56 grams part-skim organic mozzarella
Olive oil cooking spray
Seasoning:
1/8 tsp oregano
1/8 tsp thyme
1/8 tsp crushed red pepper
1/8 tsp garlic
1/8 tsp onion flakes
1/8 tsp pepper
After you take the crust out of the oven add your toppings. First, for the sauce, I just used 3/16 of a cup of canned crushed tomato (not jarred pizza sauce). For the cheese, I used 56 grams of part-skim organic mozzarella (I think the quality of the cheese you use is very important). Then I sprinkled on about a quarter of the batch of seasoning I described above. Then I sprayed the top with olive oil cooking spray. Put it back in the oven at 400 degrees for about another 15 minutes. Keep an eye on it to see how browned you want it. Remove pizza from the oven, cut it, and then stuff it in your face. Caution, the cheese is hot. I burned the roof of my mouth because I have very little self-control so waiting a bit to let it cool is a good idea.
Macros:
Calories 480
Fat 12 grams
Carbs 58.5 grams
Protein 31.5 grams
Shop EliteFTS.com for Labor Day deals by clicking the banner below: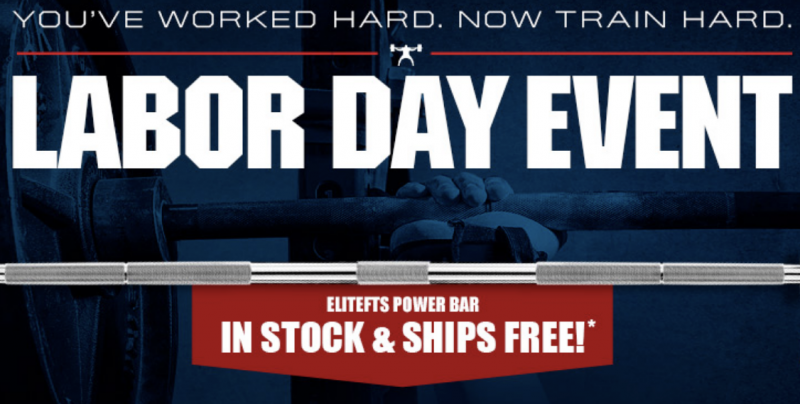 Loading Comments...