RAW REPS, MEET PREP: [VIDEO Included]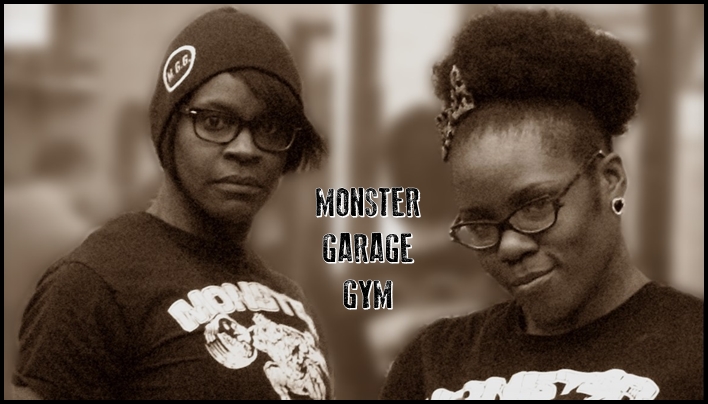 Monster Garage Gym/Maroscher Coaching Log: By MGG owner, 2-Time WPC World Powerlifting Champion, Eric Maroscher. (Log number XXVI).
________________________________________
This installment of the MONSTER GARAGE GYM/Maroscher Coaching Log features the number #2 ranked Women's RAW deadlifter, Crystal, and the #5 ranked Women's RAW master bencher, Mz. Dawn.
The purpose of this log is to show you some solid RAW bench training by two the current top ranked RAW full power women lifters.
This video captures Crystal and Mz. Dawn during their working sets as they prepare for their upcoming competitions (Crystal: 2015 UPA Iron Battle on the Mississippi. Mz. Dawn: 2015 APF Chicagoland Summer Bash). Both powerlifters find the value of working reps to prep for the meet rather than max effort lift after week of max effort lifts.  Lots of different ways to prep for a meet and no one way is right or wrong, as it comes down to what is right for the individual lifter.  Both of these lifters find tremendous value in a seemly complexity-free approach to their training.
The footage in the accompanying video captures some of their working sets on bench day at the MGG. *The training footage in this video (filmed in HD, let load to 720 or 1080 for HD quality). Crystal and Mz. Dawn's complete logs from the day is written out below for your perusal.
We hope you find this video and log as a whole of use to you in your training. Please let us know by your comment(s) if these logs are useful to you and what we can do to make the better. If you like them, we would appreciate it if you would share them.
As always, thank you for following the Monster Garage Gym/Maroscher coaching log. We hope you found this log and our other prior logs of benefit to you. Ever Onward, Eric Maroscher.
________________________________________
Crystal's Training Log:
BarX5 95x5 135x5 185x3? Working set 195x4x5
I did accessory work as well. Skull crushers with the ez curl bar. Not sure how heavy that bar is but I had 20lbs on each side. 12-25 reps for 4sets. Tricep pull downs with the white bands. Face pulls with purple bands. Lat cable row pulls.
Mz. Dawn's Training Log:
Barx15
95x7
135x5
155x5
160x3
165x3
175x3
185x3
195x3 wasn't tight, felt heavy
185x3 dropped down to regroup
195x3
Seated overhead barbell press75LBSx2 sets of 15
Side db lat raises 2 sets with 20's x 15 reps
DB curls 25's x 15x2, 30's x 15x2
Lat pulldowns 90LBS 2 sets of 15 reps
Iso lat rows 45LBS per side 2 sets of 15 reps
________________________________________
MGG and Monsterette shirts available at: http://shop.monstergaragegym.com/
________________________________________
Monster Garage Gym/Maroscher coaching log by:
Eric Maroscher, 2-Time WPC World Powerlifting Champion, Columnist, Elitefts, Team Elitefts Member, Owner, Monster Garage Gym.
You can follow Monster Garage Gym at:
https://www.facebook.com/pages/MONSTER-GARAGE-GYM/122378057784944
https://twitter.com/MonsterGarageGy
http://instagram.com/monstergaragegym
https://www.youtube.com/user/MPTPowerlifting
http://www.monstergaragegym.com/
http://shop.monstergaragegym.com/
Loading Comments...