RAW...WRAPS....REPS!!!! SQUAT TRAINING: [VIDEO Included]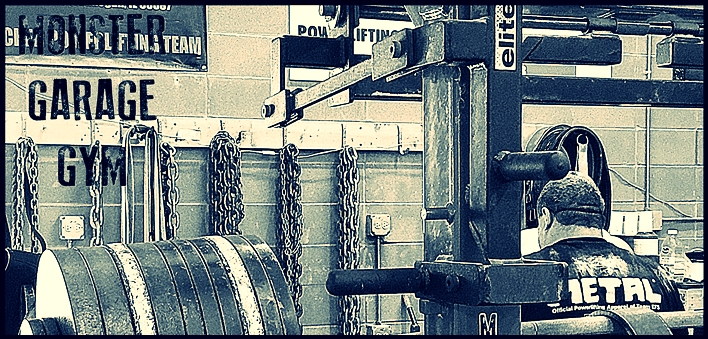 Monster Garage Gym/Maroscher Coaching Log: By MGG owner, 2-Time WPC World Powerlifting Champion, Eric Maroscher. (Log number XXIX).
________________________________________
This installment of the MONSTER GARAGE GYM/Maroscher Coaching Log features Crystal Tate, the #2 ranked squatter, #2 ranked deadlifter, #9 ranked bencher and the #2 ranked total in the RAW women's 198LB class per powerliftingwatch.com 2015 rankings.
The purpose of this log is to show you one of the top ranked women's RAW powerlifters as she is a little over a month out from her next meet training her squat and deadlift.
This video shows a good portion of Crystal's working sets in both the squat and deadlift. You will find the full complement of Crystal's work that day in her log located below.
*The training footage in this video (filmed in HD, let load to 720 or 1080 for HD quality).
We hope you find this video and log as a whole of use to you in your training. Please let us know by your comment(s) if these logs are useful to you and what we can do to make the better. If you like them, we would appreciate it if you would share them.
As always, thank you for following the Monster Garage Gym/Maroscher coaching log. We hope you found this log and our other prior logs of benefit to you. Ever Onward, Eric Maroscher.
________________________________________
MONSTER GARAGE GYM and Monsterette shirts available at: http://shop.monstergaragegym.com/
________________________________________
Crystal's Log:
Warm up's with knee sleeves:
5xbar
5xbar
105x5
155x5
195x5
234x4
285x3
325x1
350x1
370x1
My working set of 415x3 for 5 sets are done with knee wraps as this upcoming meet will be RAW with wraps.
Deadlifts:
135x10
225x5
225x5 with 2chains
225x5 with 4chains
225x5 with 6chains
225x5 with 8chains
225x5 with 10chains *each chain weighs 20LBS.
________________________________________
Monster Garage Gym/Maroscher coaching log by:
Eric Maroscher, 2-Time WPC World Powerlifting Champion, Columnist, Elitefts, Team Elitefts Member, Owner, Monster Garage Gym.
You can follow Monster Garage Gym at:
https://www.facebook.com/pages/MONSTER-GARAGE-GYM/122378057784944
https://twitter.com/MonsterGarageGy
http://instagram.com/monstergaragegym
https://www.youtube.com/user/MPTPowerlifting
http://www.monstergaragegym.com/
http://shop.monstergaragegym.com/
Loading Comments...