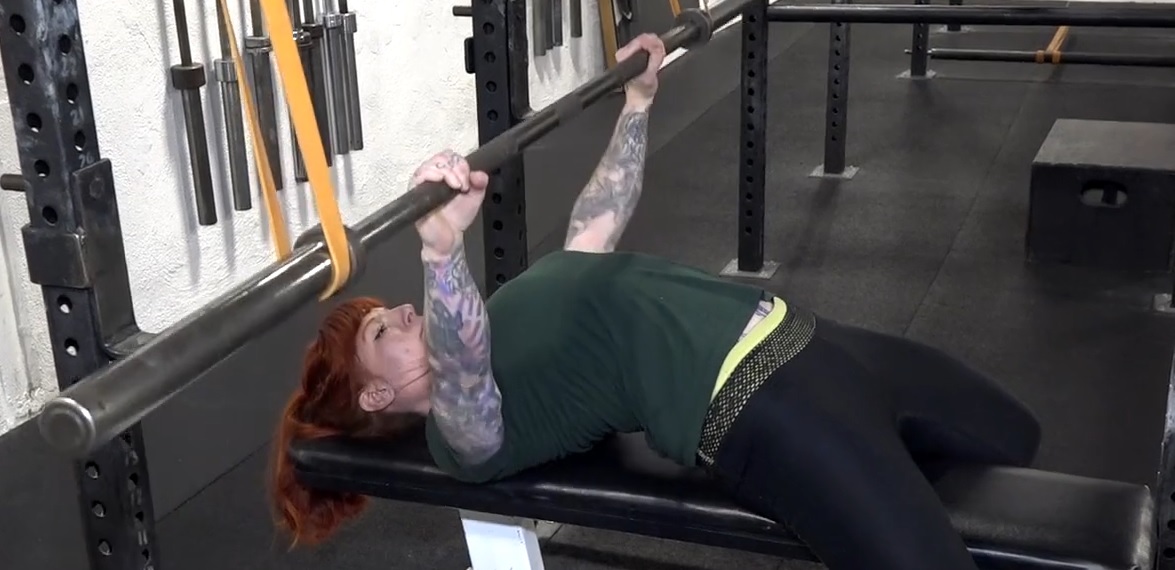 A few weeks ago I told you I'd get a video up on this exercise.
The Reverse Band Bench Row is an easy to set up and hard to do accessory lift that works your set up, execution and lats in the Bench Press like no other.
As you do the exercise, there are a few important points to keep in mind:
Keep your upper back tight
Row the weight down and squeeze your lats
Push your knees out and drive your toes through your shoes
Squeeze your glutes
Stretch the bar apart like taffy
Give it a shot and let me know if you like it.
Thanks for reading.
AND: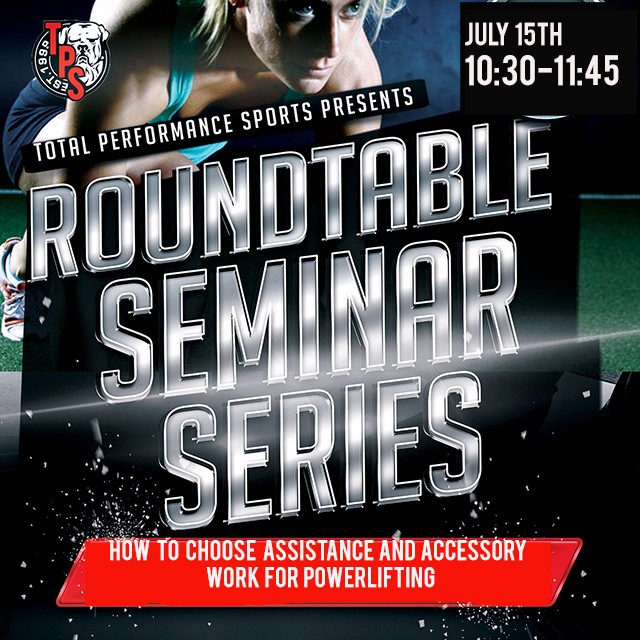 If you are in the Boston area, we have a great seminar coming up July 15th at 10:30 a.m..
The Roundtable seminar will be on How to Assistance Work for Powerlifting.
We will meet for a 90-minute open forum Q&A seminar where you will ask questions and we will give you answers.
We have done the Roundtable format many times in the past and clients love it.  Even if you don't want to ask a question, you'll get a ton of information by observing.
We will review the best assistance/accessory exercises for the squat, bench and deadlift based on your questions. We'll also ask you questions to make sure we give you the best answer.
The best part?
It's only $20!
Oh, and one more thing:
Go to the Contest page on my site and sign up for the Malden's Strongest Strongman show July 29th with 100% of the profit going to charity. Full details are on the page.
Ask me a question-Be sure and Type to Murph in the header
Find me on Google-search for Total Performance Sports Malden, Mass. The Best Gym in Boston, Facebook too.
Oh, yeah, follow us on Instagram too. TPSMalden
SHARE THIS!
#bostonsstrongest
Vincere vel mori