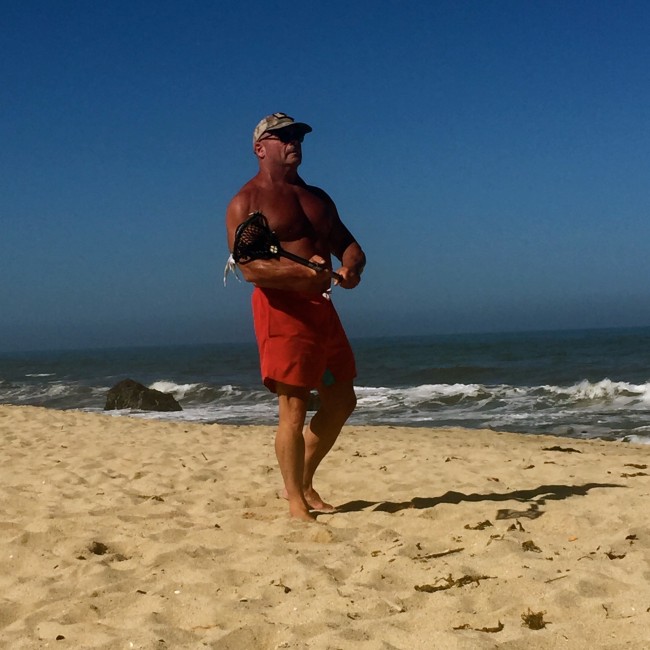 I believe deep down in my heart that we all are derived in a aqueous state.
No..it's science!  Your mom had "break water" before she had YOU, you little charmers.
For me, it's the OCEAN!  Whenever I am about reach my point of bifurcation I head to the ocean.
Between the sea and the land is a place that we call The Beach and it's also the reason we call it SAND.
The sound of the ocean and her waves breaking can be relaxing or it can be thunderous depending on the current anger levels of Neptune.
I watch people pull up their towels and or blankets and now days pop in their ear buds to play off a playlist.
In days gone by, the radio and/or boom box could be found polluting the air and drowning out the songs of the ocean.
We use different methods to "amp" up.  Caffeine, Pre Workouts, Music played too loud, and various other stimulants.
We now use methods to calm ourselves.  From a few relaxing cocktails to yoga and meditation.
To sleep we turn to melatonin and other decompressors.
Nothing brings me back to balance like the sounds of the beach!  The beach needs no other backup.
If you don't have one nearby, plan a holiday so that you get to experience what I am writing about.
Today's Training:
Pin Pull: All things exactly the same as last weeks 3 rep heavy.  Only start pulling singles at 60%.  You should get a bigger number and it should NOT feel as hard!
Parallel Box Squat:
Men: 5x10@160
Women: 5x10@95
Yea, I know it's light, but I don't care about your opinion.  Just do it!
Ab Wheel Roll Out: 5x10
Sit up: 5x10