SIX ESSENTIAL Squat Set-Up COMPONENTS: VIDEO Included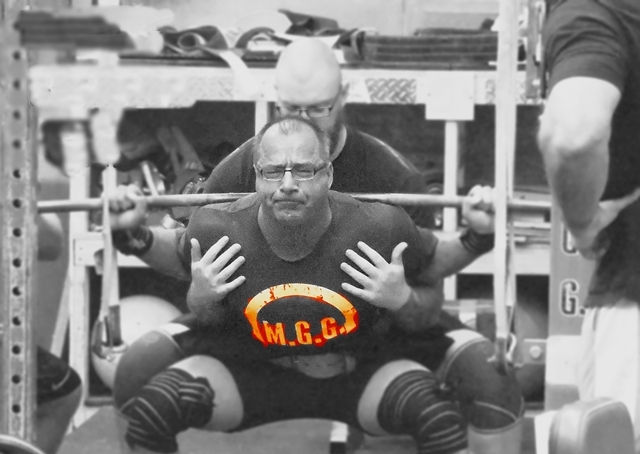 COACHING LOG:
This installment of the MGG/Maroscher Coaching Log is to address many of the questions we get regarding an equipped squat set-up. With the accompanying video, we hope to address some of the fundamental points or staples if you will, of the equipped squat set-up.
In this video, Mike Strom illustrates six of the essential components to the squat that we feel must be present to produce the best results with regard to a training and competition, equipped squat. Although Mike is best known for his bench press (Mike is on the Top 50 All Time American bench press list in both the 181LB and 198LB division) he is a tremendously powerful squatter who has impeccable squat form. He was the 2014 APF Senior Nationals Full Power Winner and Best Lifter.
The six components you will see in this video tutorial are:
1. The letter "W"
2. Grip the bar TIGHT!
3. Find the shelf
4. Head-up…Chest-up
5. Calcaneus
6. Perpendicular
*Filmed in HD so load to 720 or 1080 for HD quality.
Keep in mind, this is about the set-up. In a future coaches corner we will delve into the minutia of the squat itself, but a successful, full blown max effort squat finds its foundation in the set-up. There is no escaping the ramifications of a bad set up and although there are some very strong squatters with bad set up and technique, I can assure you, they would add exponential pounds to their squat with the proper set up and technique to complement their natural squatting prowess.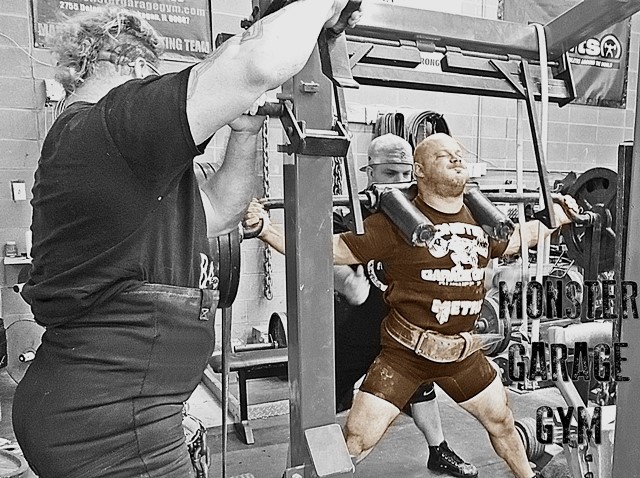 We hope this Coaching Log regarding Squat Set-Up Video Tutorial is of benefit to you and or your training partner(s).   Ever Onward.
MGG/Maroscher coaching log narrated and written by:
Eric Maroscher, 2-Time WPC World Powerlifting Champion. Columnist, Elitefts. Team Elitefts Member. Owner, Monster Garage Gym
MGG/Maroscher coaching log squat demonstration by: Mike Strom, Top 50 All Time American bench list, APF Senior Nationals Best Lifter, 181, 198, 220 division (elite total).
Loading Comments...