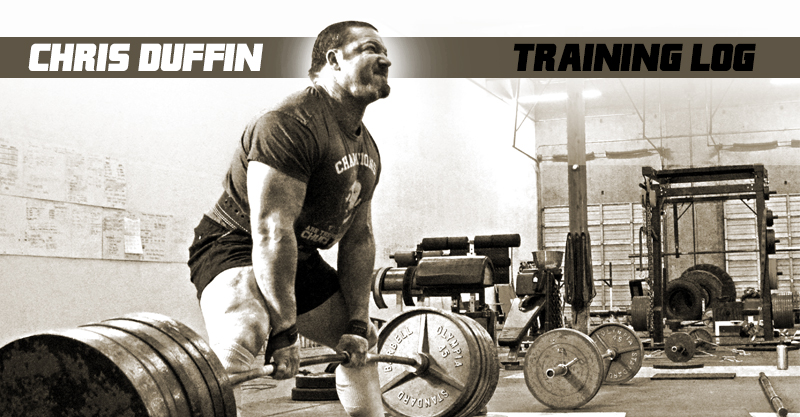 I'm definitely well into overreaching with the volume I've been hitting the last month. This last two weeks I have tapered off on the volume a little bit as I ramped up intensity hitting some bigger numbers. The next two weeks you won't see much in my training log and I may not post as there just won't be much in way of volume or intensity. I plan on testing my strength levels after the deload on both.
I also spent some time with Pavel Tsatsouline in his plan strong seminar discussing the Russian approach to variability in both those factors I just discussed. It was interest theory and nice getting some first hand experience from someone who has spent time with some of these coaches. It was also nice getting feedback from Pavel on how he enjoyed how I speak and explain things in my videos and was asked to do some articles for strong first.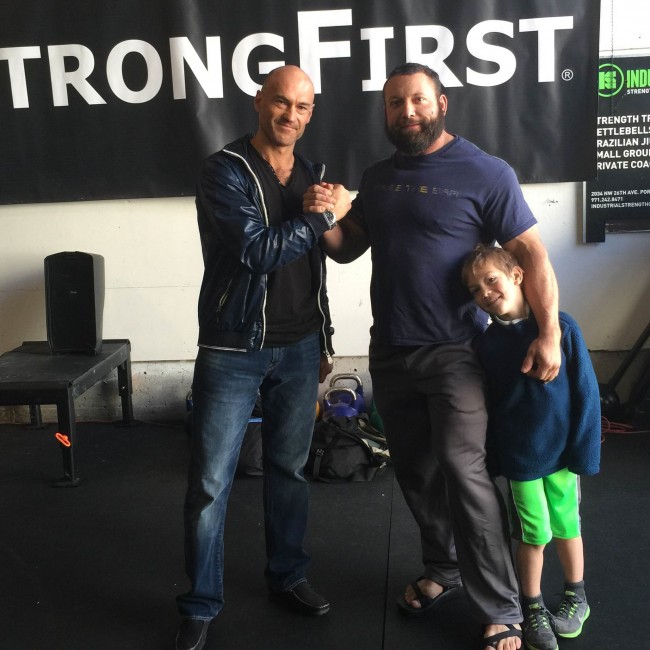 Several of the Strong First instructors were also very interested in the ShouldeRök™ and a couple of them picked some up.
Unfortunately I have been running around with my head on fire as of late and I didn't capture my training notes this week so I may be off a little bit here and there.
MONDAY
Shoulderok Swings
Bench Press
135x20
225x10
315x5
405x2
455x1,1
365x2,2,2,2,2 rest pause w/30seconds rest
Weighted Dips
180x12,12,12
Front Delt Raise incline
4 sets
Front Delt Raise decline
4 sets
WEDNESDAY
Squat w/Mastadon Bar
60x10
281x5
391x5
501x2
612x2
722x2
810x1
875x1
think I could have doubled it especially with a .28m/s velocity but I had some instability in hips on unrack and shakiness on way down so it wasn't worth the risk
Leg Extensions
Stackx16,16,16,16
THURSDAY
Trained but don't remember what
FRIDAY
Trained but don't remember what
SATURDAY NIGHT post seminar
Deadlift w/straps
warumps
695x1
785x1
875x0 plates fell off
805x2 plates fell off
805x4
Pullups
BWx20,20,20,18
Rear Delt flys
95x14,14,14,12
[youtube=https://www.youtube.com/watch?v=A2g9JyR52Bg]