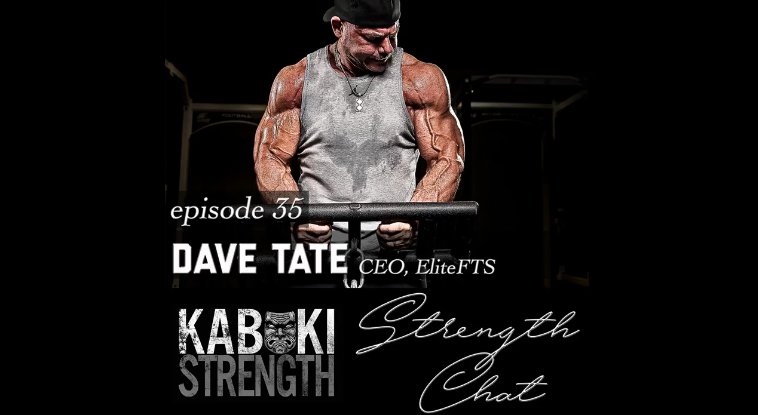 ---
Thank You to Chris Duffin and the Kabuki for having me as a guest.
From YouTube Text
Published on Jun 30, 2017
Subscribe to the podcast via iTunes, Stitcher, Google Play, or simply listen to it on this page using the media player above!!
The strength and fitness industry has for too long been dominated by overly-tan, annoyingly-loud YouTube celebrities with less than factual content, aka broscience. Tune in to Strength Chat - hosted by a group of Coaches and Athletes with over 60 years of combined experience – as they talk fact, science, and strength with world-renowned strength, conditioning, and rehab professionals.
Dave Tate's life motto is "Live, Learn, Pass On". This is something we wholeheartedly can get behind here at Kabuki Strength, as education has been a cornerstone of our company since it's very beginning.
Today our hosts sit down with Dave and talk life, business, and challenges faced in this industry. Dave has years of experience in Powerlifting and strength sports, and his insight is invaluable.
Tune in and hear from one of the industry's most iconic and successful leaders!