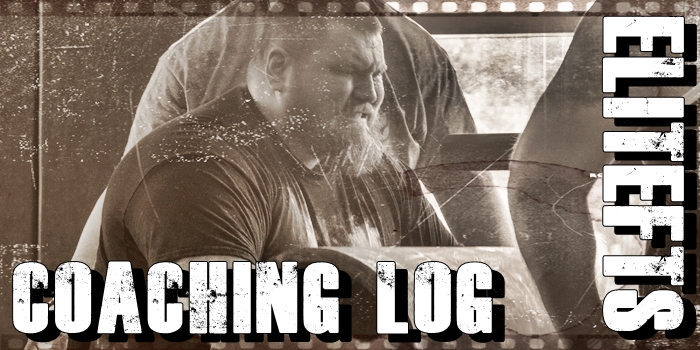 The MONSTER GARAGE GYM/MAROSCHER COACHING LOG is a weekly Coaching Log by MGG owner, 2-Time WPC World Powerlifting Champion, Eric Maroscher, and is geared to the new to intermediate powerlifter. LIVE, LEARN and PASS ON.
MONSTER GARAGE GYM is one of the premier powerlifting gyms in the US.
THIS WEEK'S Monster Garage Gym/Maroscher Coaching Log: TEACHING AND LEARNING
*NEW MGG COACHING LOG POSTED HERE EVERY WEEK!!!!
________________________________________
This Week's Coaching Log:
One of the many great aspects about strength sports is that there is always something to learn. Even for those who coach in this sport, there is always more knowledge out there to gather, disaggregate and apply. This information can be in the form of a book, a manual, from another coach, from a video, or from one of the greatest teachers of all, from experience.
[youtube=https://www.youtube.com/watch?v=3BAneN7VVqM&feature=youtu.be]
At Monster Garage Gym, big Steve Whitmer teachers our beginning strongman/strongwoman classes on Sunday's. These strongman/strongwoman classes are geared toward the beginner strongman and Steve, being an educator in his real life profession, he is a Dean of Students, is a solid teacher. What makes him so good in addition to his formal training as an educator, is that Steve is also a life-long learner. Steve knows that be it an educator in a high school setting, or be it a coach for the Monster Garage Gym's strongman/strongwoman classes, continual learning helps to create a better teacher.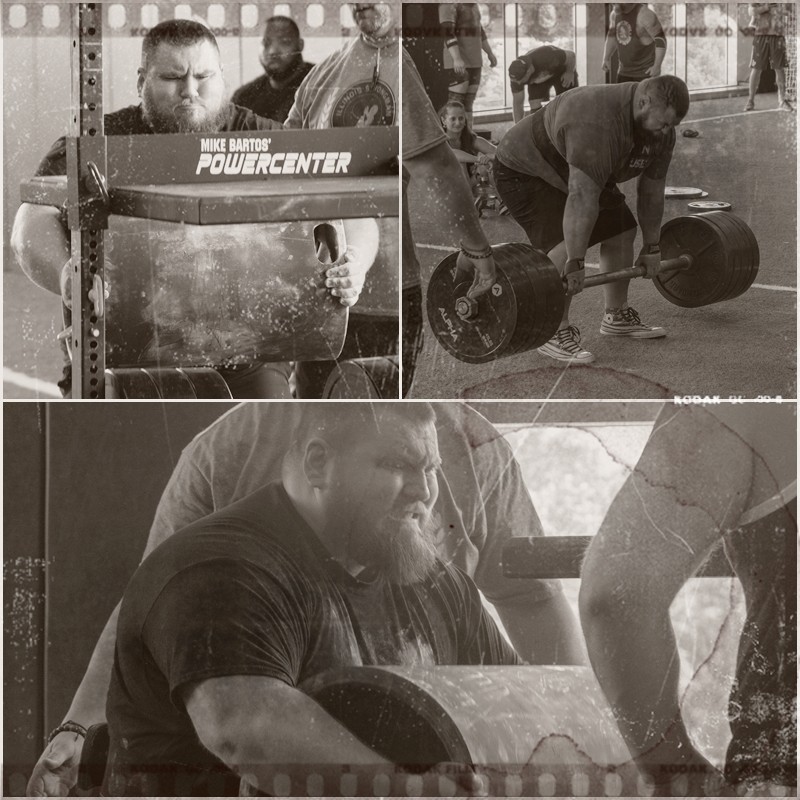 To this end, Steve just competed in the Strongman Corporation's, IL State Strongman Championships as each and every time you compete, you learn and every time you embark on the process of gathering more data from a real life experience, this can be shared with the students you work with.
If you are a certified trainer/coach and have not competed or have only competed in a meet or two, it would behoove you to join the competitors in the arena and put what you teach to the test and from there you can make any modifications to your own training, thus your client's training to help them in the pursuit of their lifting goals.
If you are a client in search of a trainer/coach, inquire how many times your potential trainer/coach has competed. We are not saying that an online certification alone is not a valuable bit of education, as it does have its place for sure. But what we are saying is that reading about doing something and actually having done that something are two completely different levels of the educational experience. Prior to competing at the WPC Worlds in Cape Town, South Africa, I read about Cape Town. I can tell you that reading about that magical place and traveling there were two totally different things. In the same vein, reading about how to train for a competition will take on a totally new significance once you have competed.  Be that trainer/coach that goes that extra percent for your clients. Read it, study it, teach it, but also, live it!
The accompanying video is footage of Monster Garage Gym's Sunday, beginner strongman/strongwoman classes coach,  Steve Whitmer, competing this past weekend at the Strongman Corporation IL State Strongman Championships.
Wishing all of our weekly coaching log readers the best in your training and competitions. Ever Onward, Eric Maroscher, Owner: MONSTER GARAGE GYM
Support a hard core powerlifting gym. Add to your gym shirt collection. MONSTER GARAGE GYM T-SHIRTS  HERE: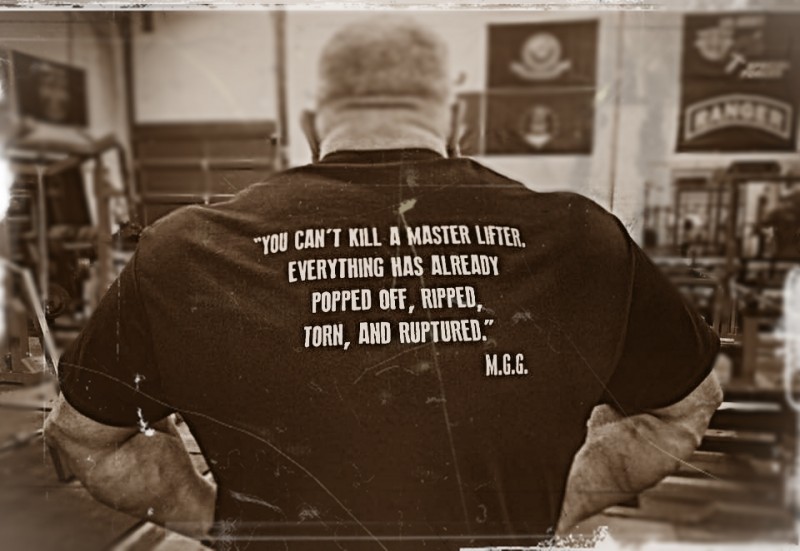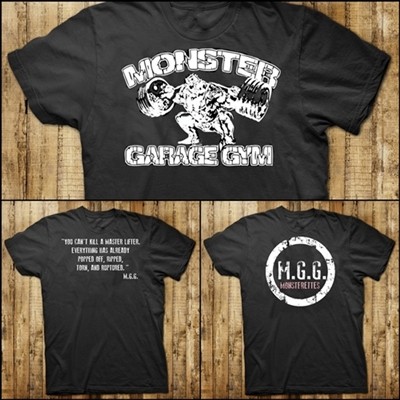 You can follow Monster Garage Gym at:
FACEBOOK
INSTAGRAM
YOUTUBE CHANNEL
WEB PAGE
MONSTER GARAGE GYM uses Universal Nutrition/Animal supplements and EliteFTS powerlifting equipment.