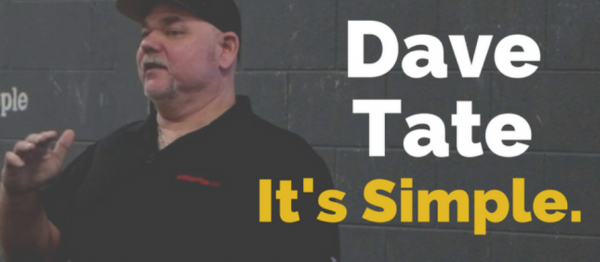 ---
SOURCE: Two Brain Business
This episode is a recording of Dave Tate's speech at the 2017 TwoBrain Summit.
Dave is the owner of EliteFTS.com, the premier source of powerlifting equipment.
Dave has been an inspiration to me since his first articles on T-Nation (the Periodization Bible Parts 1 and 2) almost a decade ago. His early stories were about training at Westside with Louie, but since then he's written extensively about his own experiences in business; learning disabilities; training; and even helping writers.
Dave is excellent at identifying the work that NEEDS to be done, and doing it, instead of being busy for the sake of being busy. He's also a very down-to-earth guy; despite being famous in the fitness world, he always makes time to respond to emails (and even answer his phone when people call his private number.)
In this recording from the 2017 TwoBrain Summit, Tate tells us all how SIMPLE success actually is.
Dave is plain-spoken but very intelligent. This recording contains a LOT of f-bombs, and an exponentially higher amount of actionable knowledge. Enjoy.
Dave's Strong(er) Business Summit is October 21 in Columbus, Ohio. Register here.
Our 2017 TwoBrain UK Summit at Reebok CrossFit Thames is filling up! Register here.
---