UPCOMING EVENTS MAY-JUNE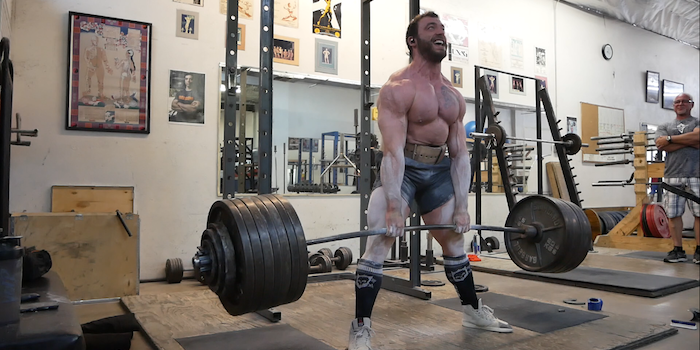 Last weekend I had the pleasure of jumping in on a seminar with Mark Bell at the Onnit Academy in Austin. It was a blast -- I learned a lot and I hope some people learned a little from me, too. Check out these clips for some bench and deadlift tips!
If you missed the seminar, don't worry -- I've got a busy few weeks coming up. Here's what's on the schedule for the rest of May and June:
Memorial Day Weekend (May 26-30, 2017):
Juggernaut Training HQ (Laguna Niguel, CA) - Saturday, May 27
I'll be visiting Chad Wesley Smith at his home base to chat for the Jugglife podcast and maybe even train a little!
North American Society for Sport History (Fullerton, CA) - Sunday, May 28
I'll be giving a keynote address about Debbie Drake, one of the early figures in modern women's exercise history.  This isn't strictly training-related, but I've learned a lot about powerlifting from studying exercise history, so if you're interested, please come by!
June 3, 2017
Naturally Fit (Austin, Texas)
I'll be at the Naturally Fit expo, Austin's biggest event every year for all things physical culture: powerlifting, strongman, Olympic lifting, bodybuilding, and more.  Say hi if you see me!
June 17, 2017
EliteFTS -- (Columbus, Ohio)
I'll be visiting The Compound for my first time to meet some team members and get some quality training in.  I can't wait for this one!
June 24, 2017
Animal Barbell Club Seminar -- (Austin, Texas)
Myself, Rob Da'Savage Hall, and Leroy Walker will be talking training at Big Tex Gym -- come to pick up some tips and get in a workout at one of the best gyms in Texas.
Lots of great stuff on the radar, and I'm excited about all of it.  If you're not able to make any of these events but still want to chat, or if you have ideas for other upcoming events, shoot me an email here!
Loading Comments...