Updates and Moving Forward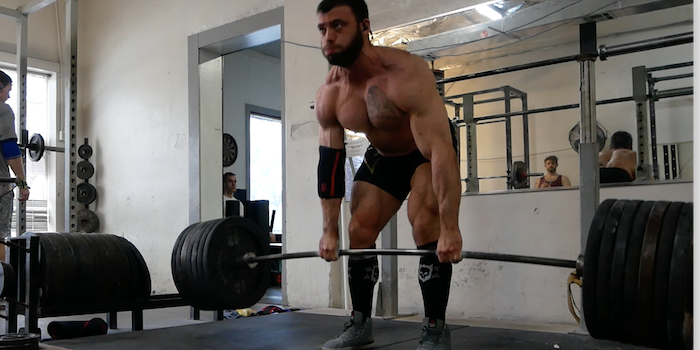 First, an update on my meet plans: I dropped out of the Corpus Christi Classic at the last minute for personal reasons.  It was a tough decision to make, because I felt strong and peaked very well, but it was the right one for me.
There's nothing to do except move forward, so from now until April 16, my sole focus will be on prepping for the USPA US Open.  I'm excited about this meet, as I'm starting prep at or very close to the strongest I've ever been, and it's a privilege to compete at the highest level with some of the best in the world.
Later this month I'll have a full writeup on my meet plan, including a detailed explanation for why I'm doing what I'm doing.  In the meantime, here was today's training -- my first real session for this prep.
Sunday, February 12: Competition Deadlift & Bench Accessory
Dumbbell Bench Press
50x10
80x10
110x10
130x9
Conventional Deadlift
495x2
575x1
675x3 (beltless, hook grip)
675x8 (belt & straps)
Close Grip Bench Press
225x3
315x3
335x3
Nice, light, quick session.  In and out in 90 minutes, which I'm pretty positive is a PR, and nothing over an RPE of 8.  Trying to ride this easy momentum wave for the next month or so before kicking up the intensity.
Loading Comments...