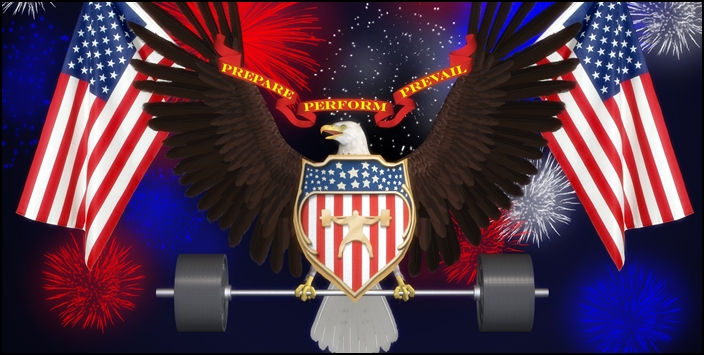 The MONSTER GARAGE GYM/MAROSCHER COACHING LOG is a weekly Coaching Log by MGG owner, 2-Time WPC World Powerlifting Champion, Eric Maroscher, and is one of the Featured Coaching Logs at EliteFTS.
LIVE, LEARN and PASS ON.
MONSTER GARAGE GYM is one of the premier powerlifting gyms in the US.
THIS WEEK'S Monster Garage Gym/Maroscher Coaching Log: WHEN A BARBELL IS MORE THAN JUST A BARBELL
*NEW MGG COACHING LOG POSTED HERE EVERY WEEKEND!!!!
________________________________________
Every powerlifter has that one barbell that they really love to train with. Maybe because it has a great knurling, or maybe because its sleeves spin flawlessly, or perhaps maybe it is because it survived a mortar round…..here is what we mean...
At the MONSTER GARAGE GYM, like many powerlifting gyms, we have three deadlift platforms, and on each platform there is a competition deadlift bar. All three of these deadlift bars have killer knurling for your grip. They are all have a great whippy bend which is great for a big pull, but one of these EliteFTS deadlift bars is just a little more special. This particular bar, (along with an EliteFTS Texas power bar, EliteFTS Yoke bar and an EliteFTS box and pad)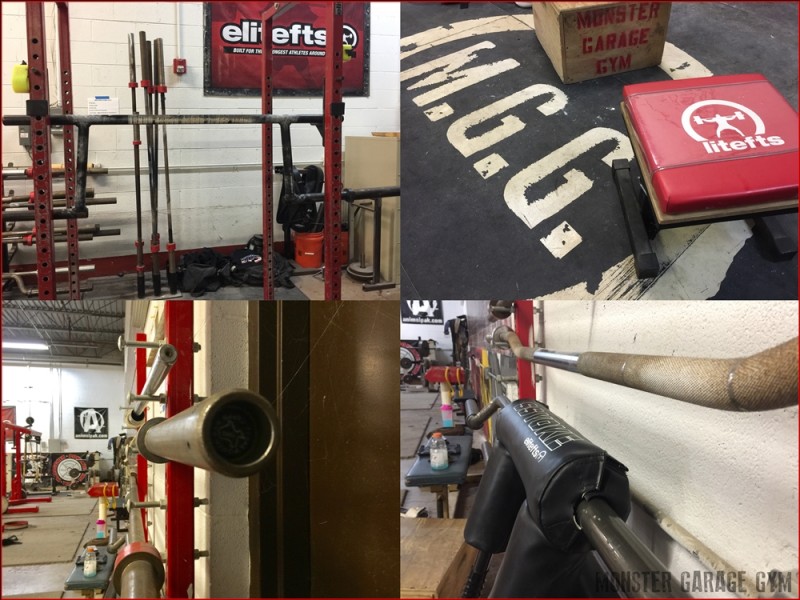 were over in Afghanistan being used by some of our Army Special Forces, including the M.G.G.'s own, "day guy," Rich, who I introduced to you in this coaching log: HERE
The long story short is, there was a mortar attack on the base where Rich (now retired and at the M.G.G. as of this year) and his team were located. At the time Rich and some of the guys were training when a mortar from that attack on the base, hit the front of the gym on the base. So, to us, I am not sure what is the more amazing story, that these guys were still training with big weights in Afghanistan, or that after the mortar hit and everyone checked out fine, they finished their training session, or that we now have Rich's EliteFTS bars that he trained with in that gym in Afghanistan at the M.G.G. as part of our arsenal of barbells and equipment for all of our powerlifters to train with. I think all three.
[youtube=https://www.youtube.com/watch?v=X0Wzh6D0xq4&feature=youtu.be]
As all of our coaching logs have a mini-lesson, the lesson here is, if these guys can train in 100+ degree weather, 5700 miles from home and their gym can get hit by a mortar round and they still finish their training session, first, and of the most importance, we can all be very grateful for their service. Secondly, if they can do that, how about at a bare minimum, put those ridiculous cell phones down while at the gym and get to training.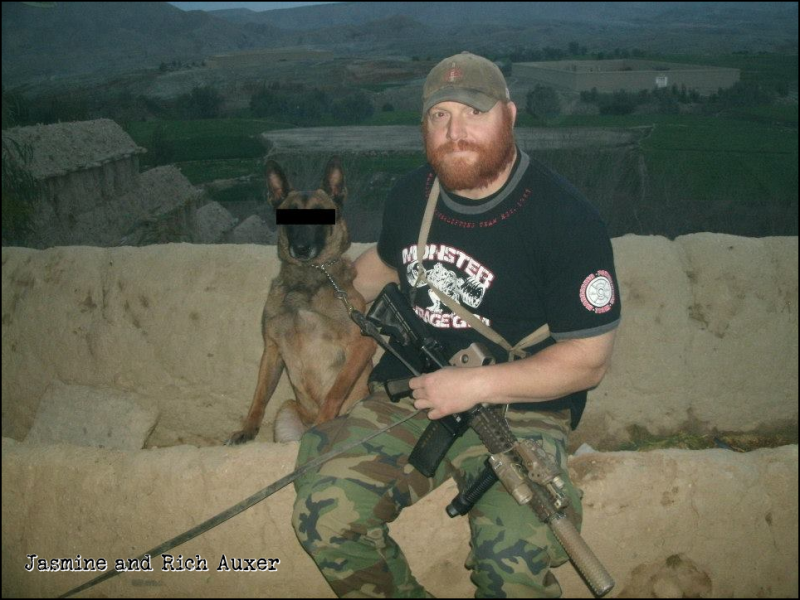 The accompanying video is a little footage of Rich and his Special Operations family doing what they do, as well as footage of Rich training deadlift while deployed in Afghanistan, with THE bar. I will spare you the pun of this bar being "battle tested," and say rather, wishing you the best in your training and competitions.
Ever Onward, Eric Maroscher, Owner: MONSTER GARAGE GYM
MONSTER GARAGE GYM T-SHIRTS HERE: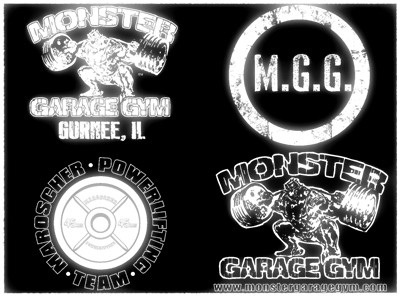 MONSTER GARAGE GYM uses Universal Nutrition/Animal supplements and EliteFTS powerlifting equipment.
________________________________________
You can follow Monster Garage Gym at:
MONSTER GARAGE GYM FACEBOOK
MONSTER GARAGE GYM TWITTER
MONSTER GARAGE GYM INSTAGRAM
MONSTER GARAGE GYM YOUTUBE CHANNEL
MONSTER GARAGE GYM STORE
MONSTER GARAGE GYM WEB PAGE