WOMEN'S RAW BENCH PRESS TRAINING: [HD TRAINING FOOTAGE INCLUDED]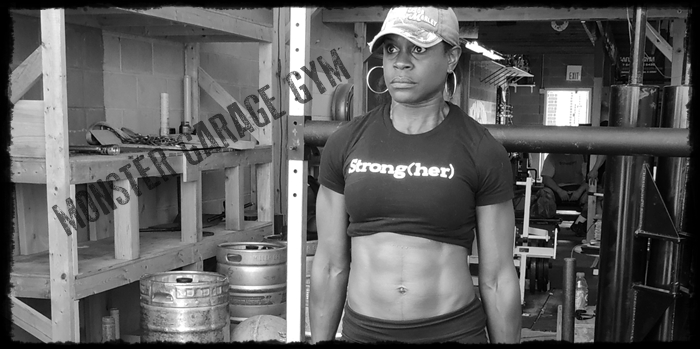 The MONSTER GARAGE GYM/MAROSCHER COACHING LOG is a weekly Coaching Log by MGG owner, 2-Time WPC World Powerlifting Champion, Eric Maroscher, and is one of the Featured Coaching Logs at EliteFTS.
LIVE, LEARN and PASS ON.
MONSTER GARAGE GYM is one of the premier powerlifting gyms in the US.
Monster Garage Gym/Maroscher Coaching Log: (Log number LVII). "WOMEN'S RAW BENCH PRESS TRAINING"
NEW MGG COACHING LOGS POSTED HERE (ELITEFTS.COM) EVERY SUNDAY!!!!
________________________________________
The purpose of this log is to show you training footage of one of the MONSTERETTES (Mz. Dawn) training (RAW) bench press as well as her auxiliary movements.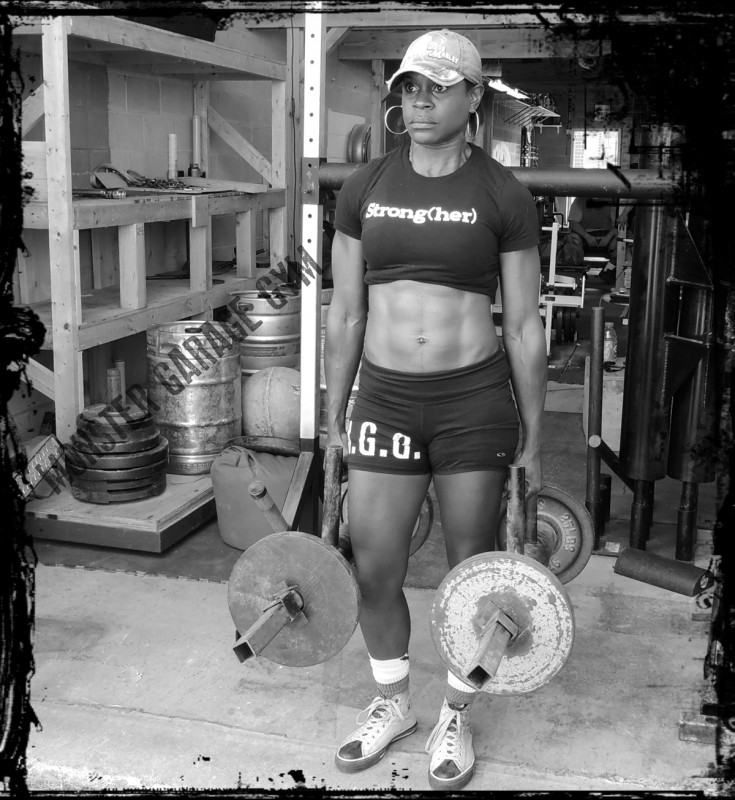 MONSTERETTE Mz. Dawn has a training bench p.r. of 216LBS RAW and a meet p.r. of 208LBS RAW in the womens' 148LB division. She is a Master II lifter. Last year she qualified for the NAS National Strongman Championships and was the #2 ranked womens' master bencher and #4 ranked open bencher in her weight class RAW. She was also the AWPC World RAW Bench Press Champion in 2010.
We show you this training session as Mz. Dawn's training is classic and straight forward sets and reps with little variation, lots of volume and a major emphasis on form and technique as well as keeping the weight between 70%-90% for the big lifts.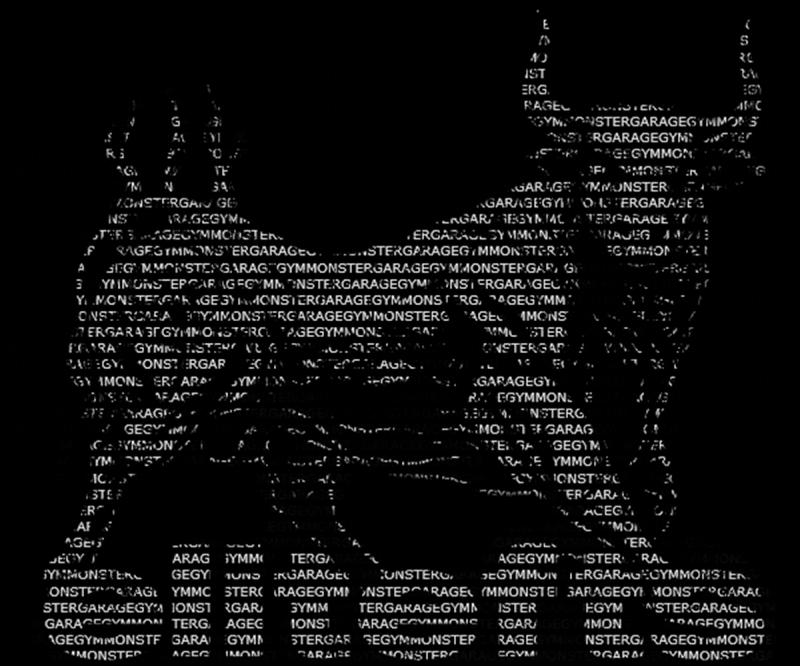 This training session:
Flat bench up to a single rep of 216LBS RAW (*we used the 5.5LB plates to break her 215LB gym p.r. by a pound). She then does a blow-out set with 175LBS x 7 reps.
DB presses 3 sets, followed by Close-grip bench with the EliteFTS shoulder-saver 
Tricep Trifecta 3 sets
Tricep Spud-strap (spud straps are a must-have tool for your training) cable push-downs 2 sets
Barbell rows 3 sets
Reverse bench press rows 3 sets *this is an exercise you see a good deal of at the MGG. If you are not doing this movement, consider incorporating it into your back training day on occasion.
EliteFTS Grenade pull-ups 2 sets
Cable ab work 5 sets to failure
***Spud-straps, Grenades, Shoulder-saver are available at:
The MONSTERETTES and Mz. Dawn is not an exception, can handle quite a bit more volume than the guys at the MGG. This is a pretty universal given for those who have female training powerlifters. Women can easily handle an amount of volume in their training that would put most male powerlifters laying in a ditch.  If you are handling the programming for a female powerlifter and you are them plugged into the same set and rep scheme as their male counter-part, it is my experience over 25 years of powerlifting, coaching and programming experience that you are selling them short.  Women in my decades of experience can absolutely handle a greater work-load than their male counterpart.
If you like our coaching log content, please peruse the MONSTER GARAGE GYM online store and consider buying a MONSTER GARAGE GYM and/or Monsterette shirt: http://shop.monstergaragegym.com/
All of the training footage in this coaching log is filmed in HD.
You can find ALL of the prior EliteFTS/Maroscher Coaching Logs at this link: https://www.elitefts.com/author/eric-maroscher/
You can follow the Mz. Dawn, the MONSTERETTES, as well as all of the MONSTER GARAGE GYM/MAROSCHER POWERLIFTING TEAM powerlifters at https://www.facebook.com/MONSTER-GARAGE-GYM-122378057784944/
________________________________________
As always, thank you for following EliteFTS and the MONSTER GARAGE GYM. We hope you find this coaching log as a whole of use to you in your training. Please let us know by your comment(s) if these logs are useful to you and what we can do to make the better. If you like them, we would appreciate it if you would share them. Ever Onward, Eric Maroscher.
________________________________________
You can follow Monster Garage Gym at:
https://www.facebook.com/pages/MONSTER-GARAGE-GYM/122378057784944
https://twitter.com/MonsterGarageGy
http://instagram.com/monstergaragegym
https://www.youtube.com/user/MPTPowerlifting
http://www.monstergaragegym.com/
http://shop.monstergaragegym.com/
Loading Comments...