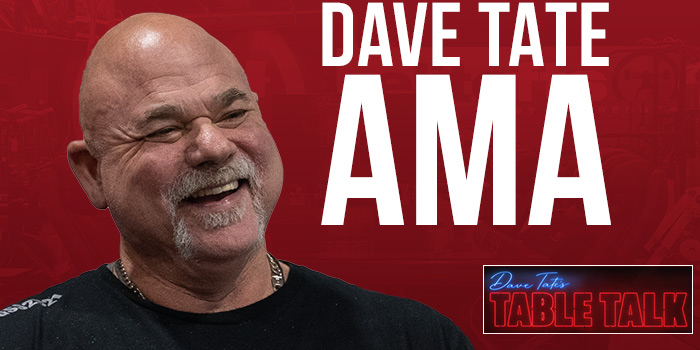 ---
In episode 115 of Dave Tate's Table Talk, Dave opens the flood gates to answer YOUR questions that you asked on his Instagram page: @underthebar. Dave covers a wide variety of topics relating to powerlifting (all levels), strength training, programming, recovery, business, motivation, Westside, nutrition, and more!
Some questions Dave will be addressing are:
+Do max effort days need to change at all on a cut?
+Can you give me programming tips using the SS Yoke Bar while recovering from shoulder surgery?
+What's the plan of attack to obtain most gains out of only strength training due to work or other time commitments?
+Where is Sam Brown? Is he leaving elitefts?
+Who was your most helpful gym partner throughout your lifting career?
+What are your favorite lifts for max effort upper?
+What was the most effective method for your bench press missing at the mid to top area? Did you ever have that issue?
About the Host
Dave Tate is the founder and co-owner of elitefts.com. He is the author of twenty books and has logged more than 40,000 hours of training and consulting. Dave is married to elitefts co-owner Traci Arnold-Tate, and they reside in London, Ohio, with their two sons. Personal Credo: Live, Learn, Pass on™.
Join the Crew!
Support the podcast by Subscribing to our Glow.FM and take advantage of the super cool perks!
Sponsor
Marek Health is the telehealth platform that connects customers to partnered providers focusing on hormone optimization and preventative medicine—offering self-service labs at great prices and guided optimization.
Build your custom panel or a preexisting panel at marekhealth.com.
Visit MarekHealth.com/tabletalk to order a comprehensive panel, lab analysis, and optimization, plus 10% off your first order when you use code "Tabletalk" (one word) at check-out.
Watch on our site!
Thank You to Our Sponsor!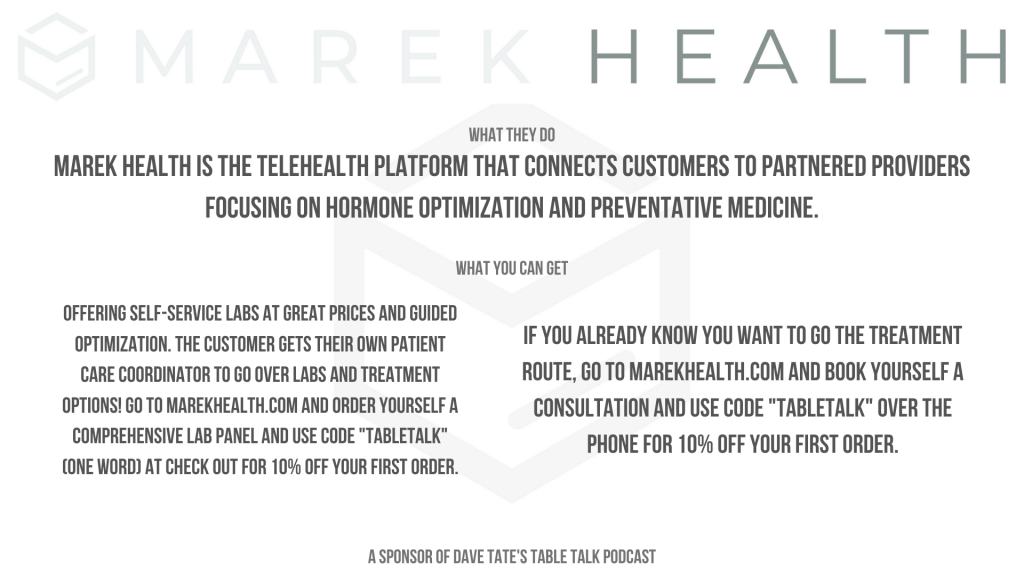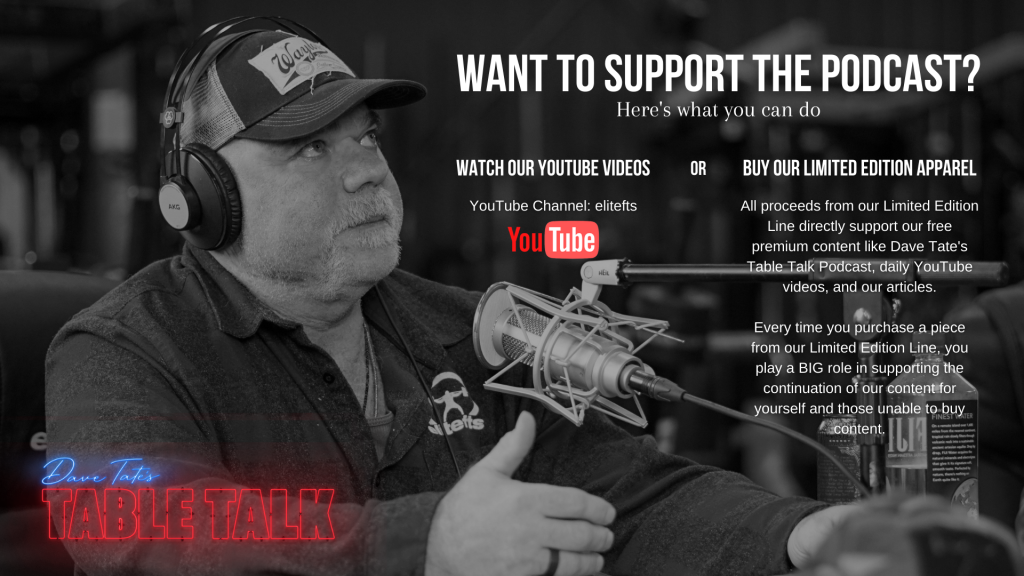 ---
Download Our Podcast Here!