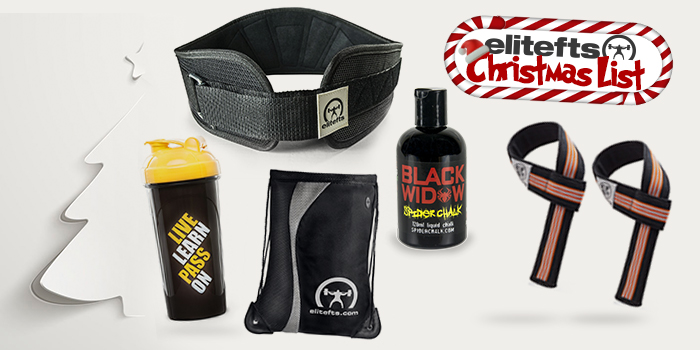 It's getting closer by the day and you don't have a lot of money. Still, you want to get that special gift for your friend or family member for Christmas and you just cannot figure out what to get them. Skip swoops in to save the day with my five recommendations that will get you off the hook this Holiday Season.
Please understand that I am not recommending these because they are cheap. I use these exact straps myself because I feel they are the best straps out there. A lot of the newer straps are nylon or have a shiny, "slippery" surface that I do not like. These straps are old-school and that means they work great and they last.
I read a review one time by someone who said, "I don't like this stuff because it wears off and I have to keep applying it." Yeah, only if you lick your hands like they are covered in Dorito dust. Of course, it will wear off – it's chalk.  However, this stuff is better because it doesn't make an annoying cloud of chalk when you put it on or an even larger cloud if you drop it.  It goes on as liquid, you then blow on your hands and you have a chalked grip. It is that simple. I love this stuff and it is in my gym bag, as well.
Obviously, a belt will provide support during heavy lifting and help to keep your lower back injury free. However, it also technically could be used to hold in your holiday gut if you decide to eat too much pecan pie and ham this Holiday Season. I know ALL the tricks.
Not just ANY shaker bottle, either. This one is the most popular and is usually sold out. So much so that every time I try to add them to my last few orders, I can't. They are in very high demand and for good reason – they look badass! If you go to order them and they aren't on back order, you know what to get ME for Christmas. Here is the second coolest shaker bottle if the one above isn't available.
I admit that I am partial to the massive gym bags with all of the pockets BUT … this draw-string bag works incredibly well if you want to be minimal in the gym. I use this exact bag when I ride my motorcycle to the gym because it doubles as a backpack by using the drawstrings over the shoulders. This bag will hold my belt, phone, all straps and wraps, earbuds, keys and chalk comfortably with some room left over.
You could always go one step further and get all 5 of my recommendations for less than $65!
Keep in mind that it isn't the COST of the gifts you give, but the thought that goes into them. I would much rather get a new pair of straps that I can use than I would a new pair of socks or a tie. I'm a bodybuilder, what the hell would I do with a tie? Just Sayin'.