Athletes Excel at Trilogy Performance Sports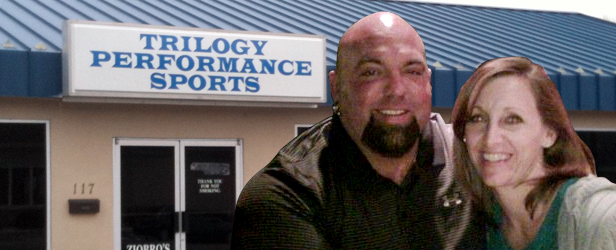 The greatest success stories of our time revolve around trustworthy partnership. For every Michael Jordan, there is a Scottie Pippen playing an integral role in the development of the champion. Even Arnold Schwarzenegger, the man known for his independence and self-made rags-to-riches story, refers to his friend Franco Colombu and former wife Maria Shriver as instrumental in his bodybuilding, entrepreneurial, and political success.
Trilogy Performance Sports in Princeton, Kentucky is a success story of exactly this kind. Joe Brown and his wife, Brandy Holloman-Brown, have combined their skills and passion to develop a facility capable of addressing and improving most any performance need. Brown, who holds a Masters of Education degree, worked for many years as a math teacher in Florida. While there, he also coached football and weightlifting at Wesley Chapel High School. After a departure from education that allowed Brown to work in the corporate world for several years, he and his wife decided to risk everything and open Trilogy.
"We decided that we were going to load everything up and follow our dreams," Brown said. "It's been a dream for both of us all our lives."
Brown himself has competed in powerlifting for quite some time. After his first meet in 1996, he immersed himself in the sport. "I never stopped reading," Brown said. "The first time I met Dave Tate was 1998 when he was doing seminars at the old Westside facility. I spent a lot of time reading, and I still spend a lot of time reading." These articles and seminars have provided Brown with the knowledge and ability to empower his athletes and other members of Trilogy. "I just try to find whatever little thing may work specific weaknesses that I see in lifters," Brown said.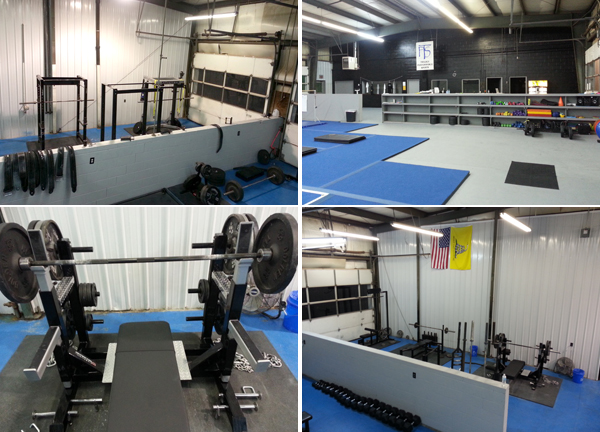 The lessons that he learned through years of working towards maximal strength development have allowed him to create more explosive, powerful athletes, he claims. "I work with a local girl's basketball team and, of all things, I have them do box squats," Brown said. "I think Olympic style squats are great if you're a bodybuilder or fitness competitor, or even to build the conventional deadlift — but when it comes to athletic performance, I think box squats are the way to go." He cites Dave Tate, Louie, and the late 90's Westside Barbell seminars as major influences on both his training and coaching styles. "I don't pretend to be original," Brown said. "We all find something that someone else is doing and think 'that will work for me.'"
Brandy's background differs greatly from Joe's. This is arguably the x factor that allows the couple to succeed as business partners and entrepreneurs. Brandy has worked in gymnastics and cheerleading for all of her life, and is herself a former world-class gymnast and University of Kentucky cheerleader. The years that Joe spent in education and the corporate world, Brandy had a career with the department of health. She is also a registered dietician in several states. This partnership allows Trilogy Performance Sports to offer a wide range of classes, each of them coached by an experienced, knowledgeable staff member. On a regular basis, Trilogy gives guidance in gymnastics, cheerleading, sports conditioning and agility, general fitness, weightlifting, and powerlifting.
Because of its size, the coach-to-client membership is integral to the success of Trilogy Performance Sports. Brown claims that personal relationships are vital to the prosperity of his facility. "The big thing with us is that we're not a contract-based gym. If we just turn [members] loose and they get intimidated or scared and don't know what they're doing, they won't come back," Brown said. "We have to be invested in their success and we have to give them all the tools that we can to help them succeed. If our members don't have success, then we won't survive."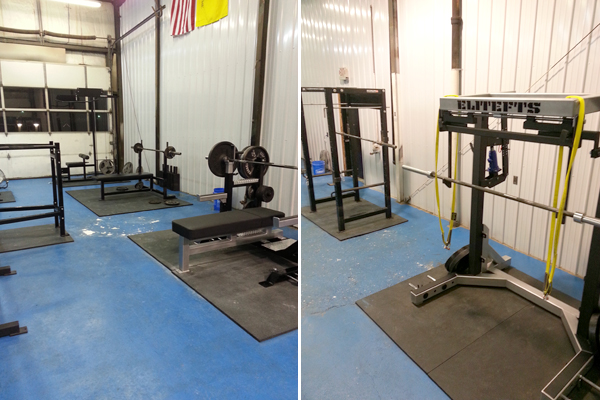 The development of these personal relationships is evident in Brown's facility. He trains with a group of competitive powerlifters four times a week. Through Trilogy, he coaches lifters of many kinds, from a 15-year-old girl, to a 40-year-old 500-pound raw bench presser. The women in his facility are stronger than any you'll find in a commercial gym, he claims. "I've got five or six women that are 300-pound deadlifters," Brown said. "These are women that just train twice a week."
As Brown and his wife move forward with Trilogy, they aim to open the gym more freely to lifters. "I'm trying to build up a clientele with people that want to come in and lift on their own without a set time," Brown said. "I've got a knowledgeable staff that is always here to help spot. It's not like a commercial gym where the person behind the desk doesn't know what they're doing. These are people that have been with me for years that know how proper forms looks — and can teach it very well."
Trilogy Performance Sports was recently outfitted with elitefts™ equipment and offers open gym hours several days a week. Some of the elitefts™ equipment used at Trilogy includes: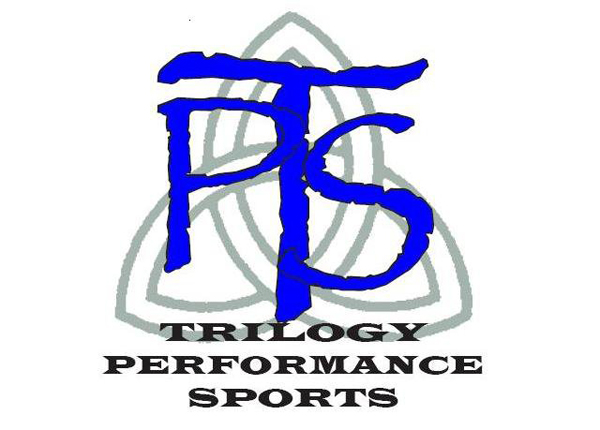 Trilogy Performance Sports
311 US Highway 62 West Suite D
Princeton, Kentucky 42445
(270) 625-5204
Loading Comments...