Coach G: What Are Your Goals?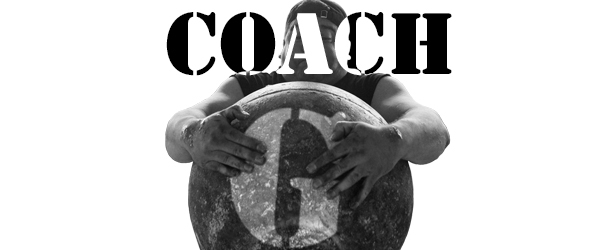 elitefts™ Sunday Edition
The first thing you should do before every journey is figure out how you'll reach the final destination. It's easy when you're training for a meet. You put your numbers together, write up your training program, and away you go! The question is, what are you doing in other parts of your professional life? Do you write down goals/objectives for everything you do? What are you trying to accomplish? Where are you heading?
If you're an assistant looking for a head job, you have to be honest when you ask yourself the question, am I ready? How many of you have a plan all written up, ready to show an athletic director or football coach when they come calling with your dream job? How many head guys can explain to their current head coach or administration exactly what they're doing and why? I'm not referring to daily or seasonal workouts either. I'm talking about an overall plan of how they run their organization.
Being a head strength coach is much harder than it looks, especially if you aren't prepared. Being an assistant for twenty years won't make the transition any easier either because nothing can prepare you for the job except the job. After fifteen years, I'm still learning as I go along. Every day there's something new.
Being organized and writing down on paper what my goals are and how I'll reach them has made it a lot easier for me and my staff to carry out our duties. It also keeps us on task of our organization's goals. Here are a few examples of the goals/objectives we use to run our "organization."
1. Our objective is to design and administer strength, speed, agility, flexibility, aerobic, anaerobic, and plyometric training programs that decrease the likelihood of athletic injuries and improve athletic performance.
Identify specific injuries or limitations among athletes.
Ensure programs are individualized to the specific sport.
Educate the athletes and coaches on the role of proper nutrition and recovery.
Watch for signs of overtraining.
Provide proper warm up and cool down time prior to all team lifting and running sessions.
Keep a chronological log of each athlete's development throughout his or her collegiate career.
Have a member of the strength staff monitor all lifting and running sessions to ensure proper technique in all phases of training.
Prescribe appropriate training volumes, rest periods, frequencies, and load resistances, based on the demands of the athletes' sport and goals of the team coaches and players.
Develop individual programs to account for biomechanical and physiological differences among individual athletes, taking into account sport, age, gender, training status, physical limitations, and past injuries.
Use various strength training methods and modes.
Apply principles of exercise sequence to ensure the desired training outcomes.
2. We will instruct athletes on how to execute all training exercises safely and correctly, thus obtaining the desired results.
Train all staff members to teach technique in the same progressive manner.
Provide correct teaching on how to perform every lift and exercise.
Provide safety equipment when needed.
Provide audio visual aids when needed to assist in the teaching process.
Don't subject athletes to heavier loads until proper exercise form is achieved.
Take every athlete through a weight room orientation.
Make a video on proper exercise technique available to all incoming athletes.
Instruct all athletes on the proper use of spotting on all resistance exercises.
Ensure that collars are used on all free weight exercises.
Report any defective or broken equipment immediately to the strength staff and don't use it until it is fixed or replaced.
3. We will promote commitment and teamwork among strength staff, athletes, coaches, and administrators.
Establish mutual respect.
Hold monthly or bi-monthly meetings with appropriate athletic department staff members to discuss issues or concerns.
Have an open door policy at all times.
Realize and understand the athlete's concerns outside the weight room.
Provide team meetings when needed.
Follow the chain of command when a problem arises (assistant to assistant, assistant to head, head to head).
Ensure all department members are on the same page regarding training goals and outcomes.
Promote goals/reward achievements for all sports in a manner that they are universally recognized.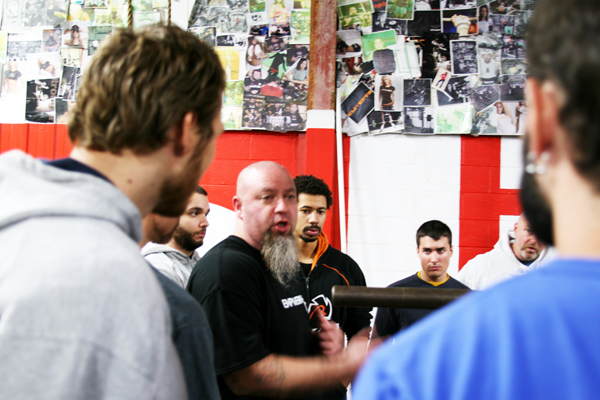 4. We will develop a working relationship, establish rapport with, and ensure open lines of communication with the coaching staffs of all teams.
Provide phone numbers and email addresses of all coaches involved with each specific team to all athletes.
Ensure that all means of communication are used.
Hold monthly meetings with each individual coach to discuss issues regarding his or her specific team.
Provide evaluations to each coach concerning the progress of his or her team.
Involve strength staff members in the annual planning of all training activities (staff meetings).
5. We will develop a working relationship, establish rapport with, and ensure open lines of communication with the training staff.
Have written documentation for what an athlete is cleared and not cleared to do prior to any aspect of the training process.
Keep trainers abreast of any injuries or problems concerning the athletes under our care.
Work hand in hand in developing and implementing goals for rehabilitation.
Have quarterly in-service sessions pertaining to every aspect of our athletes' health (strength training, heat-related illness, supplementation).
Send daily injury reports to strength staff pertaining to their teams.
6. We will develop a working relationship, establish rapport with, and ensure open lines of communication with administration.
Hold monthly meetings with appropriate members of administration to discuss concerns.
Have an open door policy regarding both administration and strength staff.
Ensure that all means of communication are used.
Keep administration abreast of any special goals met or athletic achievement.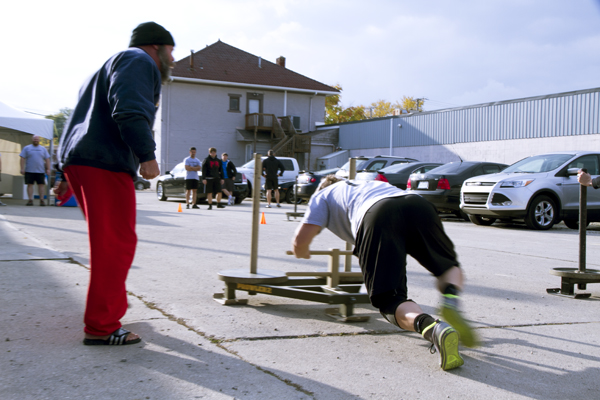 7. We will develop a working relationship, establish rapport with, and ensure open lines of communication with the state high school coaching staffs.
Ensure that all means of communication are used.
Provide seminars and camps for all high school coaches.
Have an open door policy between strength staff and high school coaches.
Have staff members speak at local high schools or clinics.
Have a specific liaison between the strength staff and the high school coaches.
Have audio visual aids on technique training available for all high school coaches.
8. We will establish guidelines for all strength staff members.
Require staff members to adhere to the training guidelines established by the Collegiate Strength and Conditioning Coaches Association (CSCCA) at all times.
Ensure that all staff members are knowledgeable and active in program design and implementation.
Encourage staff members to acquire other certifications and/or degrees to broaden the scope of the strength training profession (e.g. NSCA, ACSM, USAW).
9. We will ensure that all strength staff members are certified by the CSCCA.
Assist staff with the certification process.
Provide study materials and practicum sessions for those employees not already certified.
Sponsor all uncertified staff members in the CSCCA mentoring program.
10. We will attend annual conferences as a staff.
Hold periodic staff in-services to discuss new information and current trends obtained from conferences, literature, clinics, and videos.
Look to improve any aspect of motivation, goals, and challenges to keep both staff and athletes fresh and motivated.
Hold an annual strength, speed, and agility camp.
Hold an annual cookout for all strength staff and their families.
Use rewards as motivation for athletes (i.e. T-shirts, record boards, plaques).
Provide support for staff members who are concerned with athletes' training progress.
Provide the services that will meet each team's individual training needs.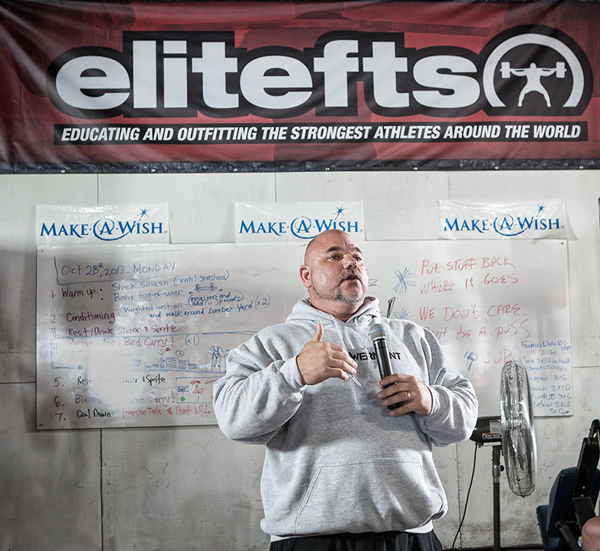 11. We will create and maintain a quality physical environment with enhanced resources and a state-of-the-art weight training facility.
Have a daily, monthly, and yearly maintenance log with staff responsibilities.
Have a daily, monthly, and yearly cleaning log with staff responsibilities.
Establish an environment conducive to maximum performance.
Provide adequate hours of operation.
Have the weight room arranged to maximize organization and expedite the training process.
Invest in new equipment annually.
Ensure that all athletes and coaches are aware of their training schedules.
Establish and maintain record boards.
Acquire and maintain good functional equipment.
Have enough storage space for weights and accessories.
12. We will educate athletes on the importance of good nutrition and supplementation and their role in health and performance.
Hold nutrition/supplementation seminars in conjunction with training staff for all athletes and coaches.
Have nutritional information available to all athletes, coaches, and trainers.
Keep an open line of communication between the athlete, strength staff, training staff, and nutritionist.
Educate athletes and coaches on the use, abuse, and effects of performance enhancing substances.
Provide proper and legal (NCAA compliant) supplements.
Educate athletes, coaches, trainers, and administrators on relevant NCAA, legal, and university policies pertaining to performance enhancing substances.
Provide literature concerning the legality and side effects of ergogenic aids.
These are just a few of the things we list in our weight room administrative packet. It really has helped me and my staff keep our eyes on the prize. I hope this helps you, too! Good luck.
Loading Comments...