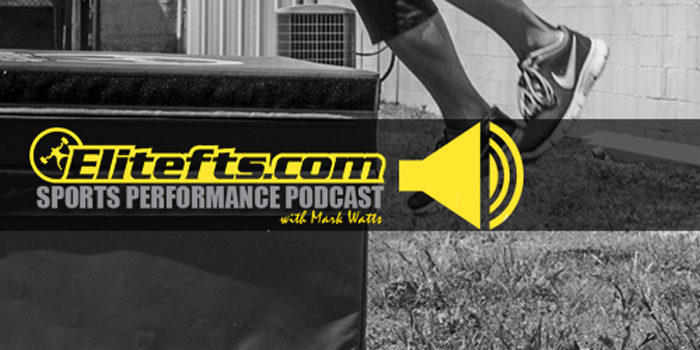 Jay DeMayo has done more for our profession than almost all coaches his age. After this interview, it's easy for me to understand why.
First, there is the Central Virgina Sports Performance Seminar in which DeMayo has amassed some of the most respected sports scientist and practitioners in the world. This list includes Dr. Vladimir Issurin, Dr. Anatoliy Bondarchuck, Henk Kraaijenhof, Dr. Natalia Verkhoshanksy, Val Nasedkin, and Dr. Michael Yessis.
Second, DeMayo has been a catalyst among connecting coaches through networking and online communication. DeMayo is a strong advocate of continuing education and makes every possible concession to improve himself as a coach while helping others.
Lastly, I have never met any coach who doesn't have the highest amount of respect and admiration for Coach DeMayo. This acknowledgement has less to do with his knowledge, experiences, or the success of his teams and athletes and more to do with the integrity and selfless passion Jay DeMayo applies to all facets of his professional life. Jay DeMayo is everything a collegiate strength and conditioning coach should be.
Topics Covered in this Podcast
Coach DeMayo's Career Path
Off-Season Training for Basketball
Monitoring Athletes
Acclimating First-Year Players to Training
The Transition to In-Season Training
Program Considerations for Swimming and Diving
Training Divers vs Swimmers
Plyometrics of Swimming
Special Exercises for Swimming
The CVASP Seminar
Advice for Young Strength Coaches
How to Contact Coach DeMayo
---
The Jay DeMayo File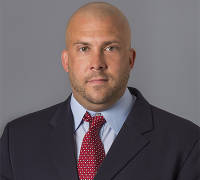 Jay DeMayo has been the Head Strength and Conditioning Coach for Men's and Women's Basketball at the University of Richmond since October 2005.  Jay is a graduate of the State University of New York College at Cortland where he was a two year starter on the Men's Soccer team.  Prior to taking over the responsibilities of Men's and Women's Basketball at UR Jay worked with every team on campus as the Assistant Strength and Conditioning Coach working.  During his tenure at Richmond, Coach DeMayo has worked with five All-Americans, and 10 Atlantic 10 championship teams.  Presently Jay is also responsible for the dry land training for NOVA Aquatics LLC, one of the top youth swim clubs on the eastern seaboard where he has coached over twenty athlete's whom have qualified for Olympic Trials.
Coach DeMayo's constant effort to better himself as a coach has brought him numerous certifications.  Coach DeMayo has his Level I coaching certification from USA Track and Field, is certified as an American Kettlebell Club Coach, United States Weightlifting Sport Performance Coach and a Certified Strength and Conditioning Specialist by the National Strength and Conditioning Association.
Coach DeMayo has also been a presenter for four consecutive years at the Pennsylvania State Clinic at Juniata College.  At the PA State Clinic Coach DeMayo has spoken on "Training Soccer Players, Developing a 3 Day Strength Training Program,"  "Max Effort Training for Sports," and "Lift Preparation, The Next Evolution of the Warm Up," "Developing a Progression for Auxiliary Lifts" and "Teaching the Squat and Deadlift."  Coach DeMayo has also presented at the University of Richmond Sports Performance Clinic and with the Cal Ripken Jr. Baseball Academy.  Coach DeMayo has also been involved in developing the Basketball Strength Symposium in Raleigh, NC, and the Central VA Sports Performance Seminar.
Courtesy of www.cvasps.com

This year on July 16th & 17th on the beautiful campus of The University of Richmond in Richmond, VA Central Virginia Sport Performance will be hosting their fifth annual Seminar. For this year's CVASPS we have stepped it up another notch, bringing back many of the favorites from past years, and introducing some new presenters as well.
Michael Regan: Port Adelaide Football Club
Erik Korem: University of Kentucky
Dr. Ben Peterson: Catapult
Jimmy Snider: University of Wisconsin
Landon Evans: University of Iowa
Dr. Bryan Mann: University of Missouri
Cal Dietz: University of Minnesota
Dr. Vladimir Issurin