Brian Schwab's Top 10 Tips on How to Open Your Own Gym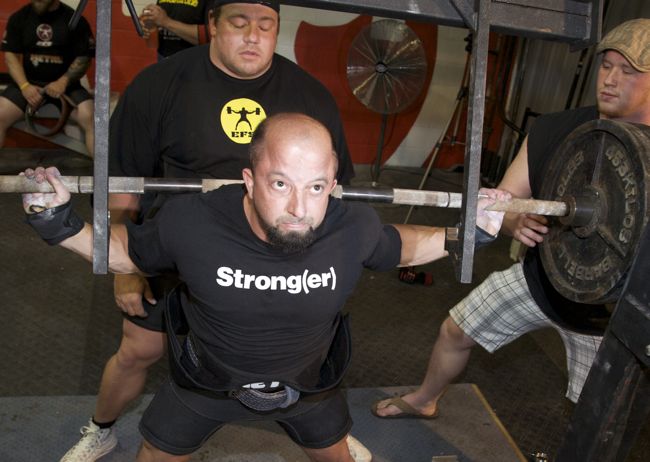 elitefts™ Sunday edition
Schwab's Top 10 Tips on How to Open Your Own Gym
So, you want to open your own gym? Like many powerlifters, athletes, bodybuilders, exercise science majors, and certified personal trainers who are tired of having to follow rules and answer to someone else, you've decided to take a risk and take matters into your own hands.
Here are some recommendations that I could have used but had to discover for myself:
1. First decide what kind of gym you want to open. Do you want a powerlifting club that will just be self-sufficient while you work another full-time job or do want a gym where you will try to generate enough revenue to pay yourself?
2. Find out how much it's going to cost for the rent, equipment, insurance, electricity, phone, internet, permits (the ones I can remember that I pay are an annual health studio, food, county tax, and annual report) taxes (sales, Medicare/Medicaid, unemployment, etc.), and all of the many other expenses you need to get started. You're guaranteed to forget or not account for some. Then, see if you're going to be able to afford your expenses for at least six months without revenue.
3. Now, double your estimated expenses and cut your estimated revenue in half for the following six months, because this is most likely what's going to happen. If you can still succeed, then you've got a chance.
Here's Orlando Barbell's approximate breakdown for revenue:
Membership dues- 50%
My own personal training revenue- 30%
Personal training lot rent (from 2 other sub-contracted trainers)- 10%
Meet Revenue- 7.5%
Merchandise and supplement sales- 2.5%
4. Figure out how you're going to obtain the necessary capital. Unless you're independently wealthy, you will most likely need investors. Start inquiring with clients, friends, family, etc. ,to see if anyone has any interest.  Find out what they're interested in for a return on their investment. Hopefully you'll be able to find other business owners that need an additional expense off their bottom line, which will be all that they're looking for.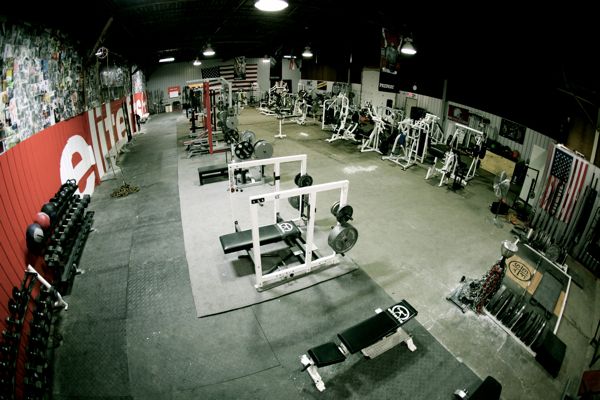 5.  Buy a business plan program (I used Business Plan Pro). They're very easy to use and will provide information that you wouldn't have taken into account otherwise. It's very unlikely that any potential investor is going to give up their money if you don't have a detailed plan.
6.  Find a way to invest your own money (I used a home equity line, actually two now, which are basically second mortgages). It's also unlikely that any investor is going to give up their money if they don't see that you're willing to take a risk too.
7.  Now, hopefully, you have the capital you need and are ready to start your venture. If your plan is to open a gym that will generate revenue, then you should find at least a 5 mile radius with no other existing gyms along with the demand for one. Now you need to find a niche (and it won't be powerlifting). If you actually plan to make a living off of this, then you need to find something that interests a decent percent of the population (this is why I opted for 24-hour card access).
8. Buy insurance! Mine includes $1,000,000.00 coverage for premises and operations, bodily injury, and property damage. It only costs about $200/month. Luckily we haven't had any issues so far but it's well worth the peace of mind.
9. Don't expect to make any money. I pay myself a very low salary (less than the average) and haven't been able to receive a raise for the past seven years since the gym opened. It's about exactly the same as I was making personal training for the eight years I worked at the Y before opening Orlando Barbell. It's also about exactly the same as I bring in through my own personal training revenue. So, essentially the rest of my time I'm working without getting paid. If there's extra personal training revenue, it goes towards paying our monthly expenses.
10. As I say in my training log, never give up! If you want to be successful, you have to be persistent! I've proven that it's possible to open your own gym, but it takes a great deal of determination and patience. As I've mentioned in the past, you open a gym because you are passionate about it, not for the money.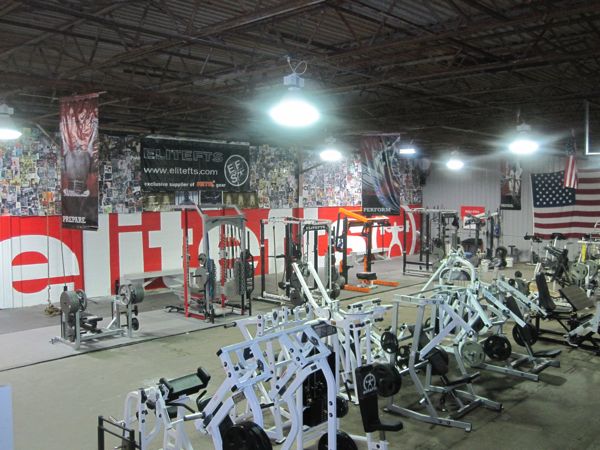 Okay, so now you know what kind of gym you want to open, you have investors and the necessary money, and you know all of your expenses and how much revenue you'll need. You have a solid plan, a good location, a niche, and insurance. Now, you just have to be ready to put your home on the line, jeopardize your relationships, make no money, and have most people not appreciate how much is involved in just keeping the doors open. You're ready!
I enjoy owning a gym and couldn't imagine my life any other way. Although many people come and go, I've built relationships that will last a lifetime and greatly appreciate the camaraderie of the team. I also could never imagine having to work for someone else again.
Keep in mind a post Dave wrote stating that 85 percent of small businesses fail within the first year so success is not an easy task. He's a little more blunt than I am about things.
Take the time to put thought into what you're doing. Good luck!
Orlando Barbell Club
If you are in or visiting the Orlando area check out Brian's Gym Orlando Barbell.
Orlando Barbell offers a unique environment geared specifically towards individuals who fully intend to accomplish their strength and fitness goals. Our no frills attitude will allow you to put the neon and gossip of the franchise gyms aside and let you get to work! Members have 24-hour access, so there is no time for excuses. We have all of the equipment necessary for you to accomplish what you set out to. Big gym quality with a comfortable gym environment and cost.
Looking for a Home Gym?
Loading Comments...